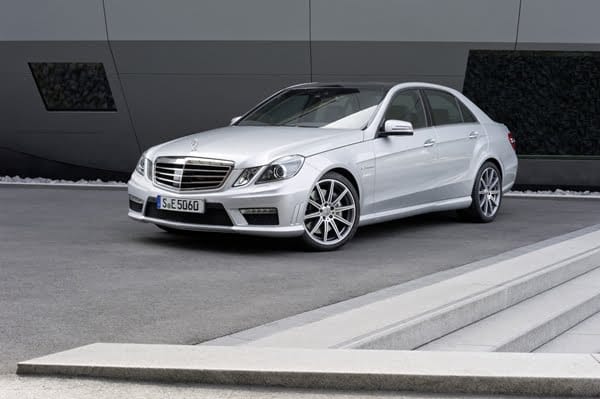 The E 63 AMG is now even more powerful and efficient. As part of the "AMG Performance 2015" model strategy, the high-performance vehicle now benefits from the new 5.5-litre V8 biturbo engine. This unit, already familiar from the CLS 63 AMG, delivers an output of 386 kW to 410 kW, together with an impressive reduction in fuel consumption: the E 63 AMG consumes 9.8 litres per 100 kilometres (Estate 10.0 litres) according to NEDC combined, in other words 22 percent less than its predecessor with the AMG 6.3-litre V8 naturally aspirated engine. An important contribution is also made here by the newly developed electromechanical AMG speed-sensitive sports steering system, which only draws power when the vehicle is actually being steered. Additional assistance systems now raise occupant safety to a whole new level.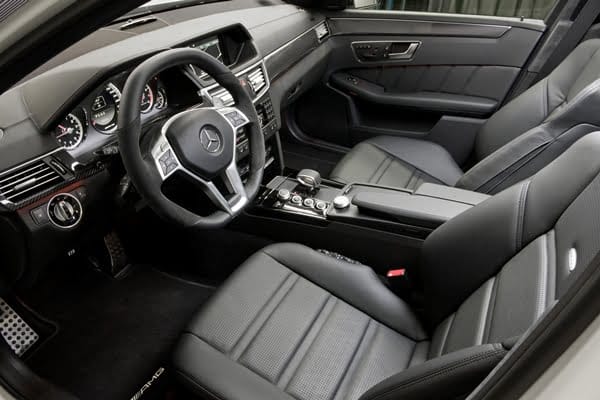 This eight-cylinder powerhouse, designated internally as the M 157, boasts a combination of innovative high-tech components: in addition to spray-guided direct petrol injection with piezo injectors, these include a full aluminium crankcase, four-valve technology with camshaft adjustment, air/water intercooling, generator management and a stop/start system. With a displacement of 5461 cc, the eight-cylinder engine develops a peak output of 386 kW and torque of 700 Nm. In conjunction with the optional AMG Performance package, these figures increase to 410 kW and 800 Nm. Both variants of the E 63 AMG achieve exceptional performance: acceleration from zero to 100 km/h takes 4.3 and 4.2 seconds respectively (Estate: 4.4 and 4.3 seconds), and the top speed is 250 km/h (electronically limited).
Fuel consumption reduced by 2.8 litres per 100 km
Despite its increased output, higher torque and improved performance, the new E 63 AMG shows an improvement of 2.8 litres in fuel efficiency compared with the previous model with V8 naturally aspirated engine. Fuel consumption, at 9.8 litres per 100 kilometres according to NEDC combined, corresponds to CO2 emissions of 230 grams per kilometre (Estate: 10.0 l/100 km; 234 g/km). Both variants achieve the same consumption and CO2 figures either with or without the AMG Performance package and so take the lead in a competitive comparison.