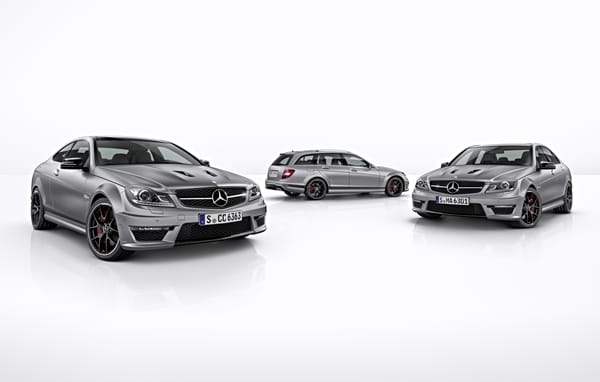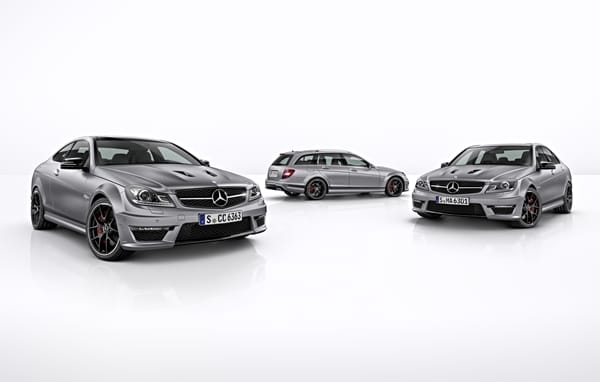 Continuing the success of the C 63 AMG, the 'Edition 507' utilises the dynamic, high-performance technology exhibited in the SLS AMG. The 507 in the name represents the number of horsepower produced by the Mercedes-AMG 6.3 litre V8 engine.
"The new C 63 AMG 'Edition 507' presents our loyal AMG customers with an exciting model variant in the highly successful C 63 AMG range" says Richard Emery, General Manager Sales Mercedes-Benz Cars Australia/Pacific. "The exclusive design, high-quality interior and stunning performance continue to redefine this exceptionally popular AMG performance vehicle"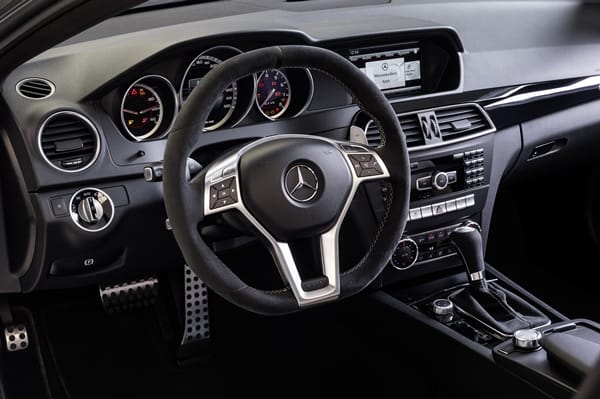 The C 63 AMG 'Edition 507' delivers a maxmimum output of 373 kW, accelerating from 0 – 100 km/h in 4.2 seconds in the Saloon and Coupé models, and 4.3 seconds in the Estate. As such, the C 63 AMG 'Edition 507' outperforms the standard 336 kW model by two tenths of a second, and the 358 kW AMG performance package variants by one tenth of a second each. The top speed of all variants is 280 km/h (electronically limited).
Externally, the C 63 AMG 'Edition 507' is characterised by a number of exclusive design features, most notably the bonnet, which originates from the C 63 AMG Coupé Black Series. Darkened styling and new 19" AMG light-alloy cross-spoke wheels are also distinctive on the 'Edition 507'.
The new C 63 AMG 'Edition 507' will be on sale to customers in Australia in September 2013. Sale prices will be as follows:
Saloon: $169,407 (MRLP)
Estate: $171,407 (MRLP)
Coupe: $172,407 (MRLP)
Important note to editors – The price detailed in this document is the current Manufacturer's Recommended List Price (MRLP) for the C 63 AMG 'Edition 507' range.
As you may be aware, the MRLP includes GST and any LCT applicable to the base / standard specification model but EXCLUDES DEALER DELIVERY AND ALL ON ROAD COSTS such as, for example, registration fees, stamp duty, CTP and the like.