Mazda CX-5 landed in 2012, going on to be one of the brand's best sellers. In 2017, the current generation was followed to continue that run.. 2nd CX-5 is so sexy, and to 2021,  CX-5 GT SP was added.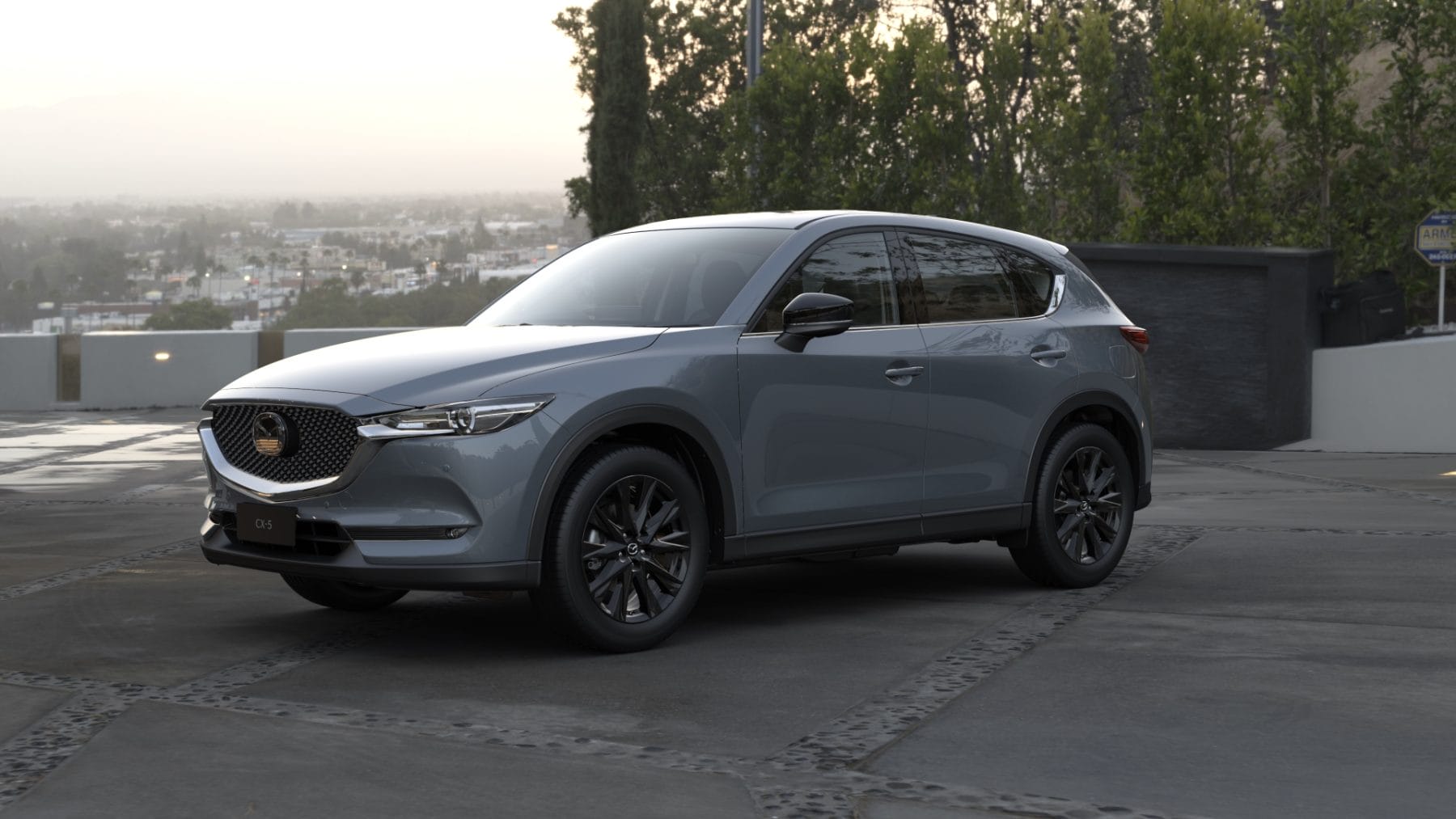 Mazda CX-5 Outside:
The look is simple, yet cosy and welcoming.
There are shades of CX-9. Black 19" look menacing, yet they manage not to ruin the luxurious ride.
The front is understated and has bendy LED headlights that see around corners, with automated high beam.
The rear end is plump and rounded, with LED lights and an electric hatch. For convenience, it there is a handy lock button on that, and the front doors. Easy entry means the key stays in your Pocket at all times.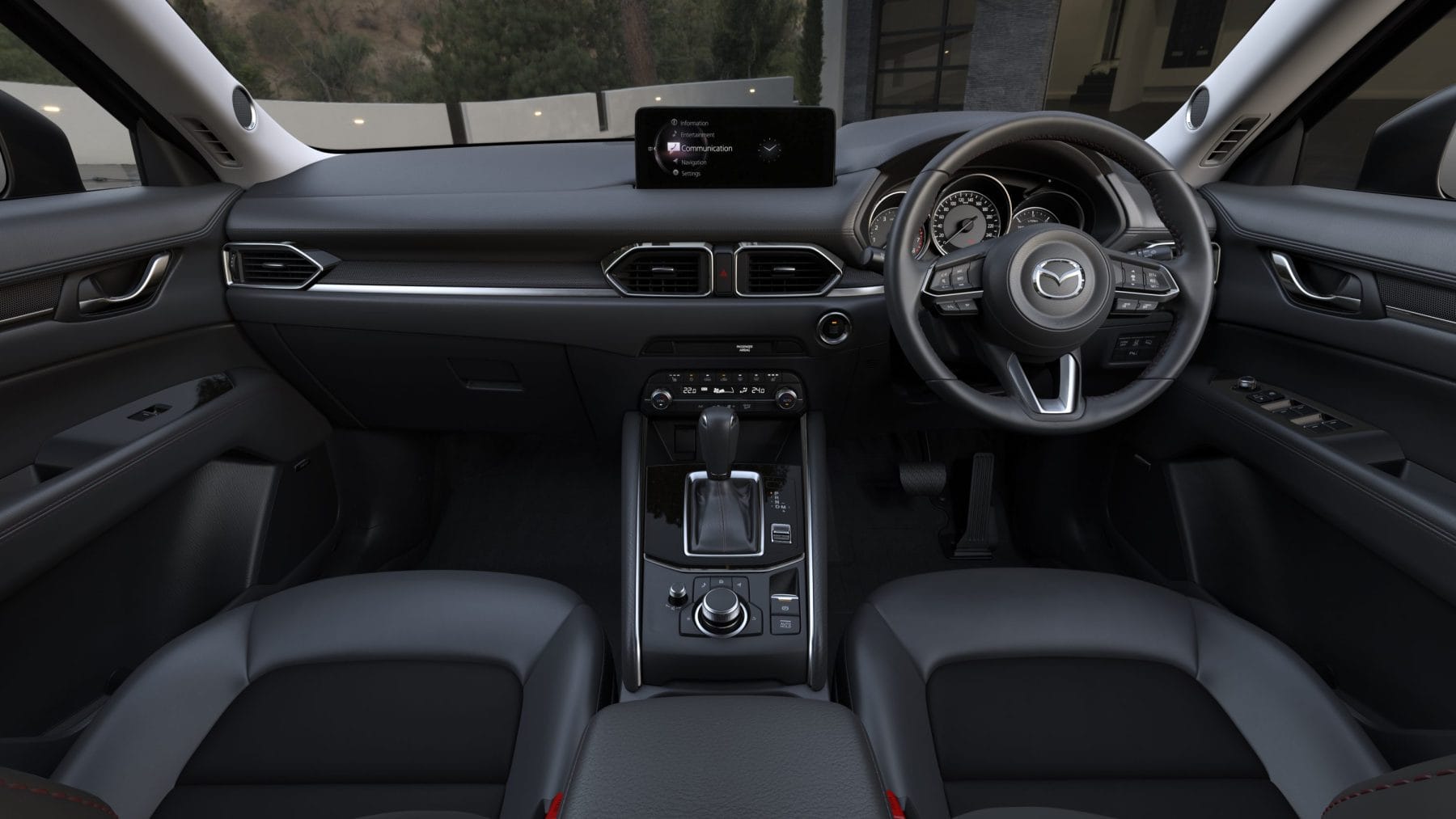 Mazda CX-5 Inside:
The cabin is a triumph. Mazda keeps cheap hard plastic to a minimum. The dash and doors have soft synthetic covering them. There is an HUD on the windscreen, controls are well laid out. The 10.25" infotainment is sharp and clear, and sound is thanks to 10 Bose speakers with a 249watt digital amp.
Front seats are powered, with heating. The synthetic fabric looks great but there is a whiff of VOC about it. The GT trim level below the SP has leather, so make of that what you will. Is it some kind of reverse snobbery?
Back seats are similarly comfortable. There is plenty of space, including for your feet. The 442L cargo hold has enough room for a space saver spare. Puncture kits are awful, so a space saver will have to do. Finally, a trio of levers lowers the 2nd row seats from the back hatch.
Mazda CX-5 drive:
This is Mazda's coups de grâce.
CX-5 is graceful and smooth. The 6-speed automatic needs extra cogs, but the 2.5L turbo is my favourite Mazda power plant. Sure, it could use more than the 170kw/420Nm output, but it is plenty to push the CX-5 along, even crammed to the gunnels. There is a non-turbo model too, but it is a little breathless at times. Only the entry level CX-5's have a front-wheel-drive option, with all the rest having AWD.
Suspension is MacPherson struts at the front, and Multi-Links at the back.
Ride is on the soft side, but not too soft, and that's the way I like it. You waft along with almost nothing to disturb inner contemplations. The cabin is deliciously quiet.
Like the audio and other controls, the safety gear and driver assistance are easy to fettle. Once you do, CX-5 does the rest.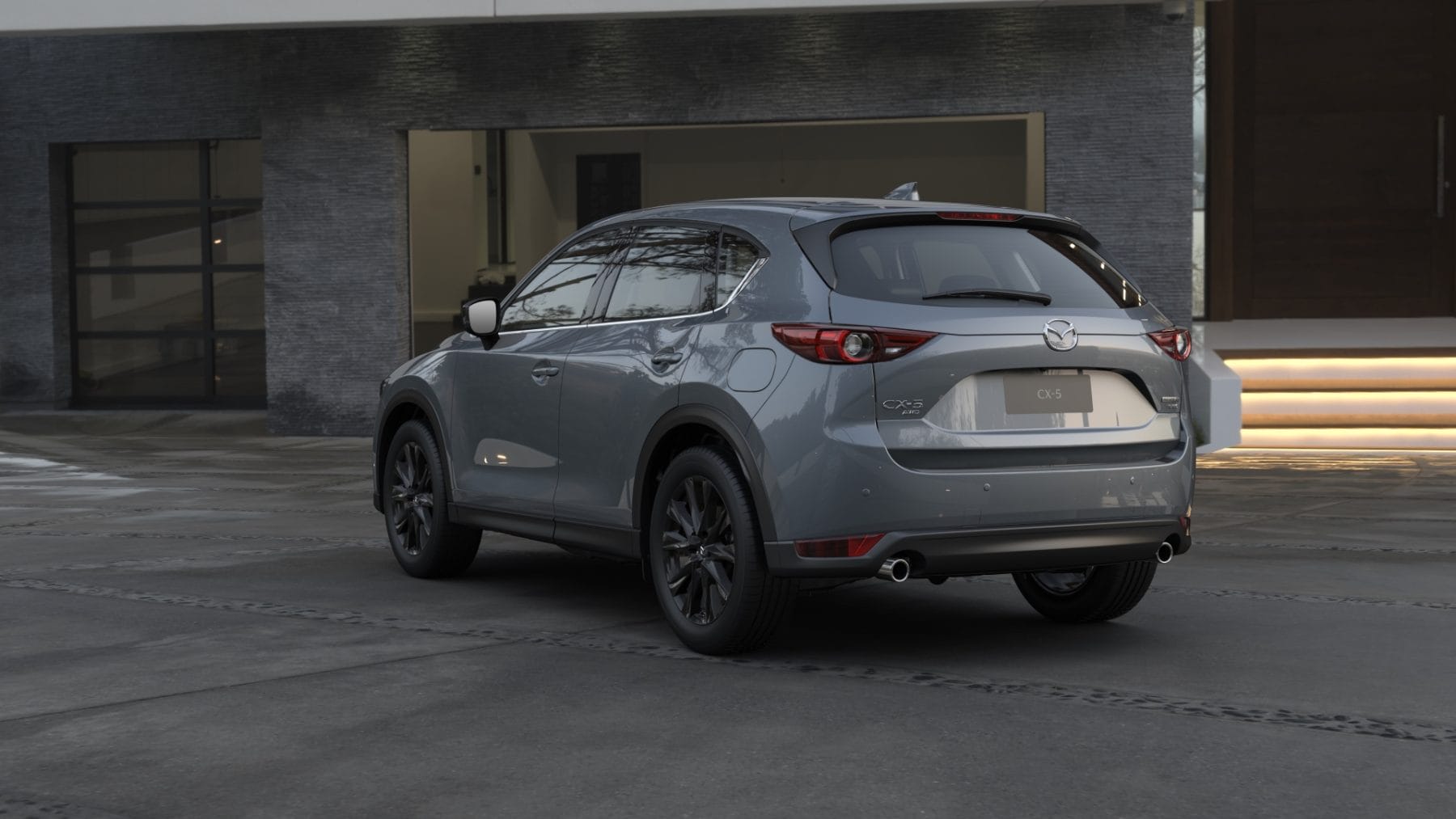 TOP TIP: My advice is set the driver Rest Warning to 4 hours, trust me.
Mazda is safety-obsessed, Lane warnings and blind spot monitor give that secure feeling modern drivers expect. The lane keep assist only stops you from wandering out of your lane though, so do mind where you're going. I have a love-hate relationship with brands that models that have lane centering, because it almost never works.
Like everything else about CX-5, the drive is gentle, well thought out, and does exactly what it says on the box.
Price: $47,490
Engine: 2.5L 4Cyl Turbo Petrol
Power: 170kw/420Nm
Econ: 8.2L/100k
Trans: 6-Speed Auto
CO2: 191g/k