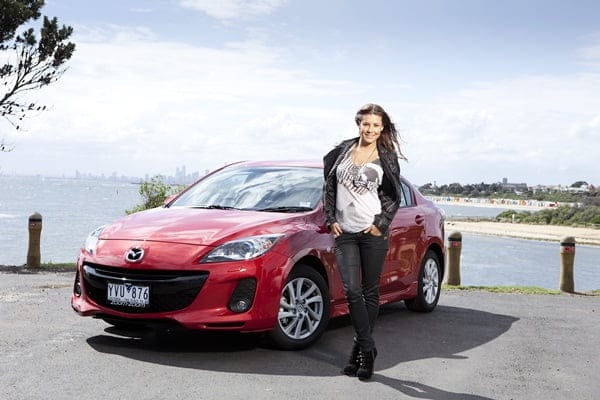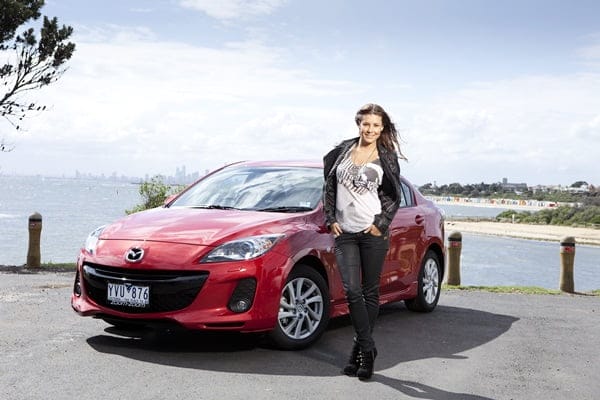 Mazda Australia is proud to welcome Lauren Philips into its family as a new brand ambassador driving the Mazda3 SP20 SKYACTIV Luxury. The Mazda3 SP20 SKYACTIV Luxury is a fit with Laurens sense of style.
As presenter of Channel Nine's popular "Postcards" program, Lauren's passion for travel and sense of style is well-known and is the perfect fit for the Mazda brand.
Lauren also co-hosts Channel Nine's national "Kids WB" show and is a fashion and entertainment correspondent on the network's "A Current Affair" program.
Recognised as a star on the rise, Lauren's easy-going and down-to-earth personality lies at the heart of her broad appeal.
Lauren has already demonstrated her ambassadorial capabilities in a variety of roles spanning fashion, cinema, racing and netball. As National Ambassador for Myer, Lauren is a familiar face at Myer fashion parades and launches and will combine these commitments with her new Mazda responsibilities.
When it comes to worthwhile causes, Lauren has been passionate about raising awareness of breast cancer and has shown herself to be a wonderful spokesperson for the National Breast Cancer Foundation.
Mazda Australia public relations manager, Steve Maciver said "Lauren's sense of style, vibrant personality and ability to connect with people makes her an obvious choice for Mazda. We are delighted to welcome her to the Mazda family and look forward to working with her on some exciting initiatives."
Look out for Lauren on the road at the wheel of her new Mazda3 SP20 SKYACTIV Luxury.