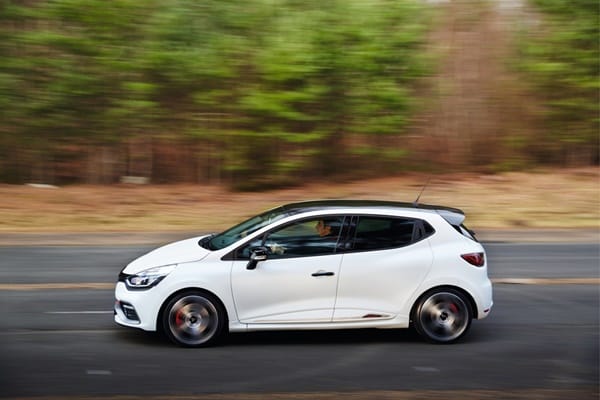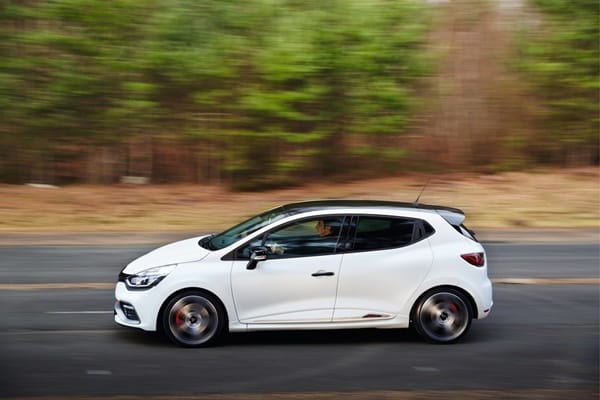 Following on from its unveiling at the Geneva Motor show in early 2015, 220 examples of the much anticipated Clio R.S. 220 EDC Trophy  are now available for sale in Australia, priced from a $39,990 recommended retail price.
Compared with the Clio R.S. 200 EDC, the new limited edition version features a more powerful engine (15 extra KW, plus up to 40 Nm more torque), a sportier chassis and an enhanced EDC transmission.
The limited edition Clio R.S. 220 EDC Trophy is available with a new hero body colour, Frost White matte finish (available exclusively with gloss black roof), and comes with new 18-inch wheels, carbon-look interior trim details and leather sports seats with integrated head rests.
To celebrate the limited edition, named after its 220 horsepower output, just 220 examples of the vehicle will be sold in Australia.
Compared with the Clio R.S. 200 EDC, the engine of the limited-edition version has 10% more power and up to an extra 40Nm of torque thanks to new engine mapping, a larger turbo, an intake system designed to minimize back pressure losses and a revised exhaust system to accommodate a Euro6 catalytic converter. Maximum torque is available thanks to a 'torque boost' function in fourth and fifth gears.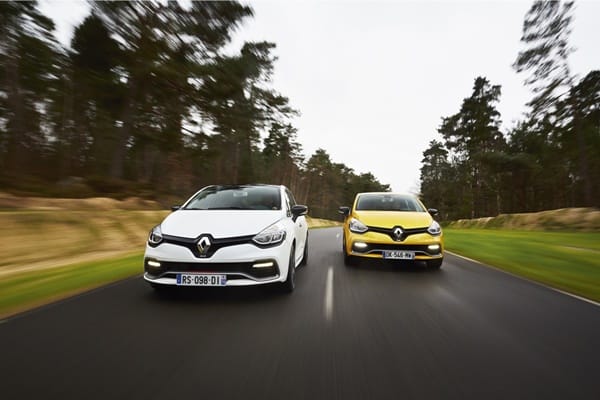 The vehicle's EDC transmission has been revised to achieve gear changes that are up to 30% faster, with down changes made more rapid thanks to notably reduced steering wheel paddle travel. There is now greater flexibility in 'Sport' mode to combine city and country driving.
Stop&Start technology is standard on the limited edition vehicle, marking the first time in Australia Renault has offered this feature in combination with the EDC transmission. The function works to reduce fuel consumption at idle in 'Normal' mode but is automatically deactivated in 'Sport' and 'Race' modes.
The chassis of the limited edition Clio R.S. 220 EDC Trophy has been lowered and stiffened; now sitting 20mm lower at the front and 10mm lower at the rear when unladen. Stiffer dampers have been fitted and are coupled with hydraulic bump stops.
A faster rack (with a ratio reduced by 10% from 14.5:1 to 13.2:1) makes steering even more precise and direct.
The introduction of the Clio R.S. 220 Trophy brings with it a new (optional) body colour available exclusively on this model, Frost White with a contrasting gloss black roof. The car will also be available in Glacier White, Deep Black, Flame Red and Liquid Yellow.
Other design features that differentiate the limited edition include 18-inch diamond cut Radicale wheels and Trophy badging on the front spoiler, door trims and individually numbered door sills.
Inside, the Clio R.S. 220 EDC Trophy features an embossed leather trim steering wheel, heated leather sports seats with integrated head rests and a gear lever base plate and air-vent inserts finished in satin-effect chrome in place of the anodized red offered in the standard Clio R.S. 200 variants.
"The Clio R.S. range has been extremely popular in the Australian market so we're very pleased to be able to expand the range with this limited edition and offer something special to Australian buyers" says Justin Hocevar, Managing Director of Renault Australia.
"The limited edition Clio R.S. 220 EDC Trophy offers buyers an enhanced driving experience and the opportunity to get their hands on something that will no doubt be highly sought-after, with a limited number of just 220 arriving in the country".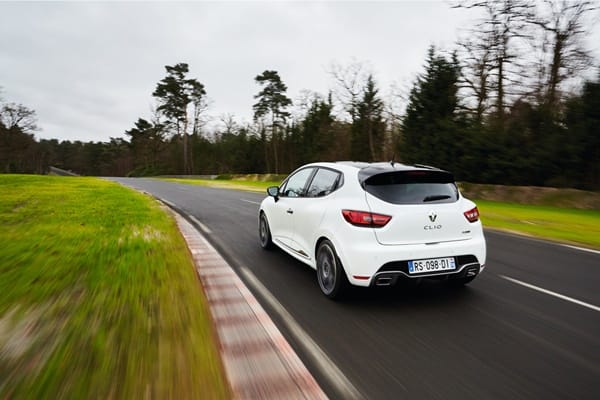 "Renault Sport vehicles have proven to be hugely successful in Australia, the second highest selling market globally for the current Clio R.S. with over 1,400 sold since the late 2013 launch. I am sure that this new limited edition will continue that trend and further boost our sales."