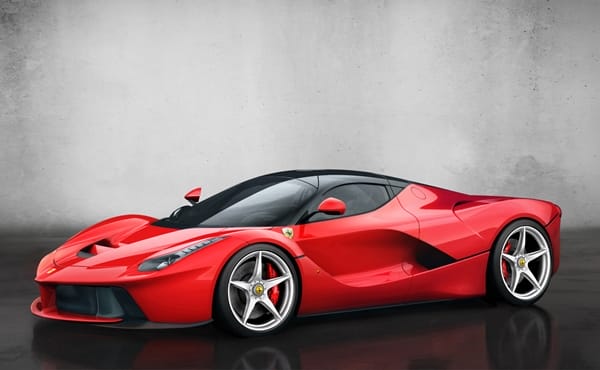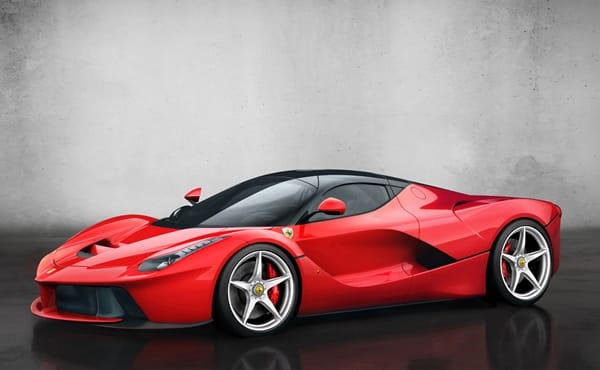 The wraps are finally off the LaFerrari. The Prancing Horse's eagerly-anticipated limited-series special, of which just 499 will be built, made its world debut at the Geneva International Motor Show.
"We chose to call this model LaFerrari," declared Ferrari's President, Luca di Montezemolo, "because it is the maximum expression of what defines our company – excellence. Excellence in terms of technological innovation, performance, visionary styling and the sheer thrill of driving. Aimed at our collectors, this is a truly extraordinary car which
encompasses advanced solutions that, in the future, will find their way onto the rest of the range, and it represents the benchmark for the entire automotive industry. LaFerrari is the finest expression of our company's unique, unparalleled engineering and design know-how, including that acquired in Formula 1.
For Ferrari the development of a limited-series special like the LaFerrari represents an opportunity to experiment with all the technological solutions that will later filter down onto the production cars. Of particular significance in this context is the introduction of the hybrid system which, making full use of the Scuderia Ferrari's F1 KERS know-how, has resulted in a solution that exalts Ferrari's fundamental values – performance and driving thrills.
The hybrid technology used, known as HY-KERS, represents the perfect combination of maximum performance and lower emissions. LaFerrari in fact emits just 330 g/km of CO2 but without resorting to electric-only drive which would not fit the mission of this model. The HY-KERS system is, however, designed so that in future applications a car can be driven using exclusively electric power for a few kilometres and, during development testing, a full-electric version of LaFerrari achieved just 220 g/km of C02 emissions on the combined cycle.
The LaFerrari is equipped with dynamic controls that are integrated for the first time ever on a Ferrari road car with active aerodynamics and the HY-KERS system. Thanks to Ferrari's proprietary logic which govern all the systems, the car can achieve absolute levels of performance, aerodynamic efficiency and handling without any form of compromise in any area. A very advanced and uncompromising approach was also taken with the interior design which features an HMI inspired by F1 single-seaters.