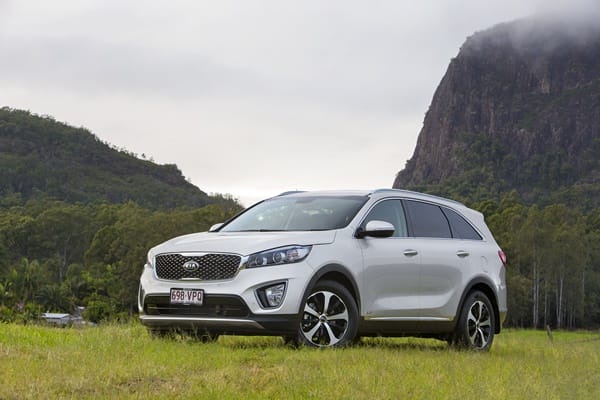 Since its first introduction a few years ago in AWD SUV guide the Kia Sorrento has been a success. The AWD SUV versions have been winners of numerous awards from our compatriot magazine – OzRoamer, but here we are testing the 2WD SLI Petrol version.
I have to admit the petrol version isn't my favoured model, but setting aside my bias against petrol SUV's I have really enjoyed the week in the SLI.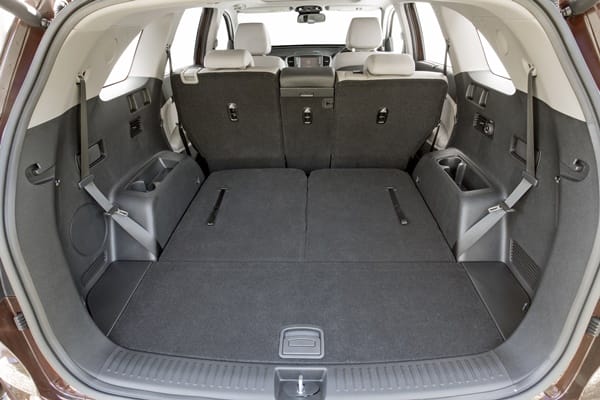 The Kia Sorrento has all the ingredients for a great family SUV. It has good styling and presence, high seating position, plenty of room for a family and gear, seven seats for those soccer runs and after school runs and lots of features for driver and passengers.
The SLI is the middle of the range and has most of the comforts of the top of the range Platinum. The drivers seat is electrically adjustable, minus lumbar support, but very comfortable. The steering wheel is thick rimmed and feels good in the hands. It is height and reach adjustable and has the usual controls on the arms.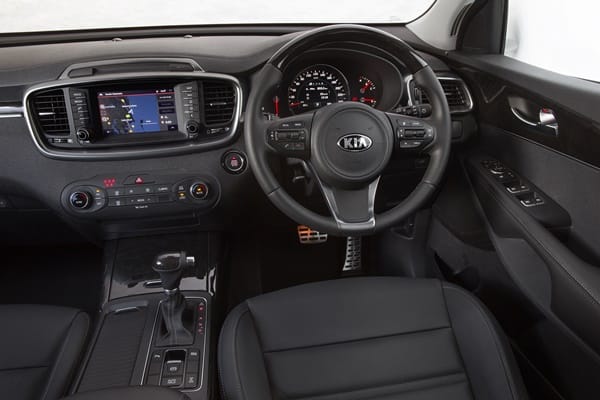 You feel like you are sitting high with a great forward view of the road and the ergonomics work well. The centre stack houses the 7 inch 10 speaker premium audio and sat nav screen. It is easy to use and read. Some of the controls look a little plastic but the overall ambiance internally is value based style.
For all occupants there is heaps of storage, cup holders, leg room, yes even the fold down rear two seats for little ones, air conditioning vents, great visibility etc.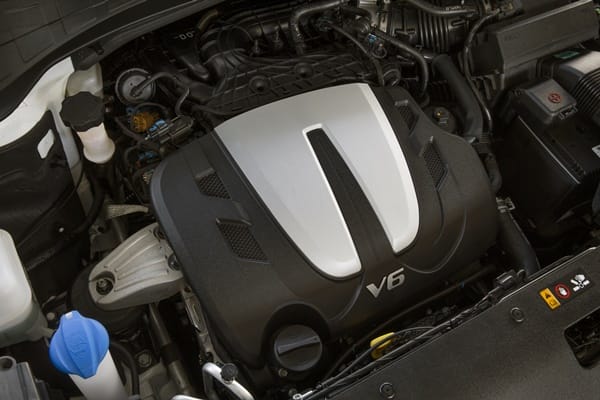 The key difference here is the 3.3L V6 petrol engine. It produces 199kw of power at 6,400rpm and torque of 318Nm @ 5,300rpm. This drives through the front wheels via a six speed automatic transmission. While the V6 has reasonable power it is a little thirsty through town slurping fuel at around 15l/100k we averaged. On the open road it is better and we dropped that figure below 10L/100K. It is responsive, non-intrusive and quite a good engine. I just prefer the AWD diesel combination for the added safety and economy and driveability.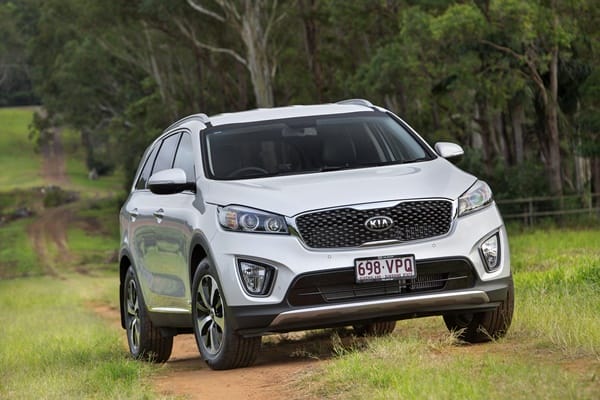 There are however many drivers that don't want or need AWD and simply don't want to pay extra for diesel and be bothered by the smell and oily hands when filling up, and the petrol Sorrento fills that void admirably.
The Kia Sorento is always top 3 when shopping for a family SUV style wagon. It combines excellent build quality with premium features for value price, 5 star ANCAP safety rating, 7 year unlimited warranty and road side assistance and capped price service costs. In short the 3.3L V6 SLI Sorrento represents outstanding value at $50,655 RDAP.