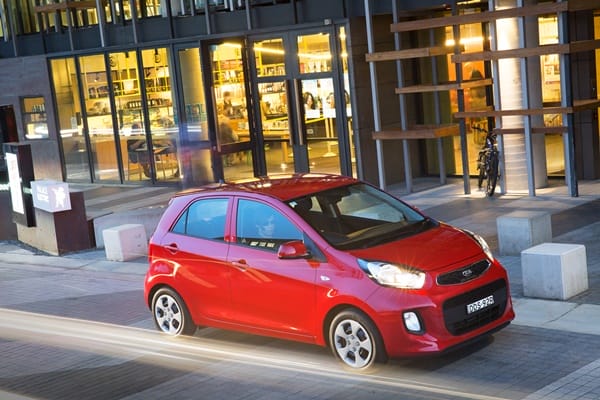 The smallest category of new cars on the Australia market, the micros, have not been selling well of late.  So far this year the sales are down 31% compared to last year.
Not many companies compete in this segment.
UP until now only 6 manufacturers have serious products on offer.
For the first quarter of 2016 the class leader was the Mitsubishi Mirage followed by the Nissan Micra, the Fiat 500/Abarth (which is more of a quirky, niche fashion statement than a cheap runabout), the Suzuki Celerio and the Holden Barina Spark.
Apparently being second in the class is not enough as Nissan has just announced that it is withdrawing its Micra from the market.
A number of other cars have tried and failed in this segment including the Volkswagen Up, which was impressive with some good technology including automatic emergency braking.  But alas it fell by the wayside.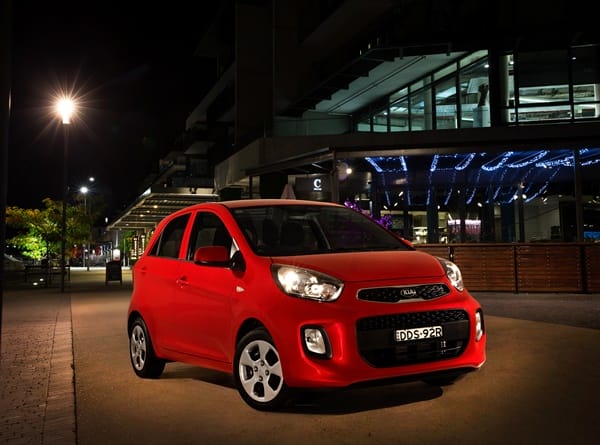 Most of the cars in this category seemed to have stood still as far as development goes or at least not kept pace with the developments and refinements that all other segments seem to be making.
The Hyundai i10 which is sold overseas is apparently a good car that would fit into this market but the cost to get it from the Turkey plant to Australia made it unviable.
However there are some recent changes that may shake up the segment.
Holden has released its new Spark to very positive reviews.  We will be driving it soon and will bring you a full road test.
The other change is that Kia has launched its Picanto.
This very small car has been on sale for nearly five years in Europe but Kia has now got it into this market.  We will see a new model next year. Overall the car feels relatively solid, drives well if you don't try to thrash it and represents a good step forward for this slow moving class of vehicles.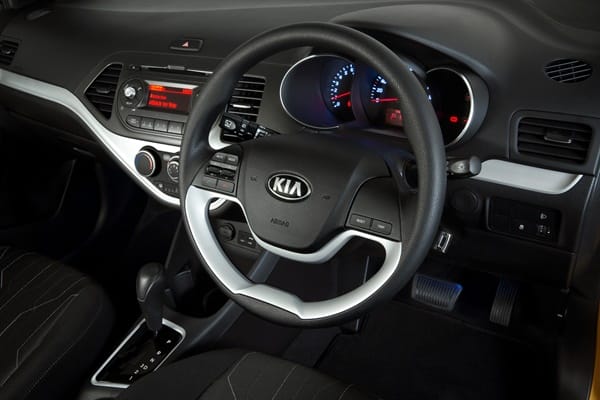 Kia is optimistic about the sales potential predicting that they will sell 300 a month which could represent about 40% of the market if the overall volume remains the same. They think that 20% could be for the fleet market while the rest will be bought mainly by the young or the old who are wanting to down size.
It is good enough to make a significant dent in other brand sales and attract more customers to the segment but the Holden Spark could be a fly in the ointment.
Price is very important in the micro cars.  The Picanto will be $14,990 drive away.  That is not bargain basement price but it does come standard with an automatic gearbox.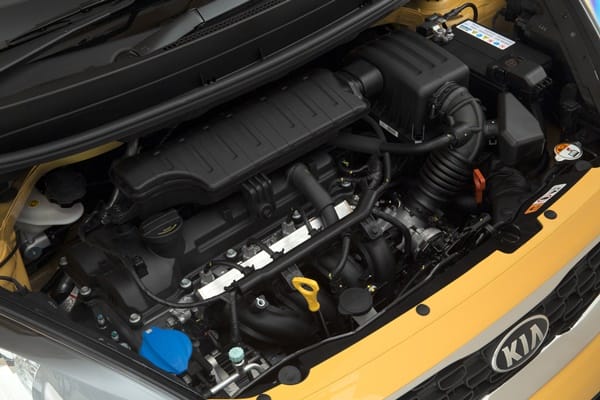 It is being sold in only one variant which Kia lists as a 1.25 litre four cylinder.  You know that you are squeezing every positive feature in this class when you list the capacity to two decimal places.  It has 63kw @ 6,000 rpm and 120Nm @4,000 rpm which is not a lot and it is at high revs but the car has a tare weight of only 885kg.
A limitation in its performance and driving comfort is that it only has a four speed automatic gearbox.  This probably represents the age of the model which has The Spark and the Mirage both use the more versatile CVT.
All this is not much of a worry when driving around the city which is where this car likely to spend most of its life.  When you get out on a highway or country road it sits quite nicely with good NVH while the road remains flat and even when it gets a little twisty the car has enough confidence to be comfortable.
When you get some hills, however, or you want some snappy acceleration to overtake a truck the engine and transmission can struggle.  The kick down to third gear is noisy and feels like a big jump when a smaller step would have been better.
At 110 km/hr it would be nice to have another gear to reduce the revs.
Fuel consumption is rated at 5.3 l/100.  By comparison the Mirage is 4.6 l/100 (for the manual) which Mitsubishi claims is "class leading".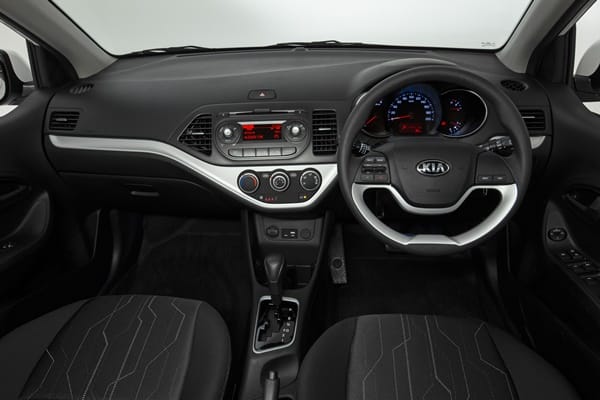 The Kia list of standard features are not expansive.  They are the things that you have to have in any new car such as Bluetooth connectivity for phone and audio streaming, air-conditioning, tilt-adjustable steering wheel, USB and AUX inputs.
Rear parking sensors are also standard which is good but there is no cruise control or reversing camera.  But this is entry level territory.  And of course the outstanding feature of all Kias' is their seven year unlimited kilometre warranty and fixed price servicing.
With six airbags and the usual electronic safety systems, a great achievement of this car is that it has attained a 5 star ANCAP safety rating.
The car has 14 include steel wheels which make it look a little like a shopping trolley but the overall design accommodates the small wheels.
Opening and shutting the doors and feeling the panels, reinforces the impression that this is a light car but it does feel significantly more solid than its competitors that have been around for a long time.
As befits a micro car boot space is small at 200 litres but this increases to 600 litres when you fold the rear seats down.  It is likely that not many of these cars are likely to be the major car for a four person family but the rear seat space is highly credible for such a tiny thing.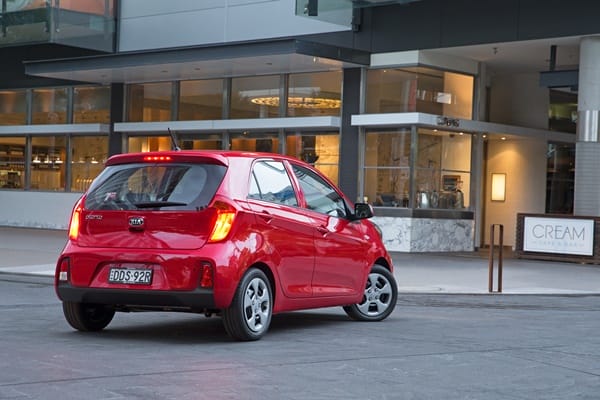 The European styled Picanto is built under a joint-venture arrangement with Donghee Auto Company at the factory in Seosan, Korea.
Further discussion about this car can be heard at http://drivenmedia.com.au/wp/kia-picanto-a-fresh-face-in-a-stagnated-market-segment/
David Brown –Freelance Contributor
David's boyhood passion for motor cars did not immediately lead to a professional role in the motor industry but rather first he worked in the fields of why we travel and how we move about.
A qualified Civil Engineer he specialized in traffic engineering and transport planning.
What followed were various positions including being seconded to a government think-tank for the planning of transport firstly in Sydney and then for the whole of NSW.
After working with the NRMA and as a consultant he has moved to being an independent writer and commentator on the broader areas of transport and the more specific areas of the cars we drive.
His half hour motoring program "Overdrive" has been described as an "informed, humorous and irreverent look at motoring and transport from Australia and overseas". It is heard on 22 stations across Australia. He does weekly interviews with several ABC radio stations and is also heard on commercial radio in Sydney.
David has written for metropolitan and regional newspapers and has presented regular segments on metropolitan and regional television stations.