Jeep Gladiator RollTrac –  A new range of eye-catching accessories that maximise the signature versatility and flexibility of the Jeep Gladiator are now available to order via Jeep Dealerships across the country.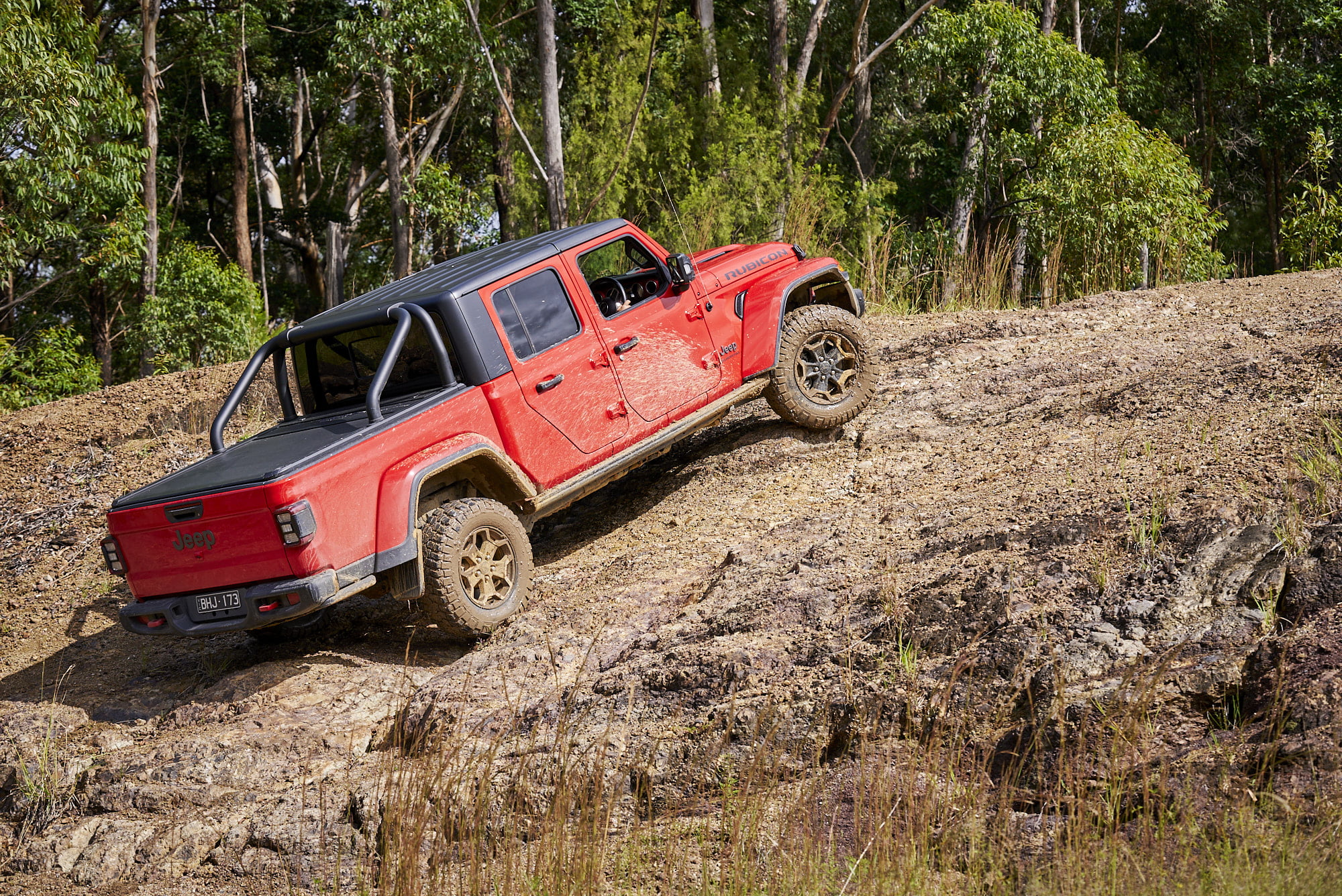 New locally developed accessory range now available to order via Jeep dealers nationwide
Can be installed on any variant and iteration of the Jeep Gladiator
Soft Tonneau cover, Sports Bar and electric RollTrac can be purchased individually or as a bundle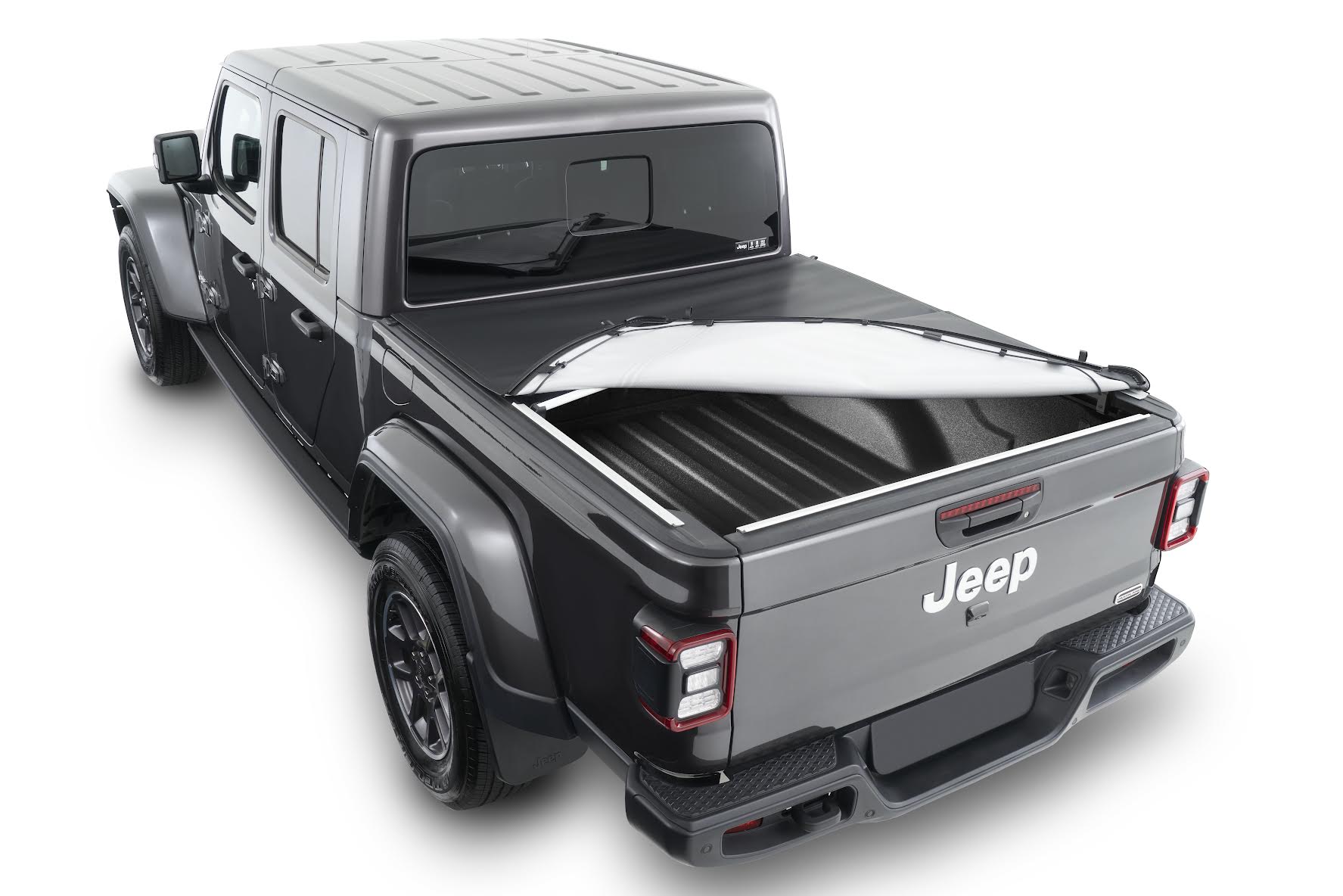 Customers can choose different options ranging from a Soft Tonneau cover and Sports Bar setup through to a fully electric RollTrac unit, with each stepping up the Jeep Gladiator's unique on- and off-road presence.
Designed with excellent water management and ease of installation in mind, the rugged Soft Tonneau cover offers adjustable tension and a bungee system for transporting bulky or over-sized loads. It's also simple and quick to remove, fold, roll and stow when access to the full cargo box is required.
For customers wanting a bolder look, the Soft Tonneau cover can be fitted in combination with a sleek Sports Bar finished in a durable matt black powder coat. As well as the added visual appeal, the Sports Bar can be used to fit other accessories such as light bars or antennas.
The Soft Tonneau cover is custom-trimmed and wraps neatly around the legs of the Sports Bar to optimise the water management and ensure safe stowage of goods.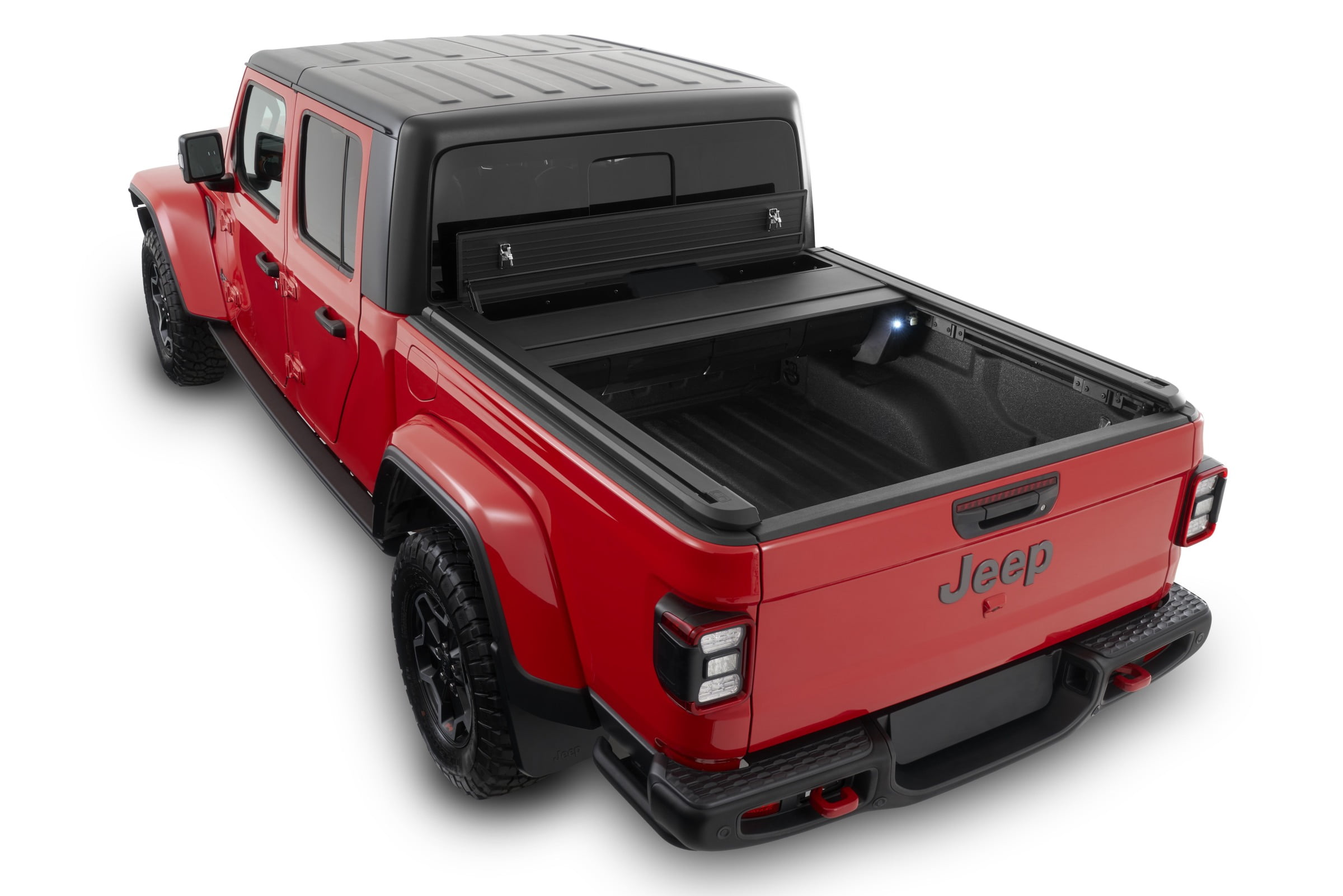 Electric Tonneau
Rounding out the list is the electric operated Gladiator RollTrac cover. Comprised of strong and durable aluminium slats that are powder coated in black, the RollTrac can be opened, closed or paused at the push of a button from either side of the rear corners of the cargo box. The RollTrac wiring system is integrated into the vehicle's electrical architecture which has factory waterproof connectors and body grommets to ensure cabin water management integrity and seamless electrical operation.
Operating swiftly and quietly, the RollTrac also has an anti-pinch/jam function built in for extra peace of mind and provides exceptional levels of weatherproofing and water management overall.
A separate lockable stowage box located at the front of the RollTrac unit is a unique feature to further enhance security of valuables when travelling and allows quick and easy access for items like recovery kit when it's time to hit the dirt. With the factory lockable Jeep Gladiator's tailgate and a Gladiator Accessory RollTrac, owners have the peace of mind that their valuables are as safe and out of sight in the cargo box as inside the cabin.
To make the ultimate statement, customers can also combine the RollTrac cover with the Sports Bar.
Commenting on the range of newly available accessories, Stephen Lester, Director of Aftersales and Customer Experience at Stellantis Australia said: "This is a great opportunity for our customers to simply and easily accessorise our hugely capable Gladiator ute with these practical personalisation options – at any one of our Jeep dealerships. Now even more owners in the thriving Jeep community can fully embrace the 'Live like a Gladiator' mantra and put their own mark on their vehicle."
All accessories are competitively priced and can be ordered from any one of the 60 Jeep Dealerships across Australia. For more information, customers can visit the Jeep Gladiator accessories webpage.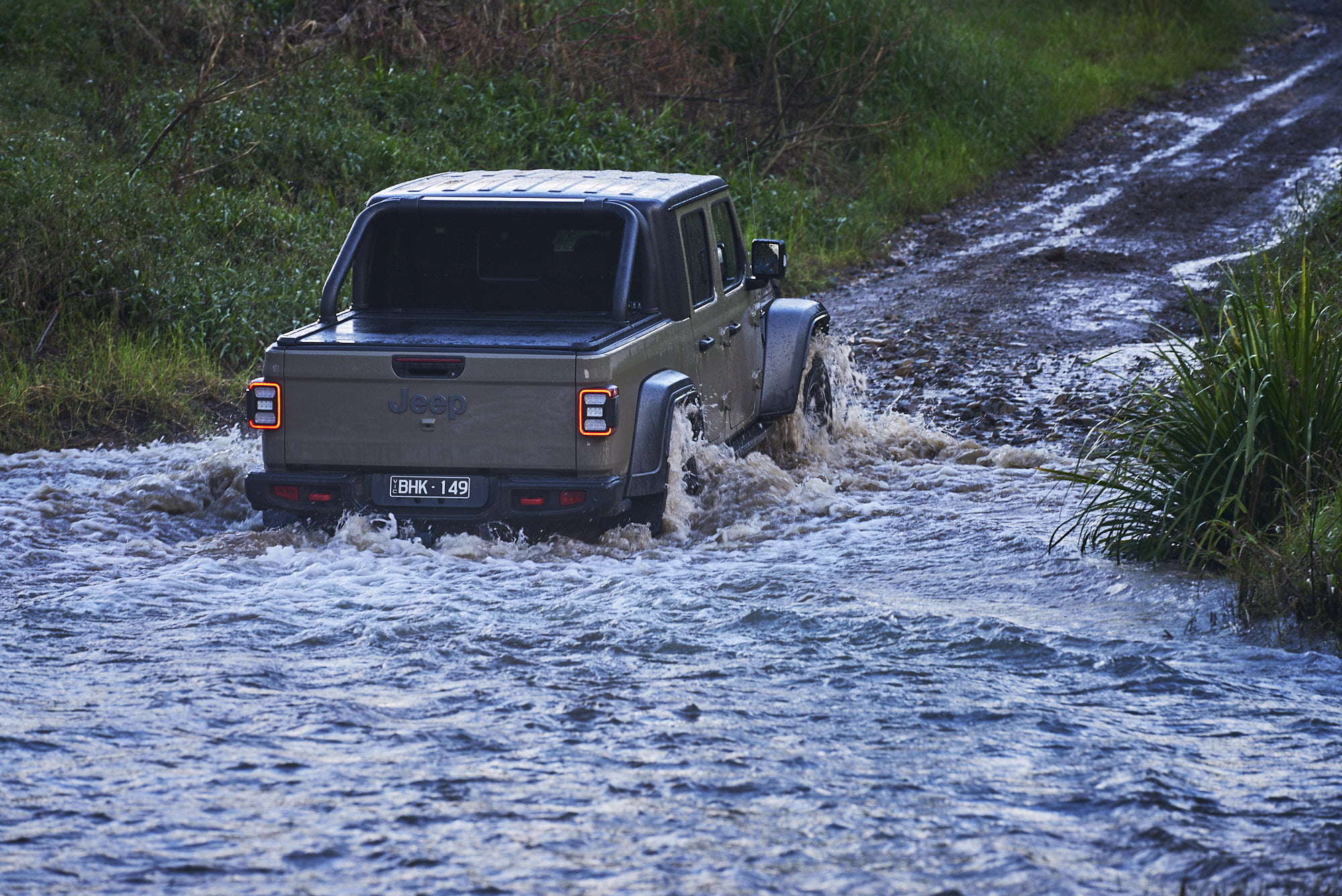 Jeep Gladiator Accessories pricing
Accessory

 

RRP (fitted cost inc. GST)

 

Gladiator Soft Tonneau Cover

$935
Gladiator Sports Bar & Soft Tonneau Cover
$2,424
Gladiator RollTrac Tonneau Cover

$4,617
Gladiator Sports Bar & RollTrac Tonneau Cover

$5,351