The Jeep Compass is categorised in the hotly contested small SUV segment. The latest model was launched in the middle of last year with some basic models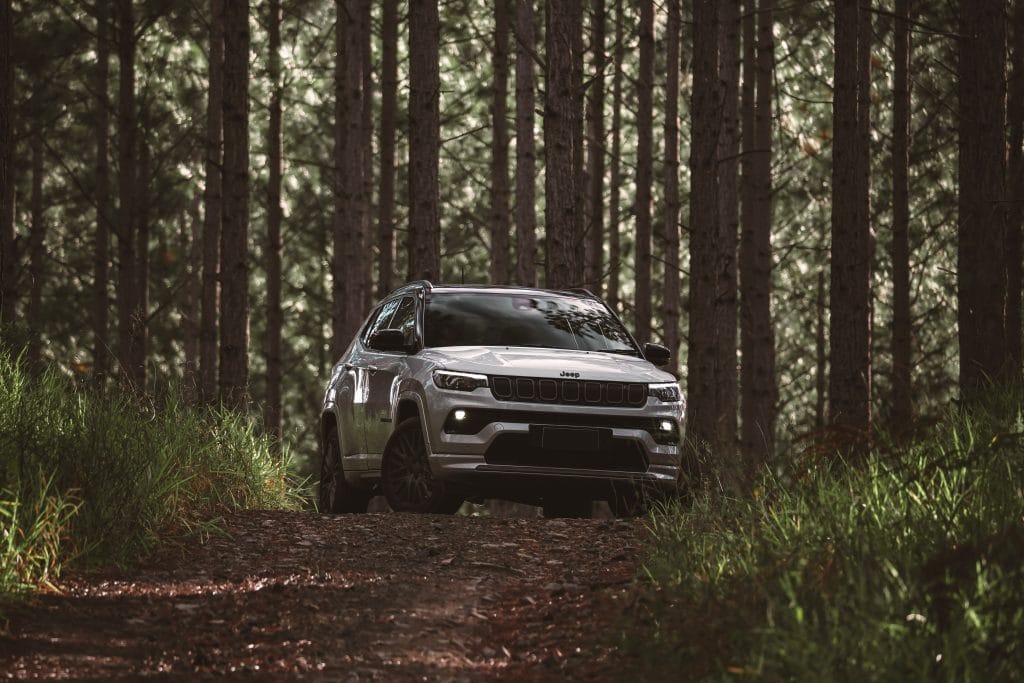 We drove the Compass Trailhawk that was released near the end of the year and now they have a further specification model: the Night Eagle.
Even the base models come with many driver assistance systems including Traffic signal recognition, adaptive cruise control, drowsy Driver detection, and rear cross-traffic detections.
The Trailhawk is the only one with a diesel engine: 2 litre and the need for AdBlue which means it meets the Euro 6D level of Emissions standard.
TO LISTEN TO THE COMPASS TRAILHAWK RADIO REVIEW CLICK BELOW
Like all models bar the base launch edition, the Trailhawk has four-wheel drive and a 9-speed automatic gearbox.
I would have liked the steering wheel adjustment to make it a bit closer to the driver (I like legroom but not with your arms nearly fully extended).
The digital dash provided some good options with some choices in your preferred information and it was easy to read. There was also a 10.1-inch infotainment screen.
A few of the controls were a bit different from the norm that took getting used to.
But the exterior looks were impressive for this category of vehicle. The pictures don't do it justice but Jeep has managed to make it look more than a box without awkward features that look like they are tacked on – like the flares over the wheel arches.
Good off-road but $51,250 plus on roads to buy.
Motoring Minutes are heard around Australia every day on over 50 radio channels through the Torque Radio network. 
Motoring Minute has an average daily audience of over 150,000 listeners. That's over 750,000 listeners a week.
Motoring Minute is also broadcast as part of Overdrive Radio Program, which is broadcast through the Community Radio Network across Australia.
Motoring Minutes are also syndicated through various news sites around Australia.
Definitions:
Traffic Sign Recognition: Standard across the range, uses a front-facing camera to detect the speed limit and the related road signs, including those that prohibit overtaking.
Intelligent Speed Assist: Combines Adaptive Cruise Control and Traffic Sign Recognition, suggesting the driver automatically adjust the speed according to the limits indicated by the road signs.It comes as standard on all versions.
Drowsy Driver Alert: Tracks vehicle movement and interaction, such as lane deviation and steering-wheel input over time, for driving behaviour consistent with that of a drowsy driver. When certain thresholds are reached, the system responds with audio and/or visual cautions for the driver to pull over. The feature comes standard on all models.
Automatic Emergency Braking with Pedestrian and Cyclist Recognition: Alerts the driver of the danger and brings the vehicle to a complete stop to avoid collision with a pedestrian or a cyclist (standard on all versions).