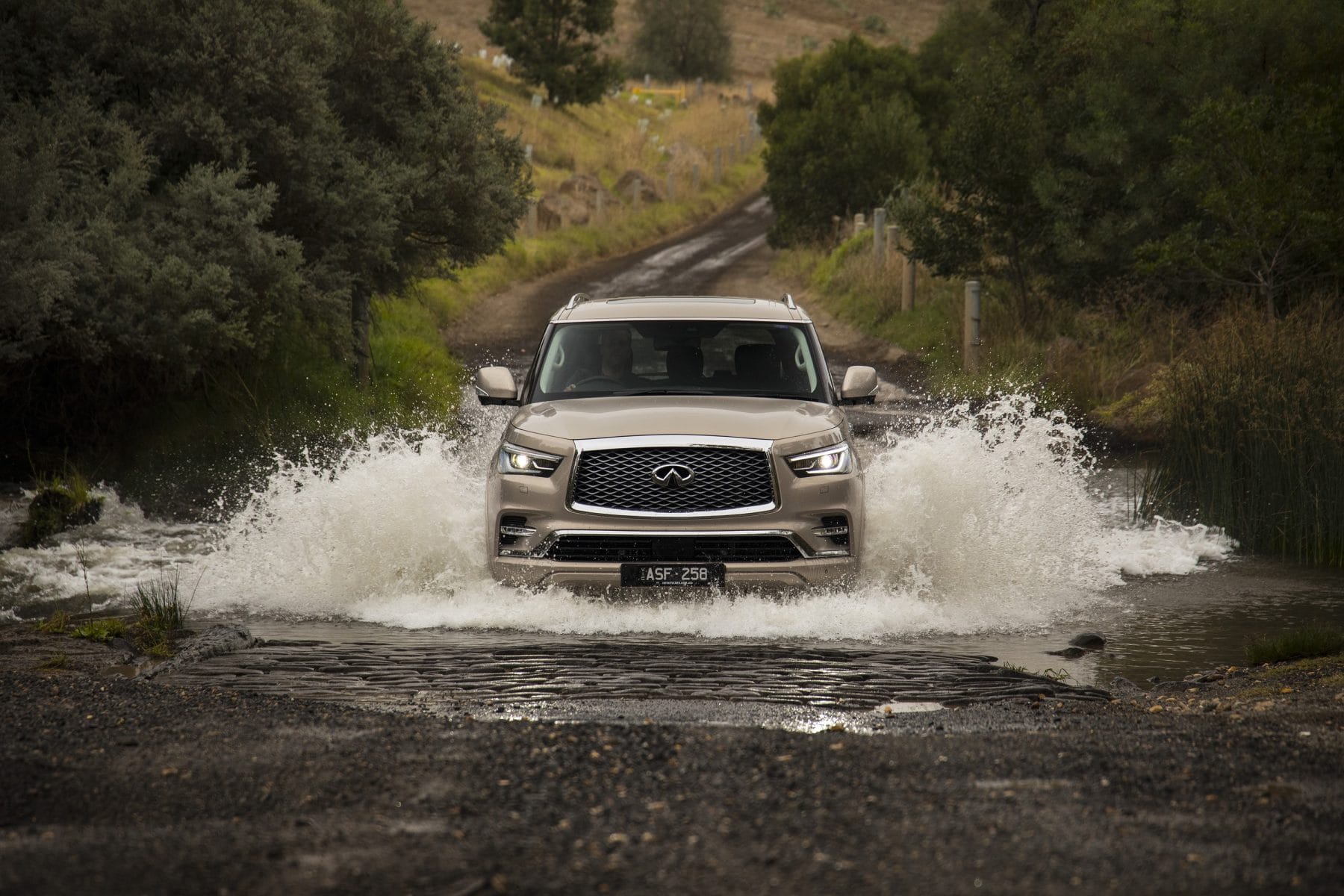 Infiniti as a brand has had a few attempts to establish itself in Australia. The range topping QX80 had a major update in early 2018 with an external redesign and more features added internally. Primarily designed for the Middle East and USA, the QX80 has a small but strong following in Australia. Rob Fraser takes a look.
The QX80 sits in a rare category, the luxury true 4WD. There are only a few left and while it doesn't have the dynamics of a say a Land Rover  it actually does most things pretty well.
It sells in ridiculously small numbers, say less than 100 a year, but is important as a flagship model. I'm actually glad that Infiniti has persevered with the vehicle, and encourage buyers to at least have a drive while they can before the politically correct world of Electric Vehicles takes over.
Until then I delight in knowing that there is a beast of a 4WD with a powerful V8 engine that will carry my family in luxury and comfort pretty much anywhere I choose to go, at a reasonable price around $110,000 plus the usual costs.
While is does consume petrol at an alarming rate It remains an exceptionally capable 4WD vehicle and can tow almost anything you put behind it.