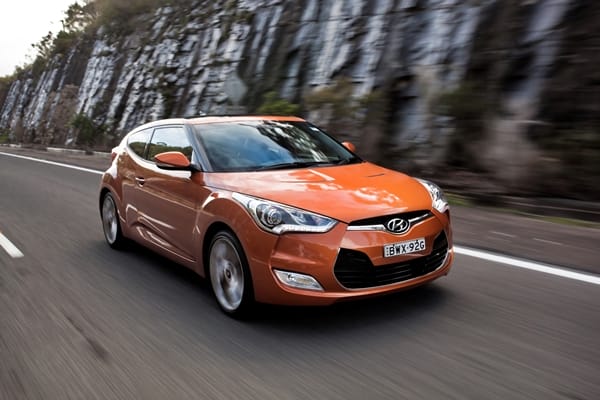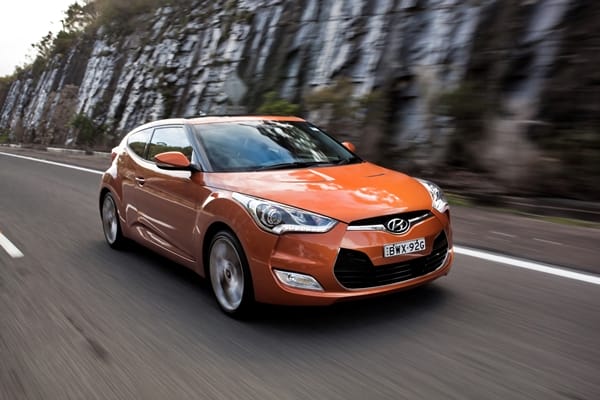 I am sure many of you have read the previous Veloster review where I spoke about the range, concept behind the car and focused on the base model. If you haven't go, and have a quick read now, as this article only outlines the spec differences between the Veloster and the top of the range Veloster+
LINK TO VELOSTER ARTICLE HERE.
In addition to the jam packed, most luxurious base model car ever, the Veloster+ includes:
– 18inch alloy wheels with colour inserts (I cannot express how awesome this looks when the car is driving along).
– Push button start – something that is increasingly becoming standard and consumers are coming to demand/expect in a car.
– Satellite navigation with Hyundai's 3 year MapCare plan.
– DivX compatibility – a new formatting approach, basically allowing you to watch things that are formatted in this way.
– Electric driver's seat adjustable – however still manual recline.
– Electric folding and heated side mirrors.
– Panoramic glass roof – lets in the beautiful sun on a summer's day and is great for star gazing from the comfort of your car.
– Leather seats
– Information display between the gauges
– Automatic climate control air conditioning
– Sunglasses compartment in roof
– Back pocket on the passenger side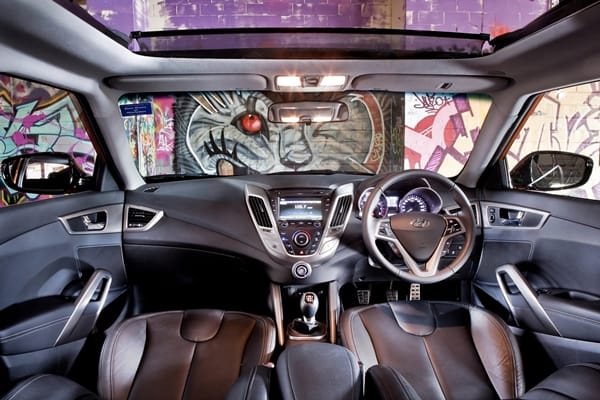 While there are a few notable spec changes (navigation, auto air, leather, panoramic roof, push button start) many are minor changes. The Veloster base is full of many features as standard and the Veloster + only adds to that!
Make sure you check out the Veloster Turbo article for a car that has serious street appeal and a sizable engine under the hood!