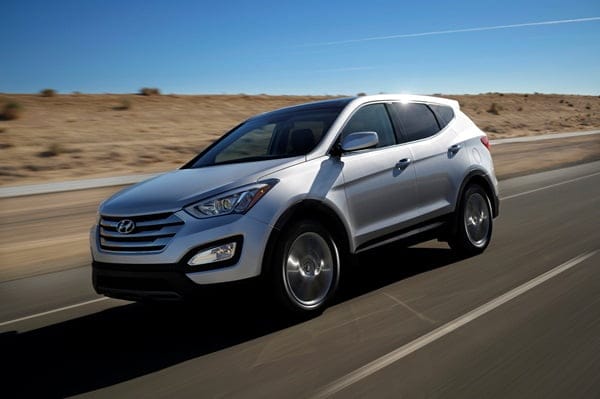 Hyundai Motor Company has staged a world premiere of the next-generation Santa Fe at the 2012 New York International Auto Show, held at the New York Jacob Javits Convention Center.
The next-generation Santa Fe showcases Hyundai's cutting-edge capabilities through its "Fluidic Sculpture" design, impressive fuel economy and a host of features to delight drivers and passengers with high expectations for functionality and comfort.
The exterior of the next-generation Santa Fe evokes the impression of irrepressible motion through its own design concept called 'Storm Edge', which captures the strong and dynamic images created by nature during the formation of a storm. The futuristic and urban-style design with its bold hexagonal front grille is identifiably Hyundai.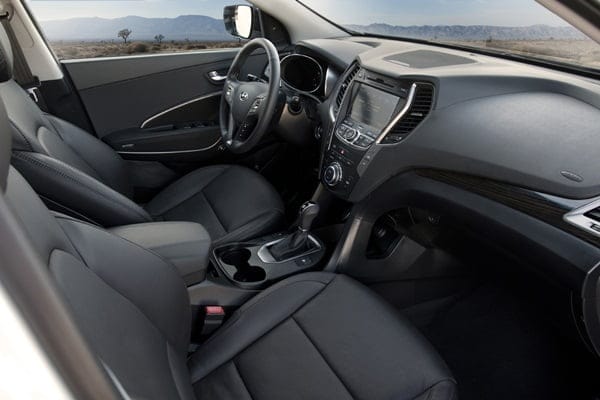 The interior of the next-generation Santa Fe will come with a host of intelligent features that enhance the comfort and convenience of driver and passengers, providing a stress-free experience for all occupants.
The next-generation Santa Fe will be a great option for families seeking the size, flexibility and capability of a crossover. The next-generation Santa Fe rides on a 2,700mm wheelbase, with an overall length of 4,690mm, height of 1,680mm and width of 1,880mm; while lowered height and extended overhang gives it a sportier look. As well as its wider appearance, the next-generation Santa Fe delivers more spacious cabin room as well.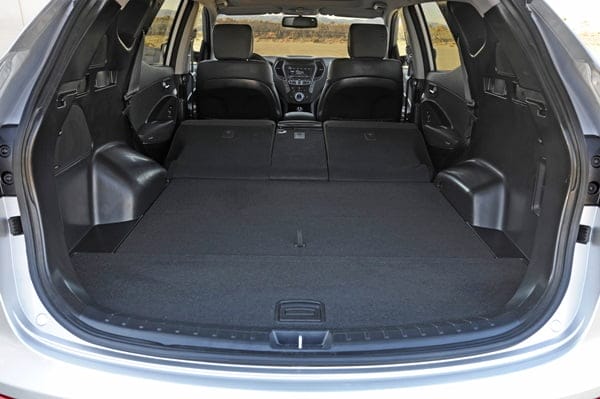 Next-generation Santa Fe will be available to markets with six-speed manual and six-speed automatic transmissions, which have been tuned to suit the power delivery of the engine line-up.
In the U.S., two types of petrol engines will be available: 2.4-litre Theta Ⅱ GDI four-cylinder engine and 2.0-litre Theta Ⅱ turbocharged engine. The 2.4 Theta Ⅱ GDI engine delivers the maximum power of 142kW, and maximum torque of 245Nm, while achieving a fuel economy of 10.2 / 7.1 L/100km (city / highway). In the case of 2.0 Theta Ⅱ turbocharged engine, maximum power is 197kW, and maximum torque is 365Nm. Thanks to both GDI and turbocharger technologies, the Santa Fe delivers more power than many of the V6 competitors in the U.S., yet offers 4-cylinder level fuel economy.
In Europe, the next-generation Santa Fe will also be available with Hyundai's 2.2-litre 'R' diesel engine featuring a variable geometry turbo (VGT). This all-aluminium engine generates 147kW and 431Nm of torque whilst achieving CO2 emissions of just 145 g/km.
As part of Hyundai's efforts to present a unified brand image, Hyundai has adopted a new global naming strategy of one consistent name for one model worldwide. The next-generation model will be badged Santa Fe in all markets. However, according to local markets' preferences, the sub-name may be differentiated. For instance, the Santa Fe will be called the Santa Fe Sport in the U.S. market.
Hyundai also unveiled a long wheelbase version of the next-generation Santa Fe which will only be offered in left hand drive format. This version, which will go on sale in the U.S. in January 2013 has a longer wheelbase of 2,800mm, with increased overall length of 4,905mm, height of 1,690mm and width of 1,885mm.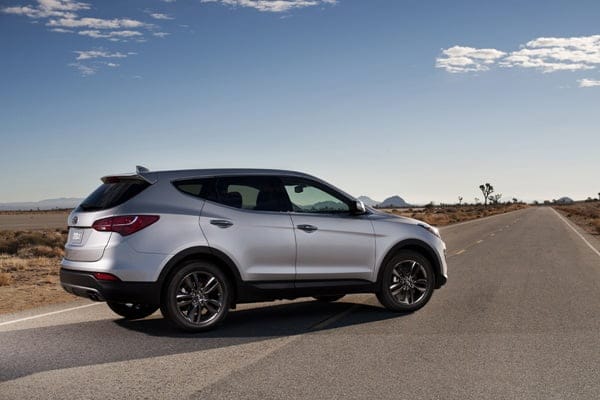 The next-generation Santa Fe (known as Santa Fe Sport in the U.S.) is scheduled to hit showrooms in Australia before the end of the year.
Full specifications and pricing for Australia will be released at launch.