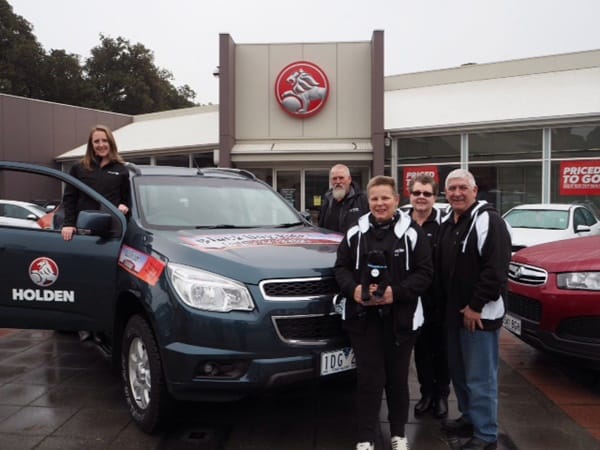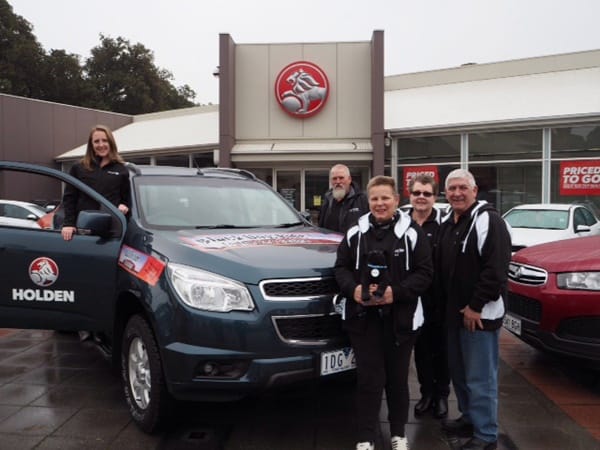 Thanks to Holden, Black Dog Ride will be supported by a fleet of tough new Colorado vehicles, as 500 motorcyclists ride through regional Australia to raise awareness and funds for depression and suicide prevention this month.
From this weekend Black Dog Riders will make their way from every state and territory, and for the first time in the event's six years, will meet at the red heart of Australia – Uluru.
Holden has provided Black Dog Ride with a cheque for $10,000 and the keys to five specially-prepared Holden Colorado vehicles, which will act as support vehicles for the duration of the Black Dog Ride to the Red Centre.
Black Dog Ride founder, Steve Andrews, said suicide was the leading cause of death in Australians under the age of 45 and more needed to be done to address this.
"It's estimated that over 50 per cent of people suffering depression don't seek treatment and our hope is that hundreds of Black Dog Riders taking to the roads will start conversations and build awareness everywhere. By getting the nation talking, we can normalise depression, encourage people to seek support and ultimately prevent suicide," Mr Andrews said.
"The support provided by Holden is invaluable in allowing us to run this event on a national scale and to really make an impact," Mr Andrews said.
Holden Corporate Affairs Manager, Sophie Milic, said Holden saw the cause as an important issue and was proud to support the Black Dog Ride to the Red Centre.
"Depression and suicide are serious problems in communities across Australia and we at Holden are only too happy to be able to help this event to raise awareness and much-needed funds for mental health support services."
Black Dog Ride has raised more than $1.8 million for mental health and suicide prevention services in Australia since its inception in 2009 and raised $566,000 in 2014 alone, with all funds going to Lifeline Australia and Mental Health First Aid Australia.