Genesis GV70 adds to the growing luxury line-up from Genesis Motors. The latest SUV is a medium sized model that comes with a choice of three engines and either rear wheel drive or AWD, one transmission and two option packs which can be taken separately or together.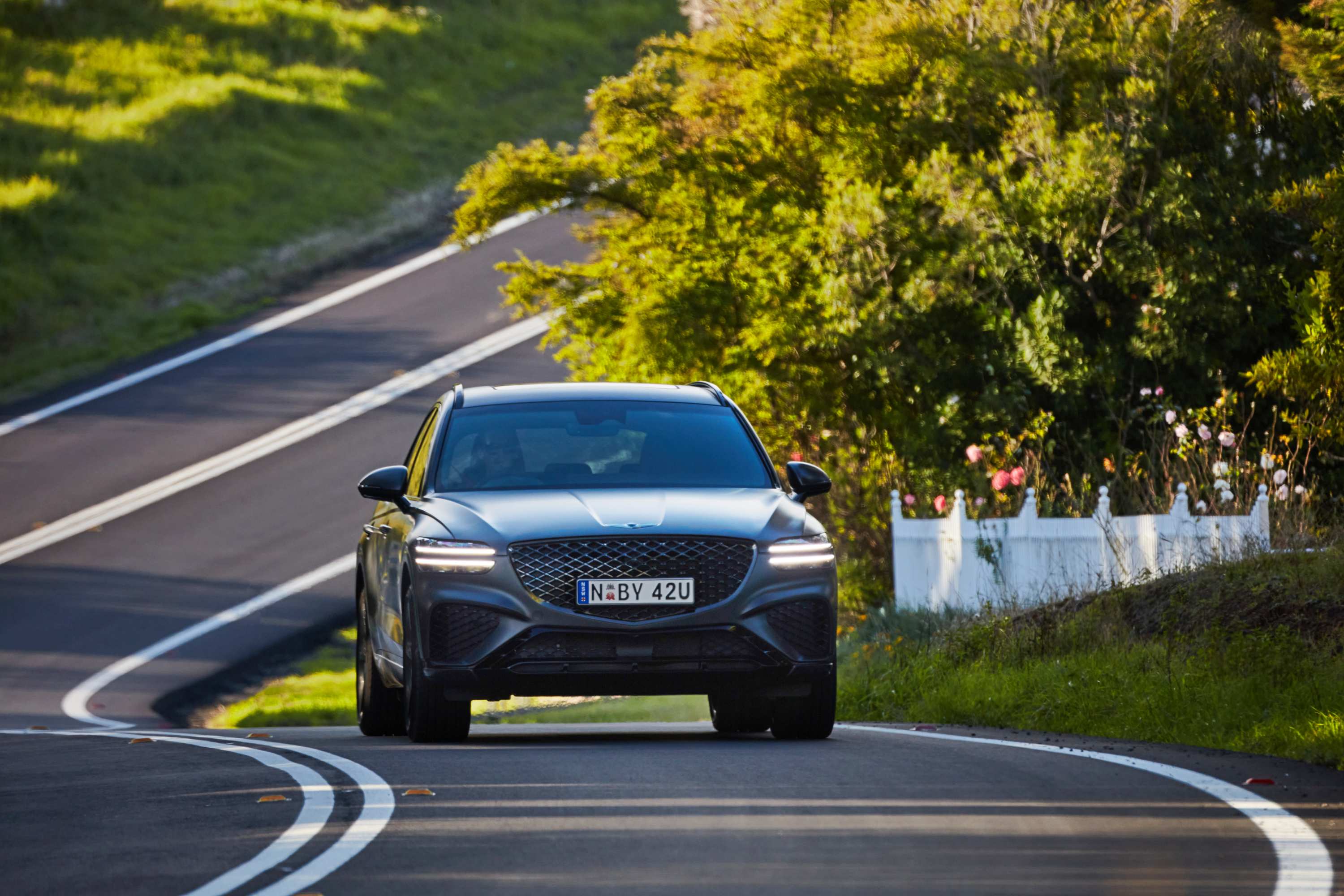 Like all the Genesis vehicle the styling combines a conservative approach with stylish detail. It is well proportioned with the wheel at each corner design and a long nose.
The signature Crest grille with G-Matrix pattern and the two stripe Quad Lamp headlights are born out of the Genesis emblem crest and wings, showcasing Genesis' Design Identity.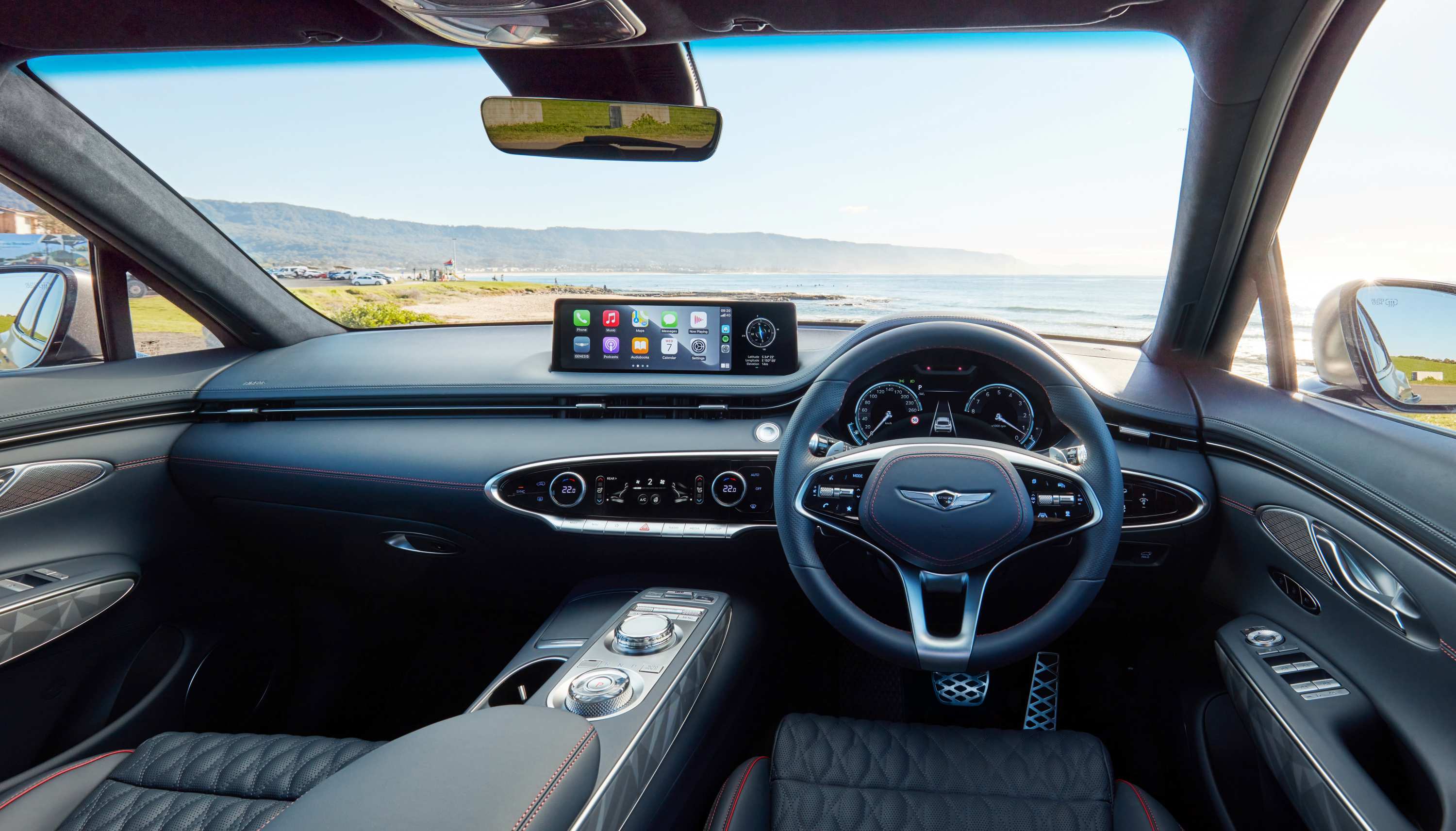 Genesis tells us that the interior is inspired by the concept of the "Beauty of White Space" which carefully balances function and tranquillity. Its cabin is an open, uncluttered space with a sporty, driver-focused instrument layout.
Inspired by the simple, yet dynamic forms of airplane wings and fuselages, the cabin relies on elliptical shapes to maximise the sense of volume and emotional gratification.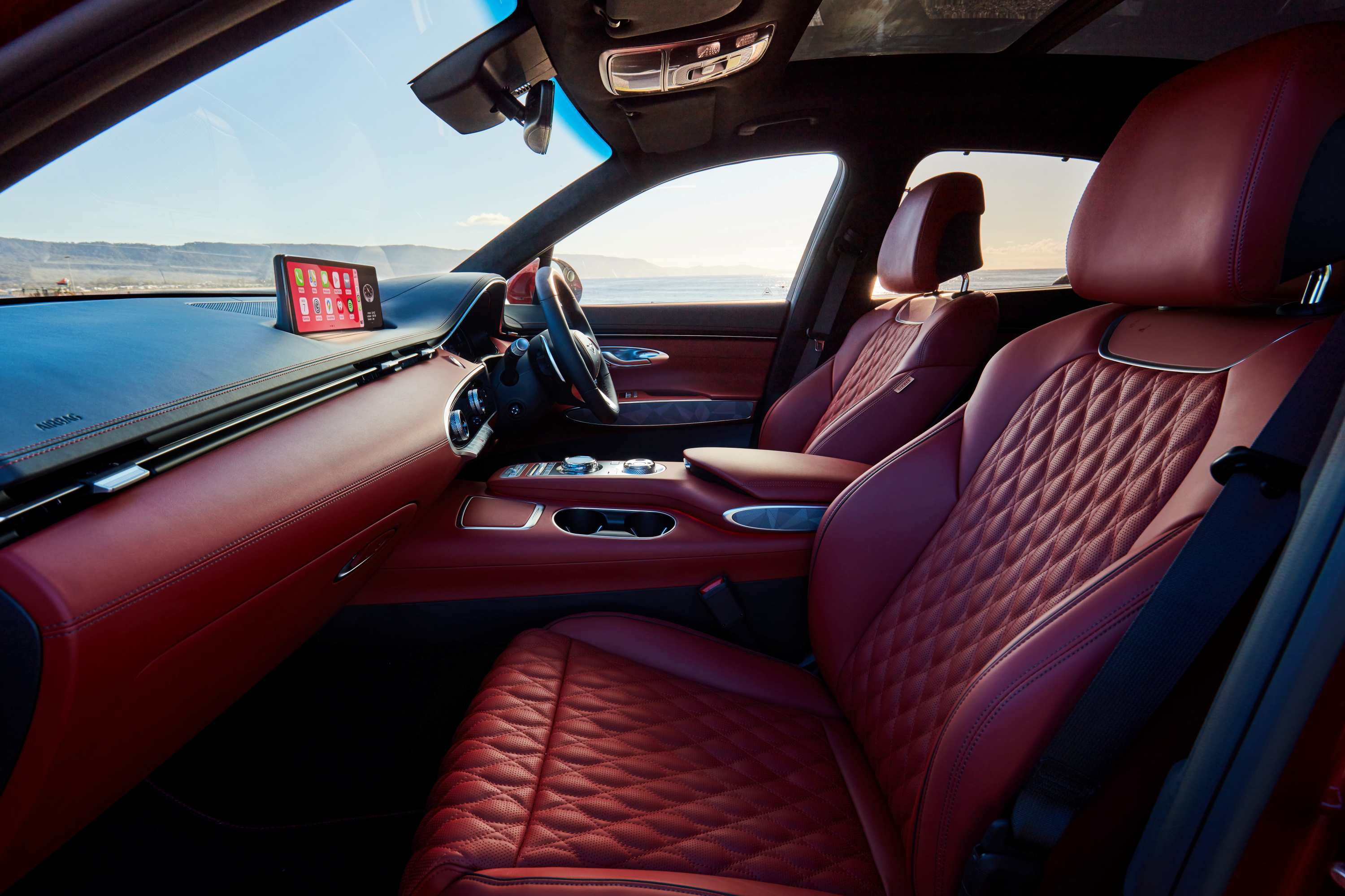 The first-ever GV70 takes the strengths of the Genesis brand – driving comfort and quietness – then adds confident, dynamic driving performance and new technologies to give the luxury, medium SUV segment a fresh, new direction.
As you would expect the GV70 is packed with many safety, comfort and luxury features as well as the optional packs.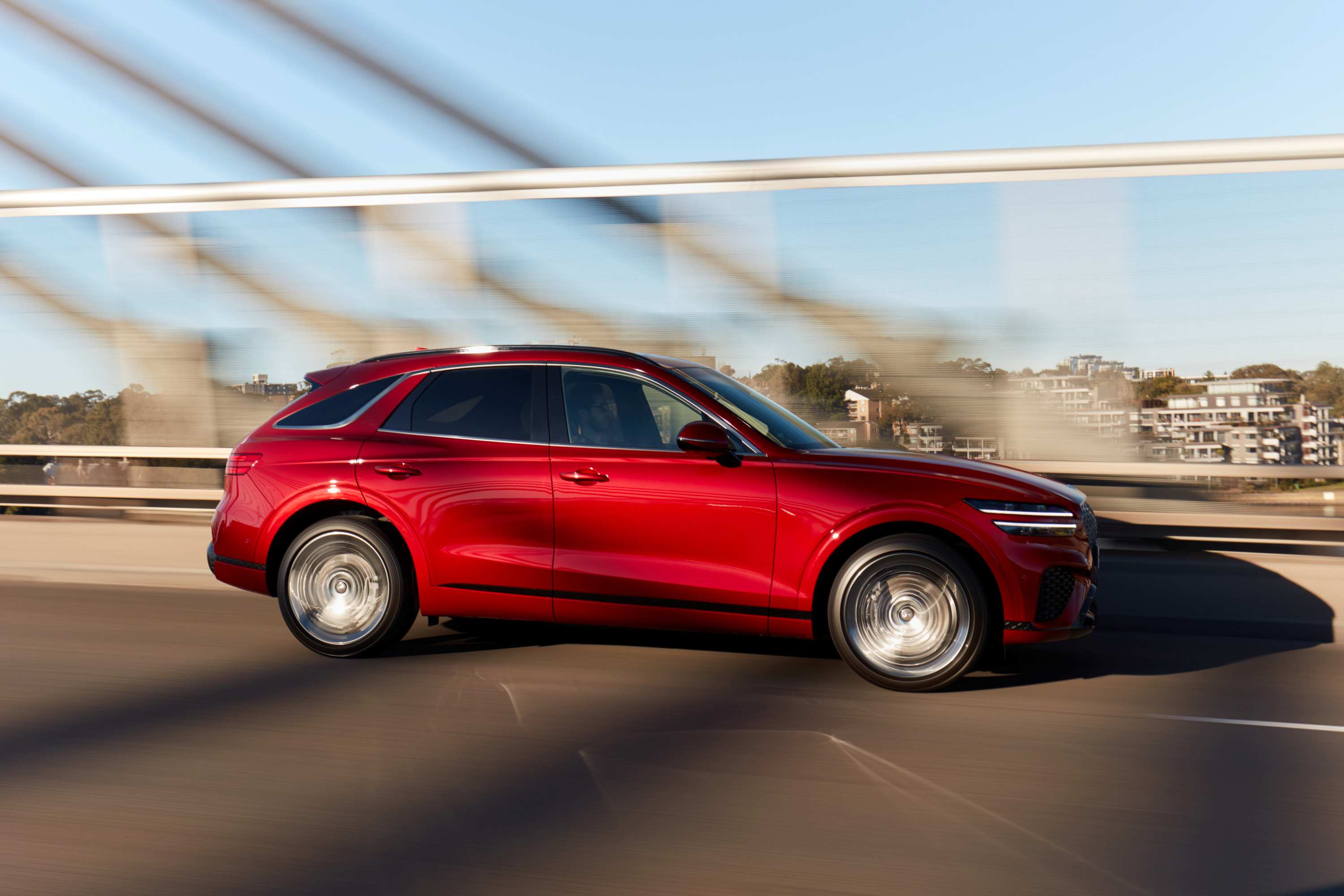 Genesis GV70 Models
The first-ever GV70 will be offered with a choice of three engines, a refined in-house developed 8 speed automatic transmission as standard and either 2WD (Rear Wheel Drive) or AWD (All Wheel Drive).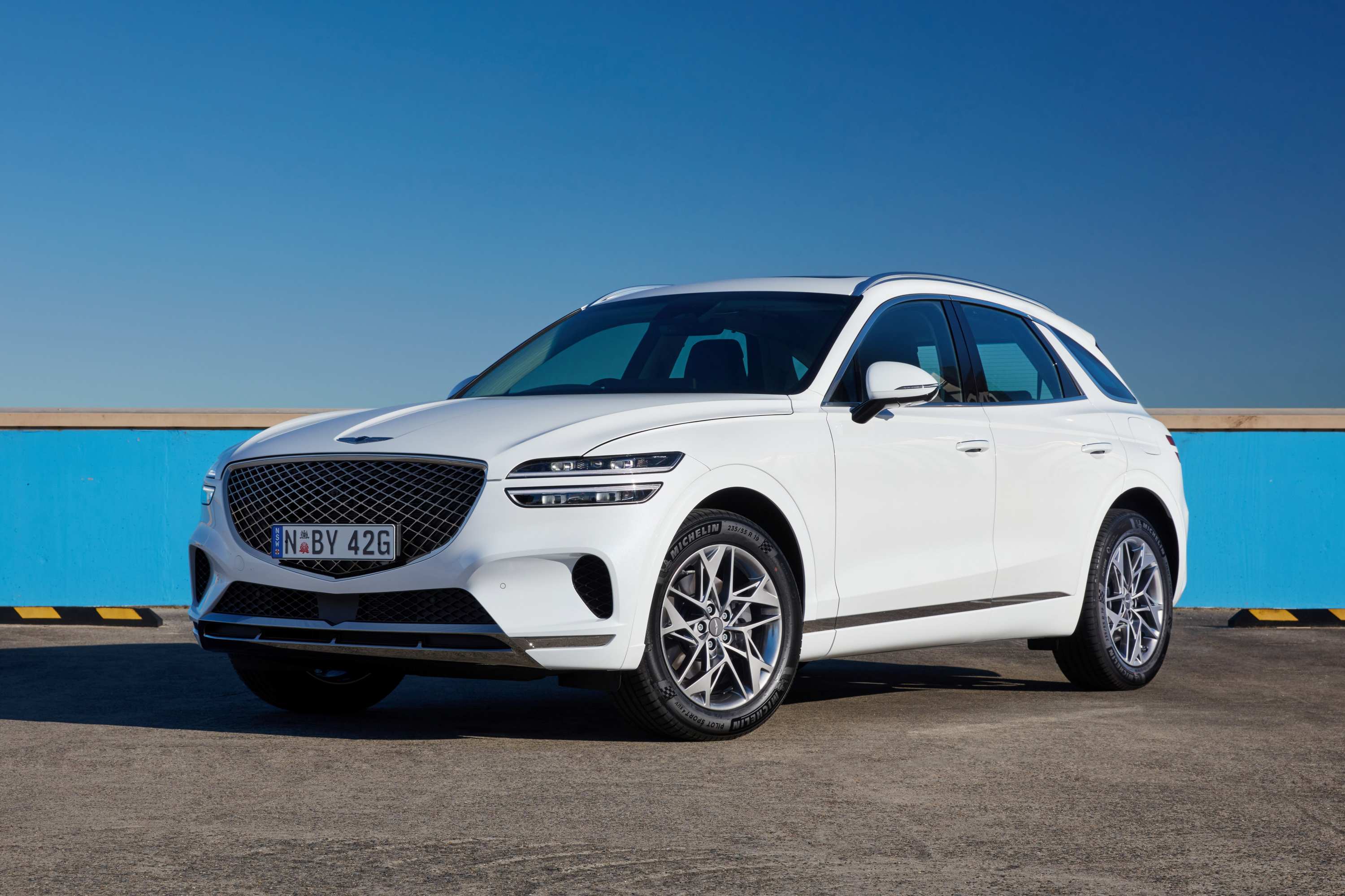 2.5T – GV70's standard powertrain is the powerful and efficient 2.5 litre turbocharged inline 4 cylinder petrol engine. This engine provides a high output of 224kW of power and 422Nm of torque. The 2.5T engine is available with either 2WD – driving the rear wheels – or with an electronically controlled Genesis AWD system.
2.2D – For those who prefer high levels of driving torque with the benefit of economy, an advanced 2.2 litre, all-aluminium inline 4 cylinder turbo-diesel engine is available, outputting 154kW of power and a high 440 Nm of torque. This 2.2D engine is exclusively available with an electronically controlled Genesis AWD system.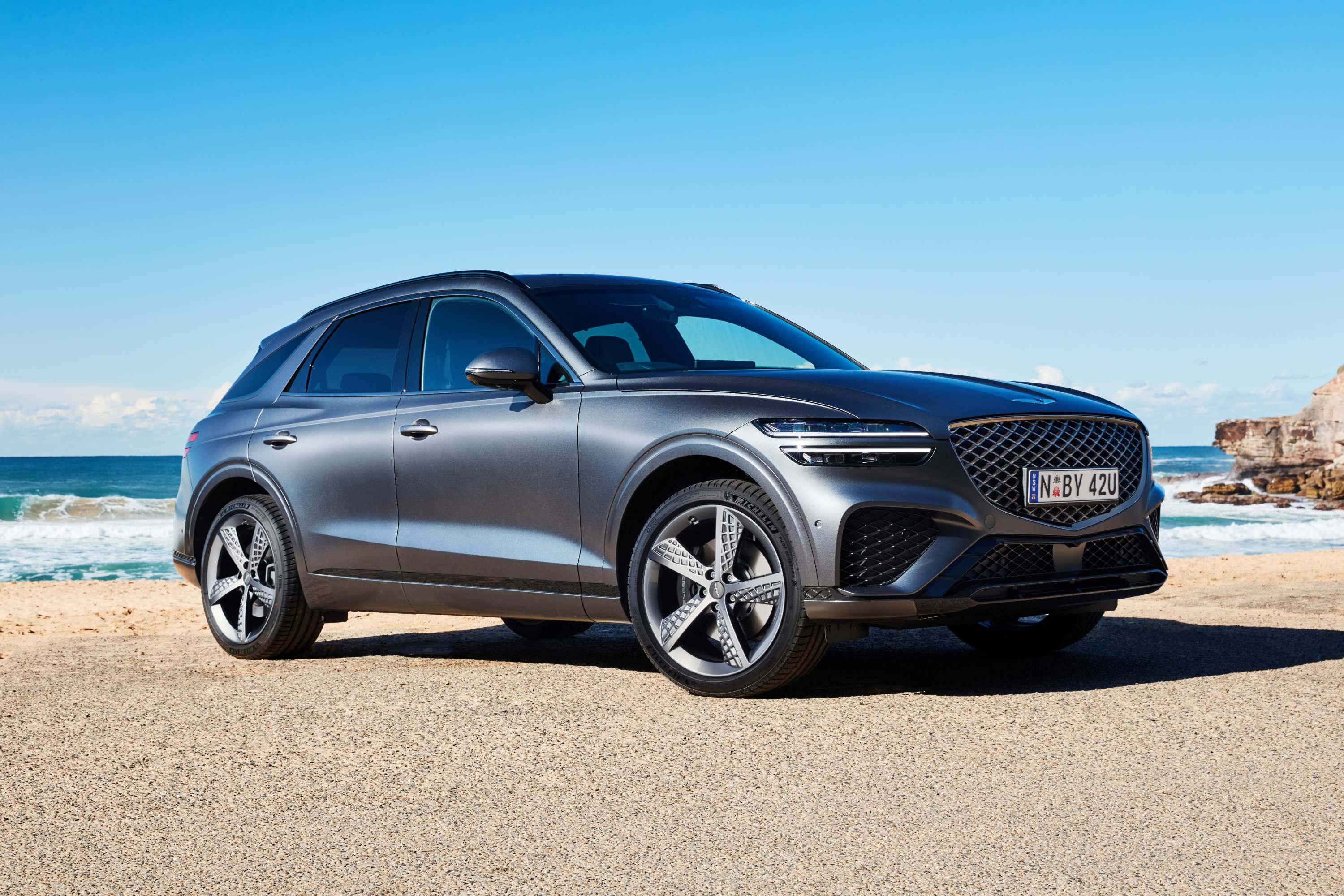 3.5T – For impressive performance, our flagship 3.5 litre, 279kW / 530Nm twin-turbocharged petrol V6 is available, also exclusively paired with an electronically controlled Genesis AWD system, and an electromechanical Limited Slip Differential (e-LSD) on the rear axle.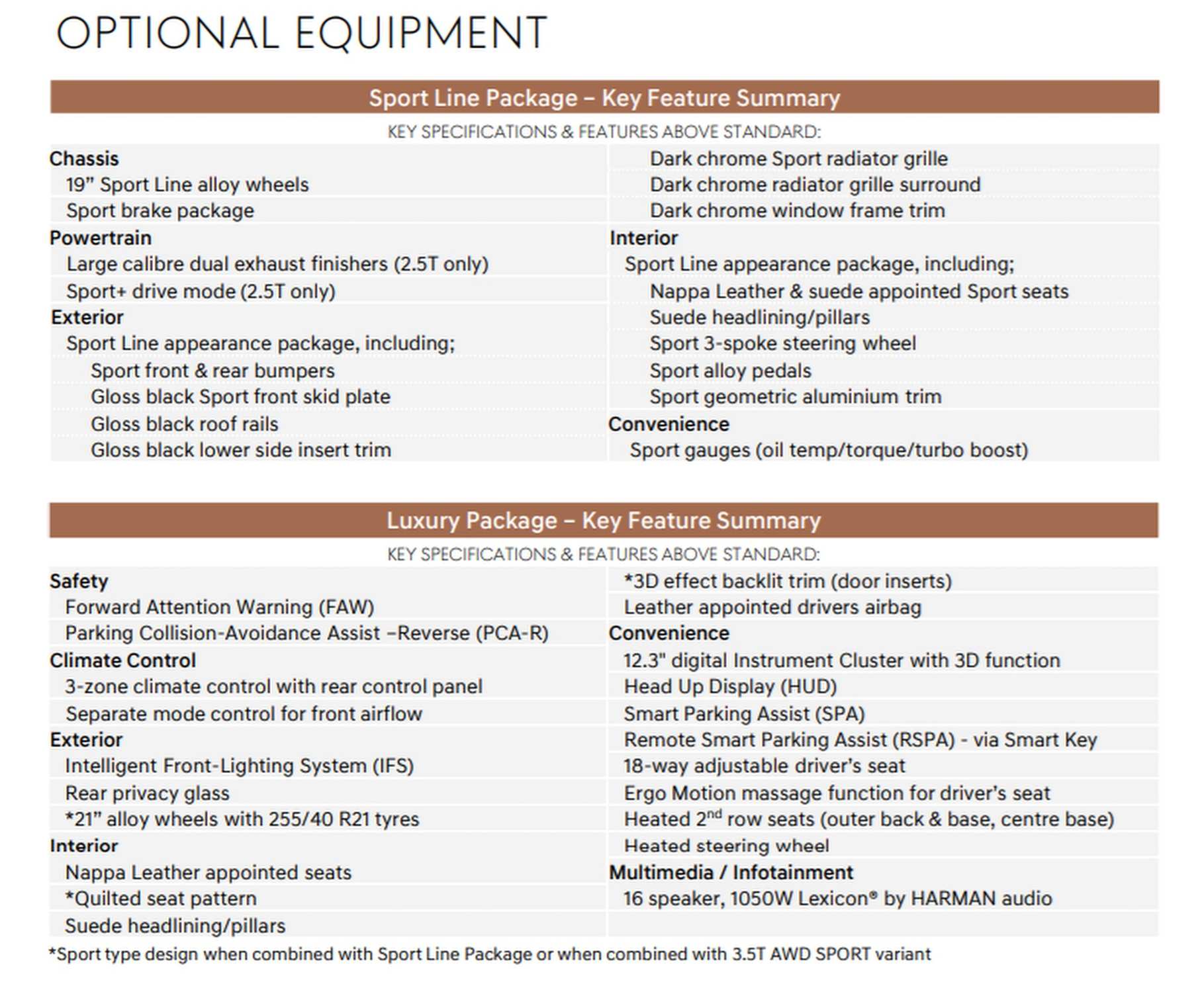 OPTIONS – GV70 will be available with an optional Sport Line Package and/or Luxury Package, to further enhance GV70's already impressive standard equipment list across its variants.
COLOURS – GV70 will offer a wide range of choice with eleven exterior colours, seven different interior colours and four different trim inserts, allowing each customer to personalise their own GV70, suiting their individual preferences.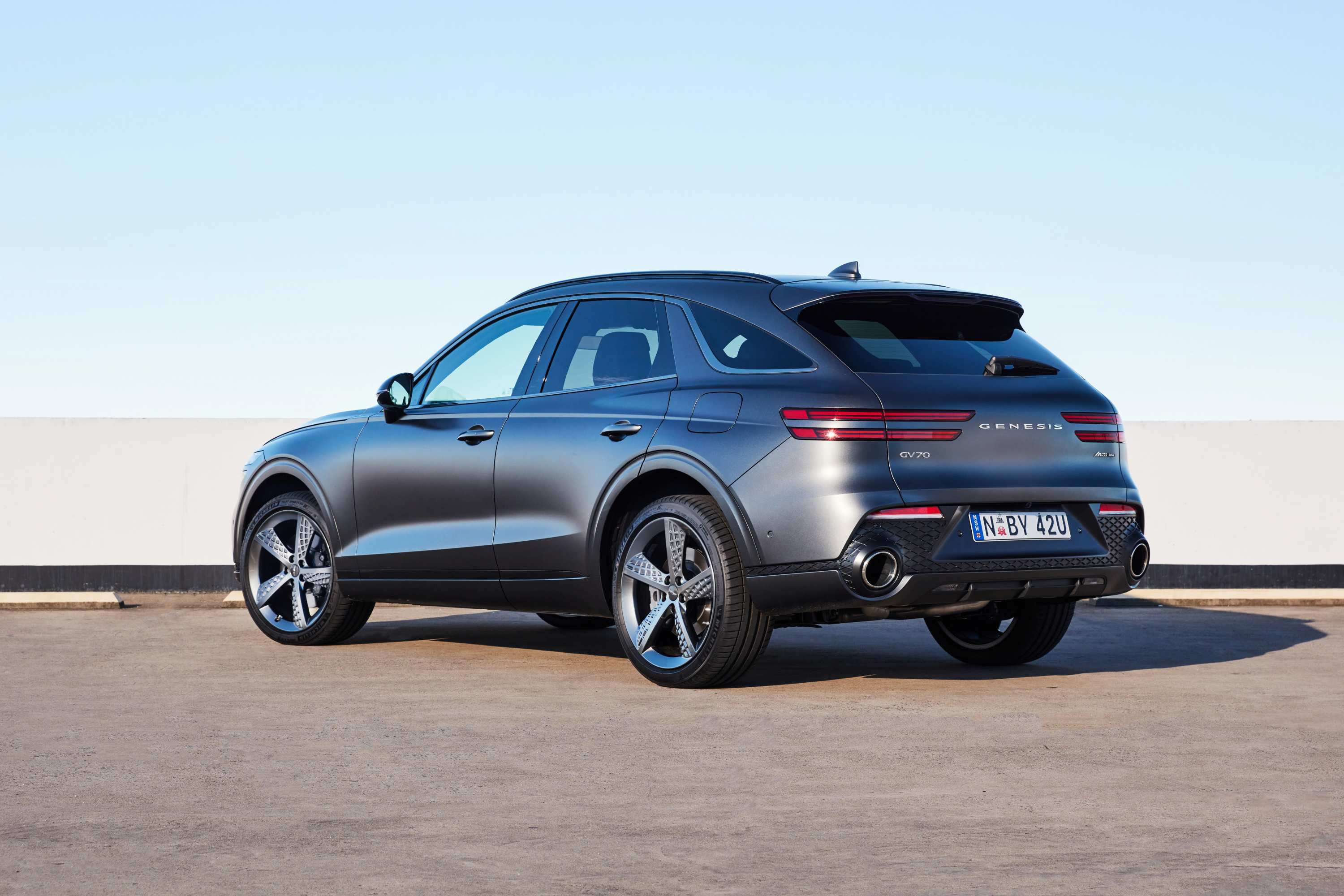 More details to follow when we have a chance to take the GV70 for a full test drive
Genesis GV70 Pricing