For the first time ever, a drone has taken flight around the historic home of Morgan at Pickersleigh Road. The 108-year-old factory – which welcomes around 30,000 visitors each year – is famed for being home to the production of the Morgan Plus Four and Plus Six, and will shortly be the site where the company's all-new three-wheeled model will be produced.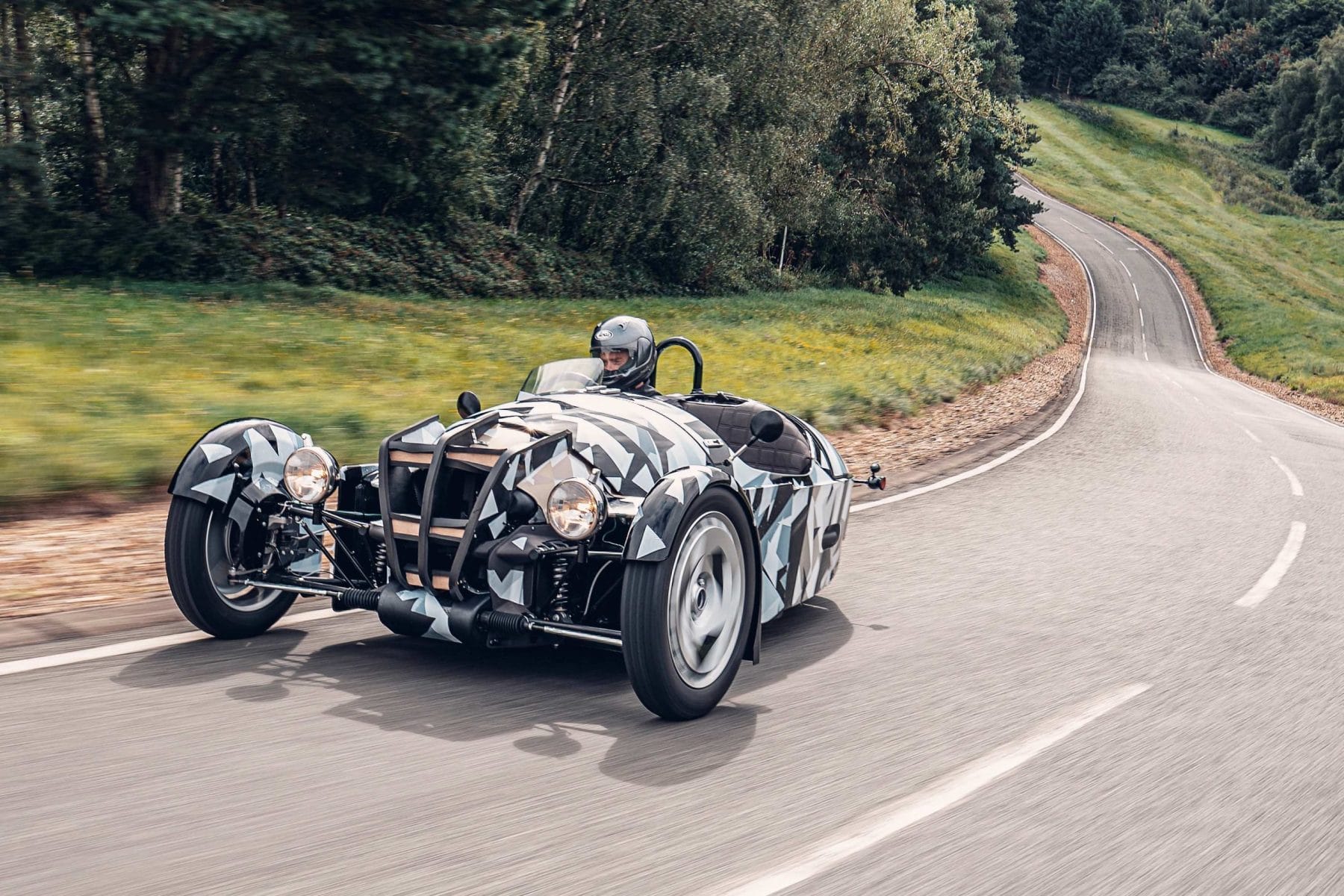 Viewers are transported in a one-take shot of the production line, moving through the Chassis, Assembly, Sheet Metal, Wood, Trim, Final Finish and Paint shops, before finishing in the Pre-Delivery Inspection department. Eagle-eyed viewers will spot a special project or two, watch the video to identify the special project cars for yourself.
Of course, there is no substitute for an in-person visit to the factory. After you've watched the video, you can book a tour at the link HERE.

Pickersleigh Road is the historic home of the Morgan Motor Company for over 100 years. A destination for visitors from around the world, guided tours of the Morgan production line provide an automotive experience like no other.
Immerse yourself in the mix of rare craft skills and latest modern technology that goes into each Morgan sports car. Unlike other factory 'experiences', visitors to Morgan won't peer through viewing galleries, walk through imitation production lines or be shown the outside of factory buildings. A Morgan guided tour is authentic and real. Visitors are guided through every workshop – each one with its own sights, smells and sounds – by an experienced and knowledgeable tour guide.
Guided tours of the Morgan factory last around two hours and run during weekdays, or on selected Saturdays. Morgan welcome around 30,000 visitors per year and pre-booking your tour is advised, particularly during the summer season.
Limited to just 18 visitors per tour, an experienced and knowledgeable tour guide will introduce you to the Morgan brand, explaining the story and heritage of the company, before guiding you through each of the factory workshops, explaining how every Morgan car is hand crafted.
All visitors are issued with a headset to ensure they can hear the tour guide clearly in each workshop.