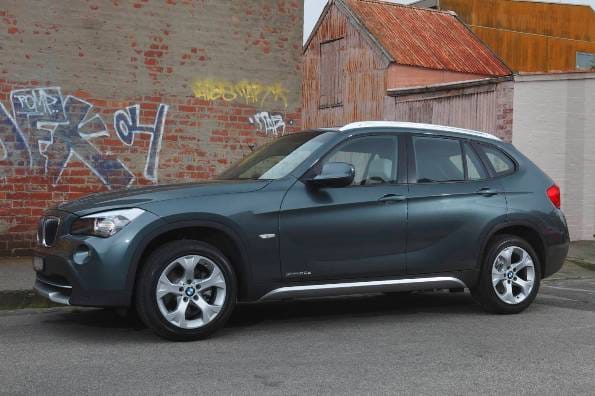 BMW has grown the X1 range with two new petrol power plants, and the option of BMW sDrive (two-wheel, rear-wheel drive).
The new BMW X1 xDrive25i now sits atop of the model line-up, while the BMW sDrive18i provides exceptional value as the new entry price-point model in the range.
The four-cylinder two-litre turbodiesel-powered X1 20d is now also available in two-wheel drive as well as four-wheel drive.
Since launching in Australia in January this year, more than 1300 customers have flocked to the BMW X1 which, until now, has been available only in xDrive, four-wheel drive format.
BMW Group Australia Managing Director, Stavros Yallouridis said today's SAV customers want the choice between two and four-wheel drive.
"Many SAV customers enjoy the ride-height, load space and all-round practicality of a lifestyle vehicle without necessarily wanting all-terrain capabilities," said Mr Yallouridis.
"For these customers, the new sDrive X1 models offer better fuel economy, even better on-road agility and exceptional value for money," he said.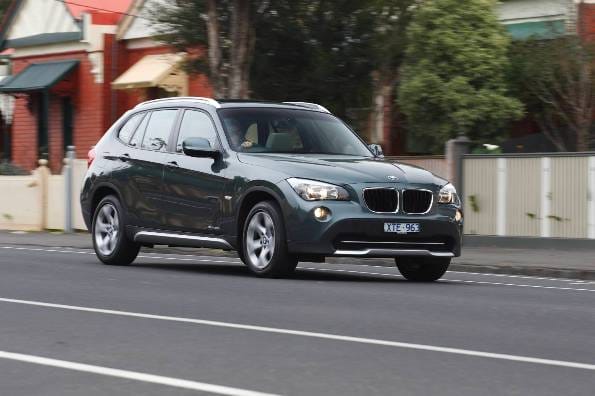 The range-topping BMW X1 xDrive25i sees the introduction of a six-cylinder in-line petrol engine with 3.0-litre displacement and Valvetronic variable valve control. Thanks to fully variable control of the intake valve lift, Valvetronic improves the air supply to the engine which makes for increased output and reduced fuel consumption. The engine revs to 6,100 rpm, with peak torque of 280 Nm available at 2,500 rpm. With output of 160 kW, the BMW X1 xDrive25i sprints from standstill to 100 km/h in 7.9 seconds. Top speed is 205 km/h.
The BMW X1 sDrive18i's four-cylinder petrol engine produces 110 kW and maximum torque of 200 Nm at 3,600 rpm. It accelerates from 0-100km/h in 9.7 seconds. The engine comes with Valvetronic and Double-VANOS. This advanced valve control technology serves a dual purpose: Valvetronic enhances performance and fuel economy, using infinitely variable valve lift control, while Double-VANOS ensures an ideal torque curve over the entire rev range.
The BMW X1 sDrive18i is available with manual transmission as standard and automatic transmission as an option.
The BMW X1 xDrive25i is fitted with a six-speed automatic transmission as standard.
The BMW X1 sDrive20d, boasting a four-cylinder turbo diesel engine, delivers 130 kW of power, 350 Nm of torque and accelerate to 100 km/h in 8.1 seconds. Combined fuel consumption is 5.3 litres/100 km. This is 0.3 seconds quicker than its four-wheel drive stable-mate, the X1 xDrive20d, and is 0.5 litres per 100 kilometres more fuel efficient.
All BMW X1 variants comply with the EU5 emissions standard.
The new BMW X1 features cutting edge fuel saving technologies which reduce emissions whilst retaining high levels of performance. These BMW EfficientDynamics features include Brake Energy Regeneration, optimised aerodynamics and intelligent lightweight construction.
The X1 xDrive20d and sDrive20d with manual transmission come with Auto Start/Stop function and Optimum Shift Indicator.
The new BMW X1 offers ample room for an active lifestyle with three backrest segments that can be individually folded down in a 40:20:40 split formation. The rear seat backrest also features a tilt adjustment from 1 to 31 degrees to either allow a more comfortable seating position or to extend the luggage space. A large, level through-loading facility thanks to the separately folding centre backrest section allows easy transport of long items such as a golf bag or a surfboard.
The maximum towing capacity (braked) and maximum towbar download for the new BMW X1 is 1,400kg and 140kg respectively, which is on the same level as the Subaru Forester.
Pricing* for the new BMW X1 models is as follows:
Model MRLP incl. GST
BMW X1 sDrive18i with manual transmission $43,500
BMW X1 sDrive20d with manual transmission $49,300
BMW X1 xDrive20d with manual transmission $52,700
BMW X1 xDrive25i with automatic transmission $56,800
BMW X1 xDrive23d with automatic transmission $59,280