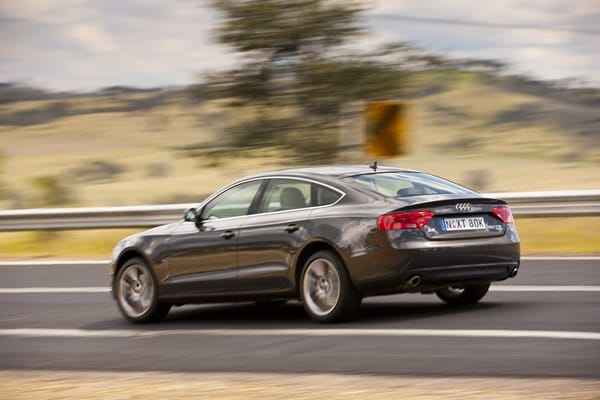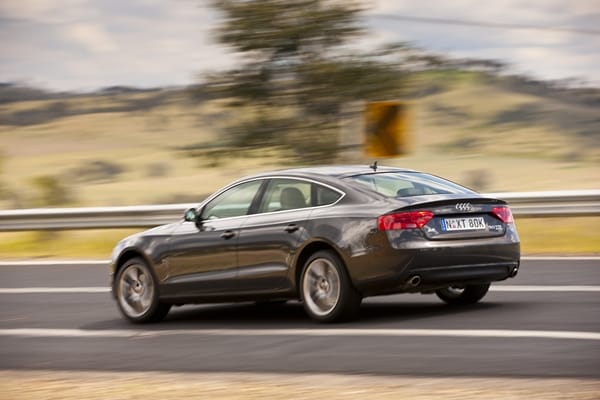 Audi has added further function to the A5 and A7 Sportback's distinctive form by making five-seats standard across the range. Customers also benefit from additional equipment, while the A7 Sportback now boasts more power and torque.
The versatility of five seats is now available to A5 and A7 Sportback customers as standard equipment, with no price increase. Previously unavailable due to ADR development requirements, the feature is now standard on both models as part of the 2013 Model Year.
The six-cylinder A5 Sportback models also benefit from additional equipment as part of the MY13 changes, with a convenient memory function for the driver's seat and fully featured electric mirrors (with heating, memory, auto dimming, folding and dipping for reverse) now standard.
The A7 Sportback models have revised engine outputs as part of the company's continuous commitment to improved efficiency and performance. The 3.0 TFSI petrol gains 8 kW for a new peak power of 228 kW, while the 3.0 TDI diesel gains an additional 80Nm of torque, for a peak of 580 Nm. As part of this increase, the 3.0 TDI now comes standard with an eight-speed tiptronic automatic transmission.
Both A7 Sportback models benefit from a price reduction as of Model Year 2013: the 3.0 TDI has a new MLP* of $135,750, representing a saving of $7,000, while the 3.0 TFSI model has a new MLP* of $143,800, which is a reduction of $3,500. This new pricing structure will allow the forthcoming 3.0 TDI Biturbo model to enter the market in a very strong position when it arrives in February.
* Manufacturer's List Pricing (MLP) does not include dealer delivery and government statutory charges