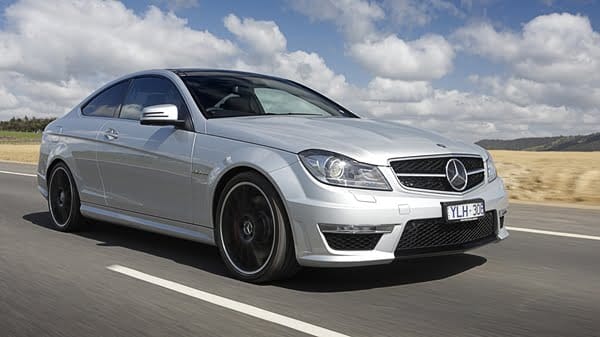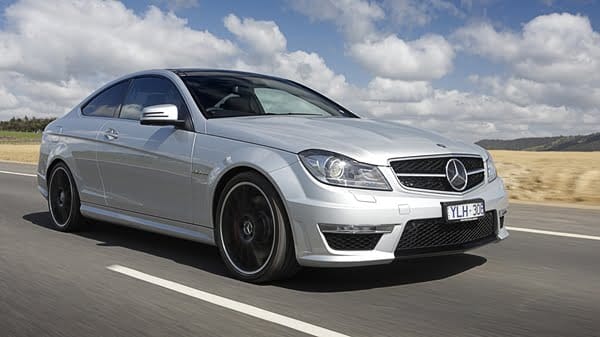 Mercedes-Benz presents the new C 63 AMG Coupé, a stand-alone, high performance car that appeals to all the senses: unmistakable design is teamed up with a high-performance drive system and dynamic handling. The new Coupé rounds off the successful C-Class AMG model range, which includes the classic Saloon as well as the practical Estate models. The C 63 AMG Coupé also enhances the AMG family of Coupés: in addition to the CLS 63 AMG and the CL 63 AMG, Mercedes-AMG GmbH is now able to offer another dream car featuring a high-performance eightcylinder engine. The market launch commences in October 2011.
The AMG 6.3-litre V8 engine in the C 63 AMG Coupé has a maximum output of 336 kW and peak torque of 600 Nm, delivering powerful traction and firstclass performance figures: the Coupé accelerates from 0 to 100 km/h in 4.4 seconds and the top speed is 250 km/h (electronically limited).
The new Coupé variant benefits from all the technology updates that have served the C 63 AMG Saloon and Estate models so well. Fuel consumption is reduced through the AMG SPEEDSHIFT MCT 7-speed sports transmission with its "Controlled Efficiency" mode as standard and a new power steering pump: overall combined consumption figures for the C 63 AMG Coupé are 12.1 l/100 km.
AMG Performance package for a maximum output of 358 kW
This fuel consumption figure also applies to the performance version generating 358 kW, courtesy of the AMG Performance package. Available as an option, this package improves acceleration from 0 to 100 km/h to 4.3 seconds, with technology transferred from the SLS AMG responsible for the 22 kW increase in output. The forged pistons, connecting rods and lightweight crankshaft adopted from the gull-wing model's high-tech drive system save three kilograms in weight. This reduces inertia and enhances the agility and responsiveness of the high-revving, eight-cylinder naturally-aspirated engine.Visually, the AMG Performance package can be identified by the variable intake manifold in titanium grey under the bonnet, the AMG high-performance braking system with composite front discs and red painted brake callipers all round, the carbon-fibre spoiler lip on the boot lid and the AMG Performance steering wheel in nappa leather with an Alcantara® grip area.
The market launch of the new C 63 AMG coupé starts in October 2011.
C 63 AMG – Manufacturers List Pricing (MLP)
C 63 AMG Saloon: $152,800
C 63 AMG Coupé: $154,800
C 63 AMG Estate: $154,800
AMG Performance package: $14,900