Kia Sportage – Kia's all new Sportage has raised the bar, and the segment will struggle to catch it. Our day out in the GT-Line covered varied surfaces, showing the Sportage to be comfortable, competent, and excellent value.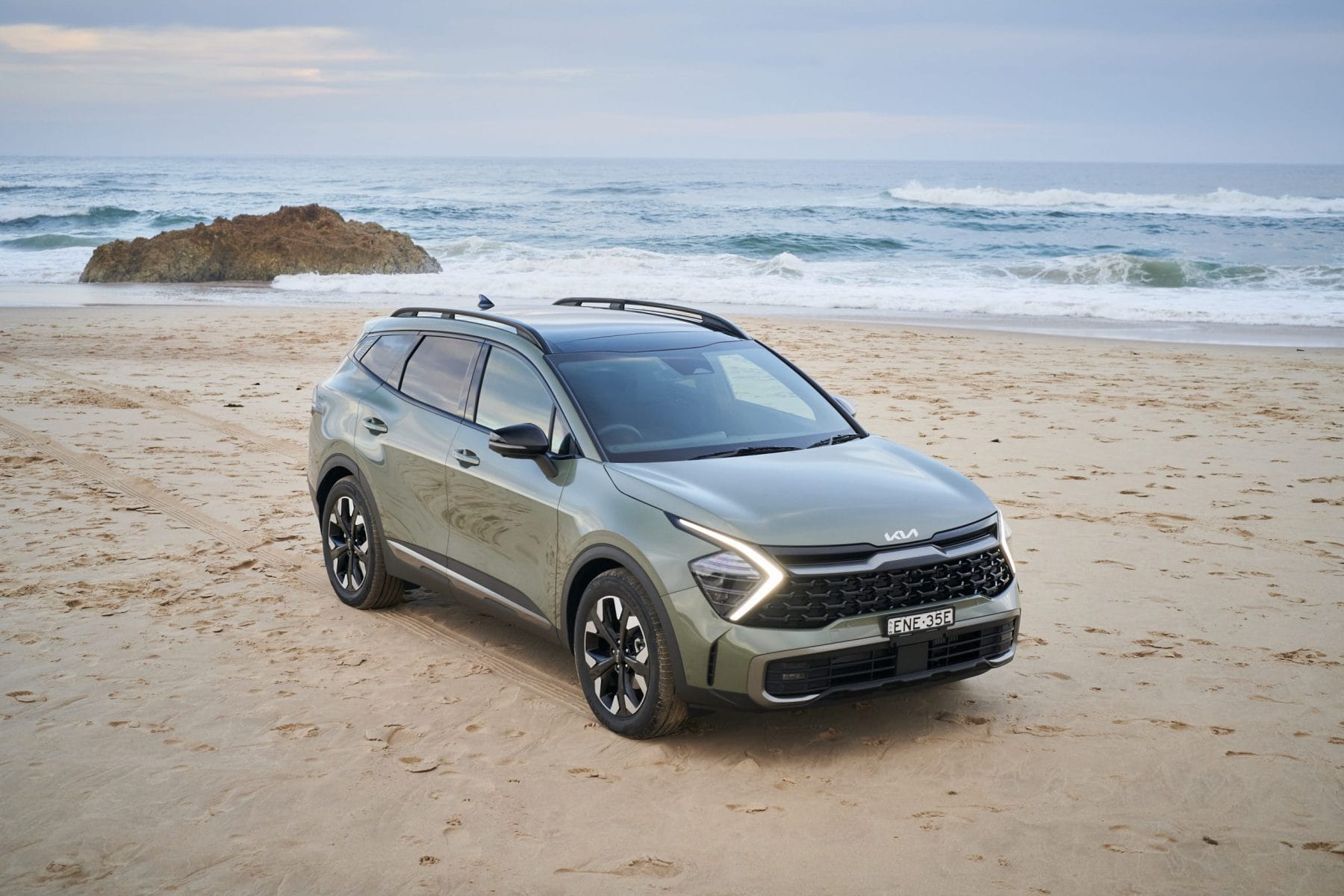 Like all car makers, KIA has delivery delays with shortages in superconductors, so numbers of Sportage over the coming months won't really reflect the demand.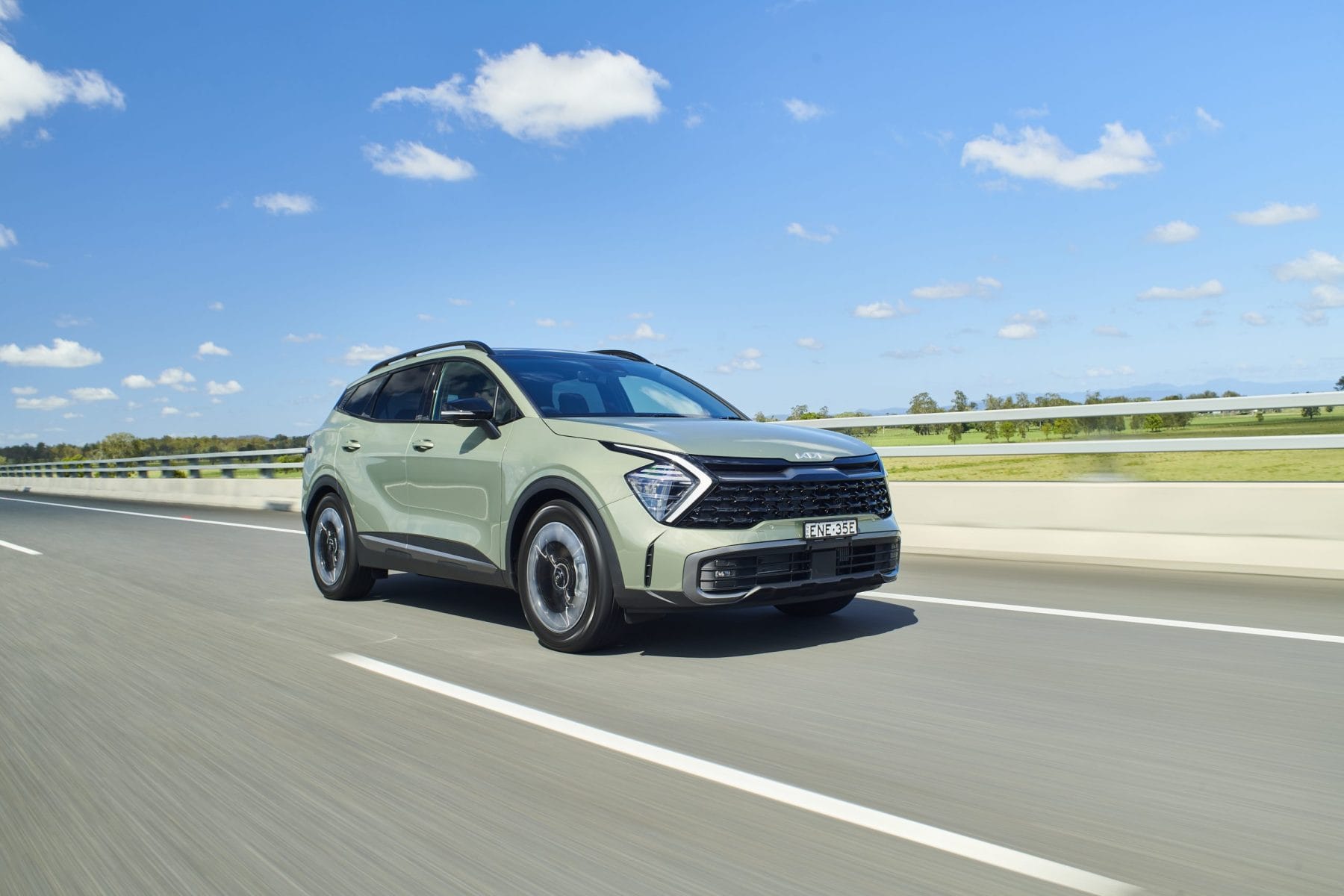 Sportage Models:
There are 4 models: S, SX, SX+ and GT-Line
There are 3 engines, 3 transmissions in either front wheel drive, or all wheel drive.
GT-Line 1.6 turbo petrol is the sweet spot, and although it is AWD, lacks the terrain modes of the GT-Line diesel.
Its DCT automatic has 7 speeds, with the diesel getting an 8 speed conventional torque converter style automatic.
Sportage Looks:
Sportage styling is out there, with a carved and shaped front end, and the up-swept rump, compliment the coupe-style silhouette. The deep sweeps of style make Sportage look much smaller than it actually is.
KIA is going after Toyota's RAV4. As much as I like RAV4, it can't touch Sportage for fit and finish, and above all, warranty, but more about that later.
GT-Line has 19" wheels, which doesn't seem to have adversely affected the ride.
LED lights have been used liberally, as have lashings of inky black trim.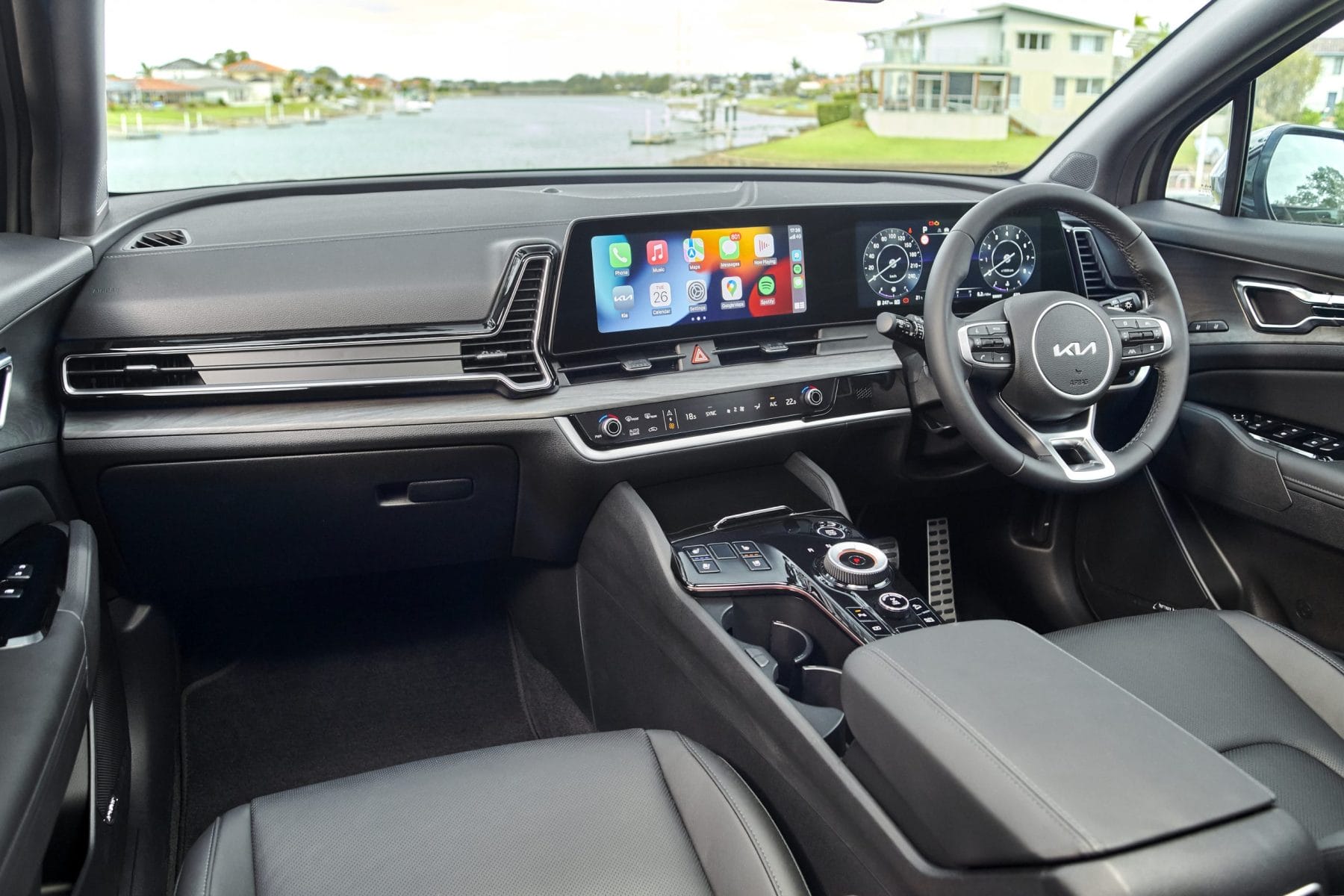 Inside The Cabin:
If the outside is aggressive, the interior is its antithesis.
Clever smart entry and starting negates the need to fumble for keys unless using remote parking. The large curved black screen consists of two 12.3". Climate controls sit on a dual-purpose touch screen below the main array, which can switch function to infotainment then back again. That is just genius, there is no other word for it.
The leather seating has power controls at the front, with large coat hooks on the back of the headrests.
The cabin has simulated open-pore wood trim, touches of metal, and soft touch surfacing.  There is no hint of Sportage being built to a price, with plastics of good quality throughout.
The centre console has a circular gear selector, controls for seat heating and cooling, auto brake hold, parking brake, and drive modes. The diesel also combines terrain controls within the drive mode selector.
The rear seats have more space than a RAV4, and despite being slightly lower, than the RAV4, has exactly the same headroom. You could hold small dance party back up in there! One final dagger in the heart of Toyota, is Sportage's larger cargo hold and full size alloy spare wheel.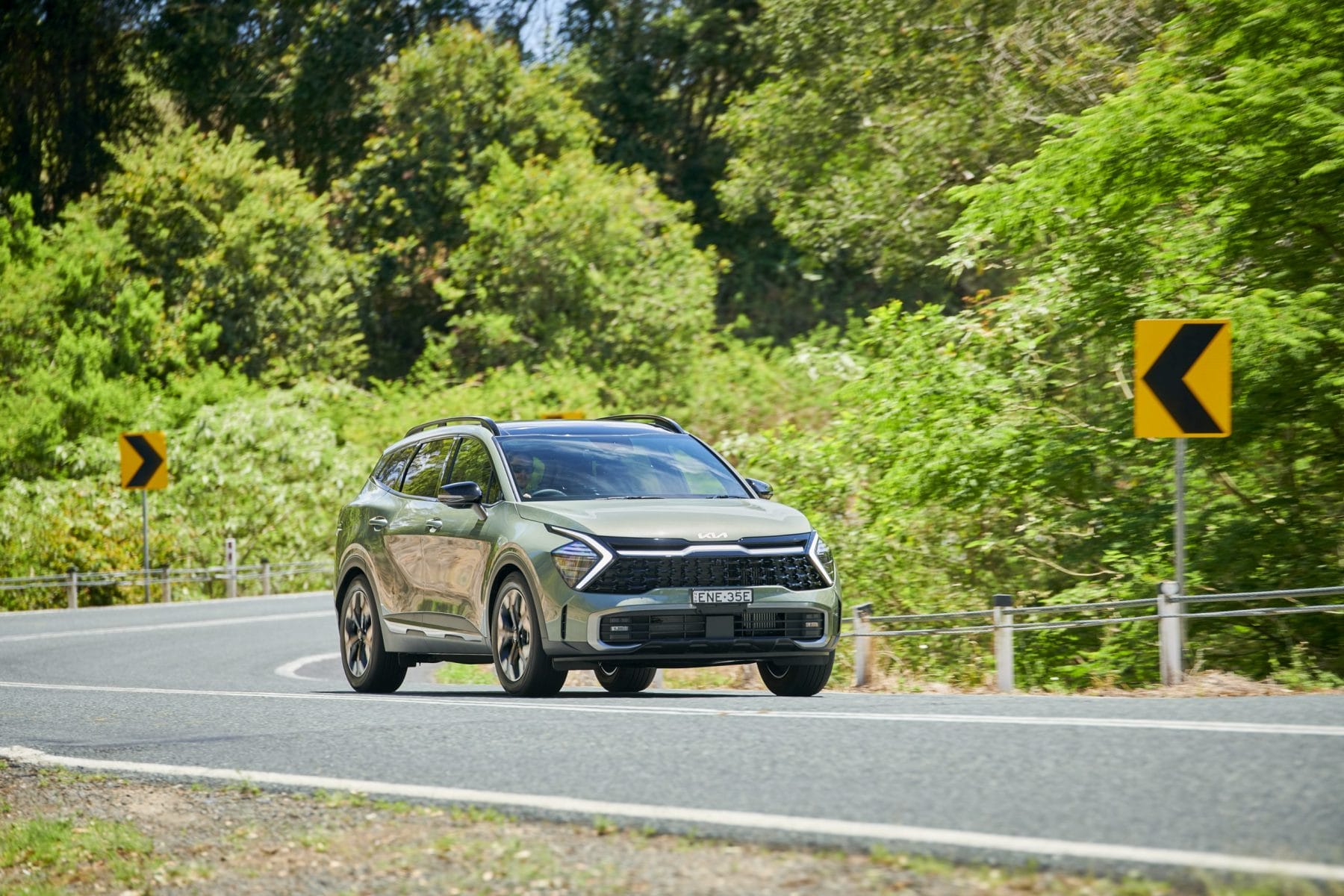 Driving the Sportage
Handling has been tuned by Graham Gambold, using the very same roads we drove today.
The cabin is quiet and calm, punctuated by the occasional bump from down below. Course chip tarmac made a bit of a rumble, as is the case with most cars.
Steering is light until you switch to sport mode, but, there is no custom mode. Suspension is MacPherson Strut/Multi Link, with dampers specified by Graham, after much testing.
Power from both petrol and diesel engines is oodles. Most people won't even notice the difference between the 8speed automatic, and 7speed DCT, but the 8 speed automatic feels a little smoother.
A quick twist of the knob sets the drive modes to Sport, for added fun.
The top-down camera view which makes parking easy, and there is a remote parking option which we did not test.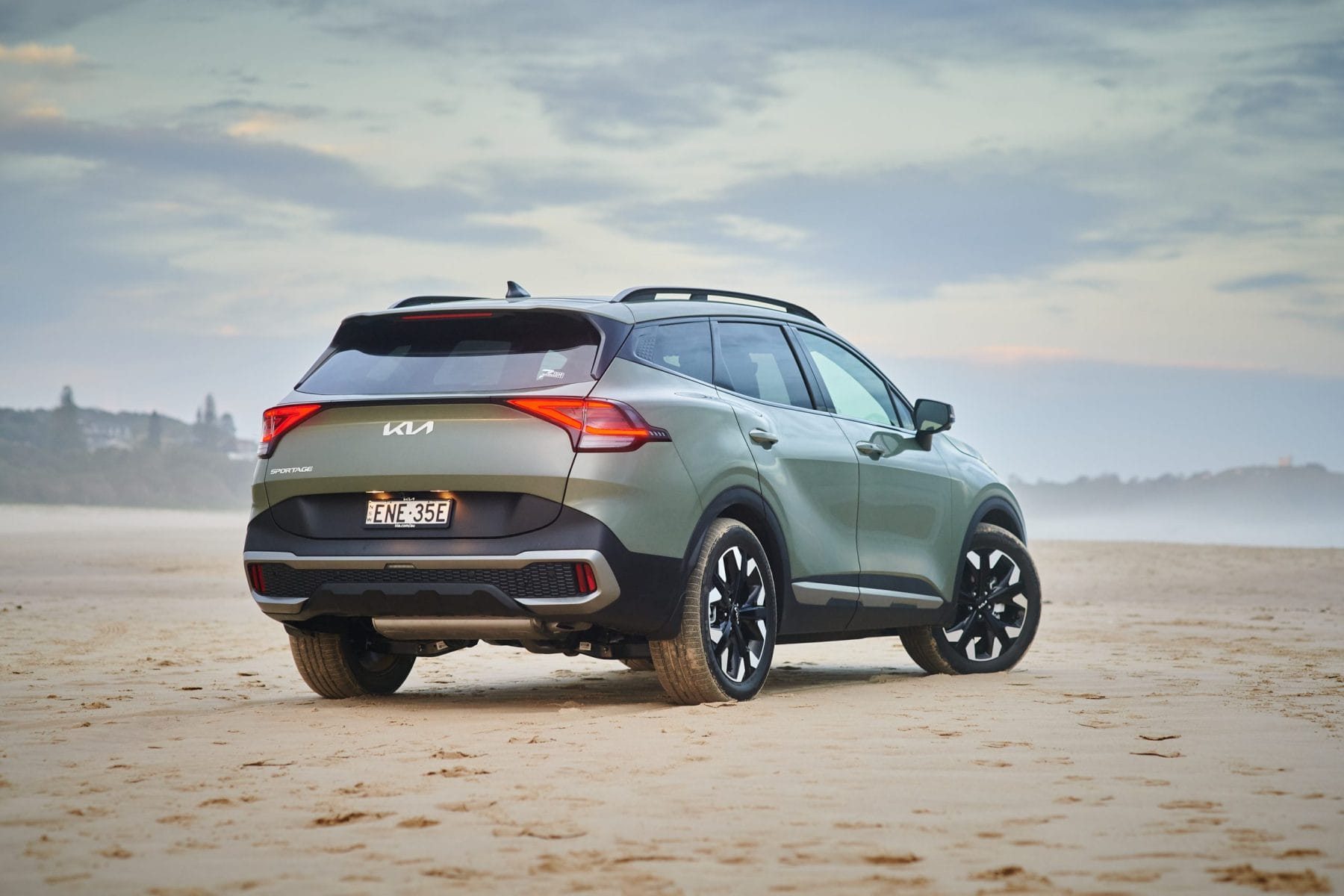 Conclusion:
Sportage is a delight on the road. It is suited to all conditions, with light off-roading an option for diesels buyers.
The new colour options are worth a look, but there is no electric option as yet.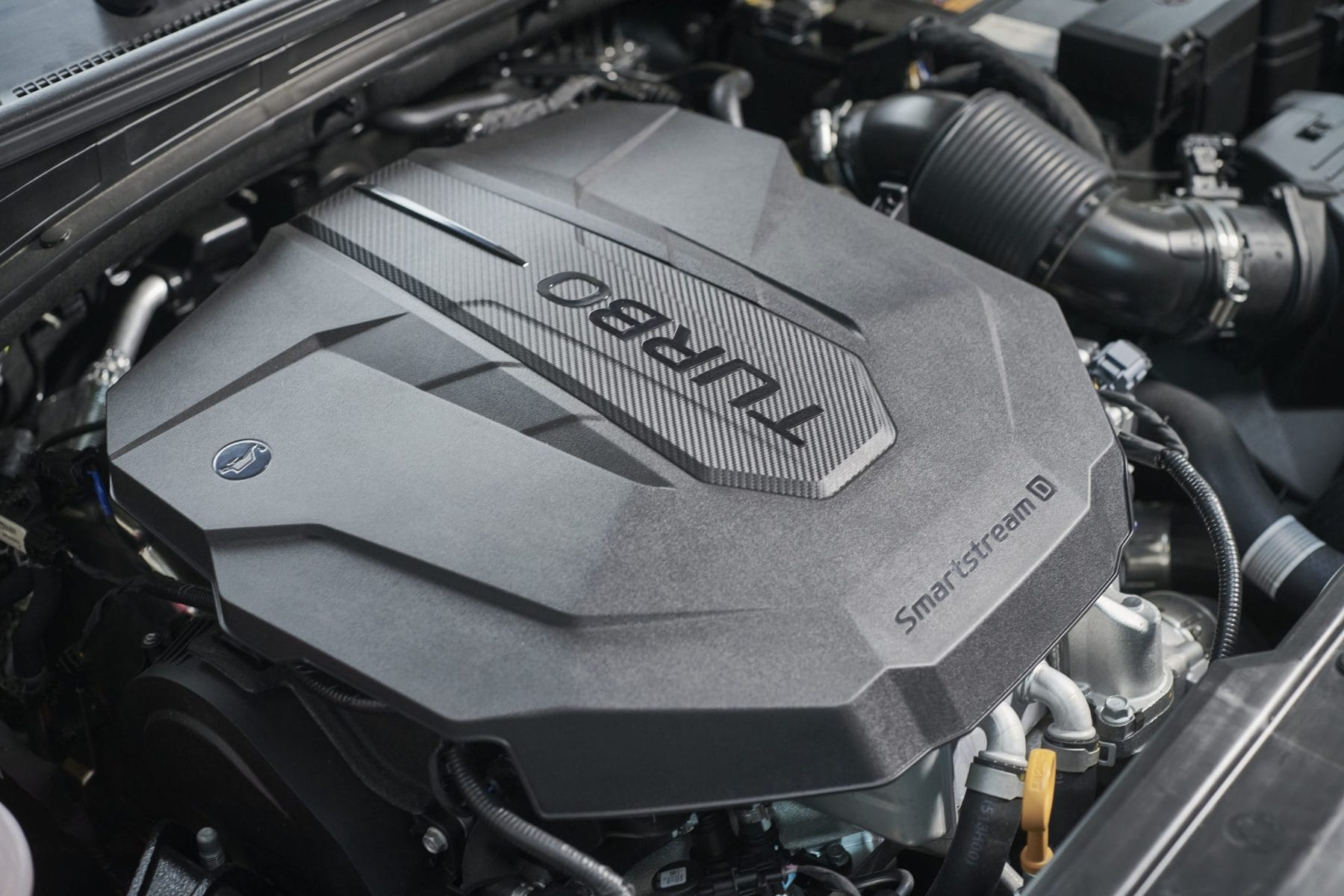 Engine Choices:
2.0-litre MPI 115kW/192 Nm
2.0-litre diesel 137kW / 416Nm
1.6-litre T-GDI 132kW / 265Nm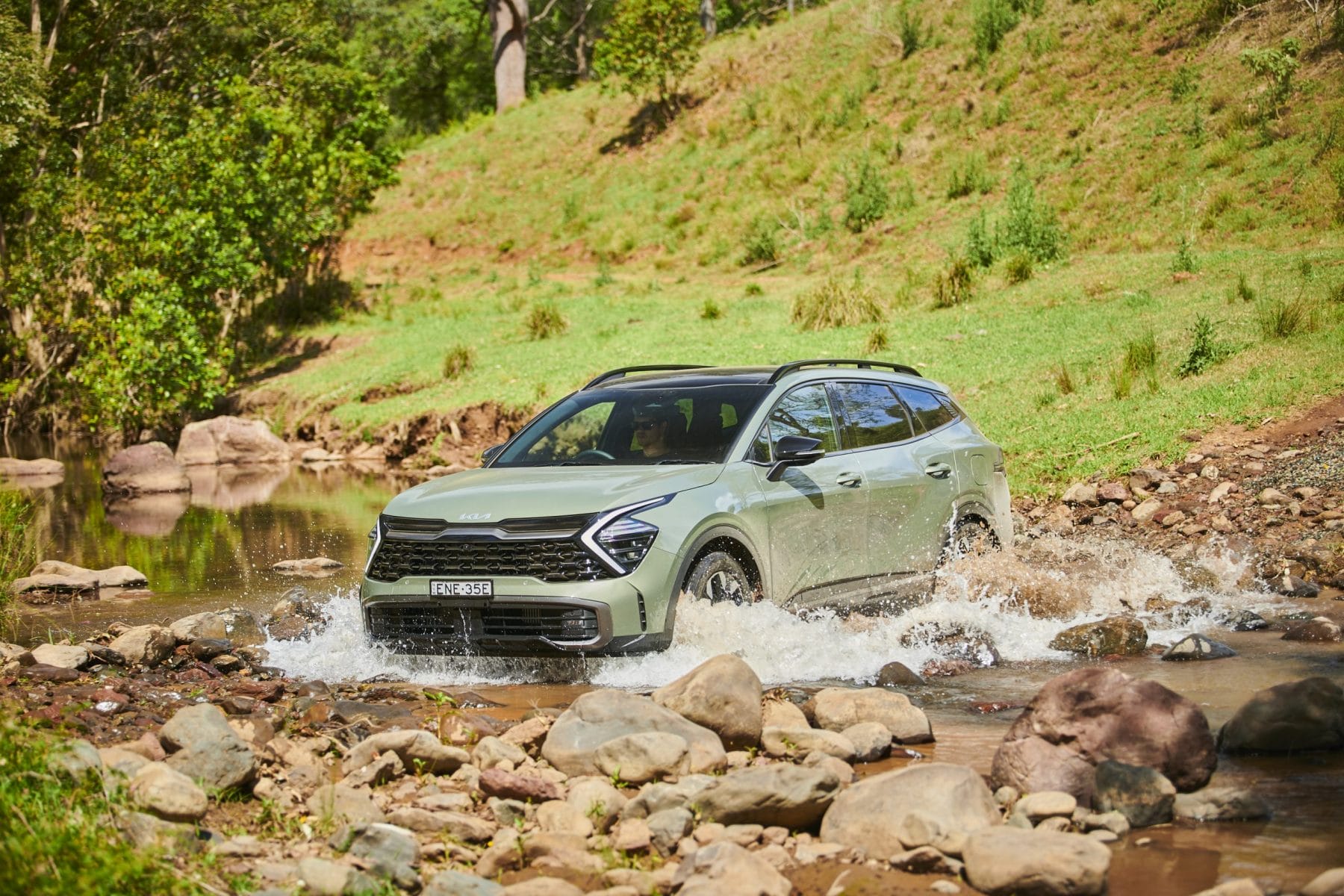 Sportage Pricing: 
Fuel Type
Powertrain
Transmission
Trim
RRP
D/A
Petrol
2.0MPI FWD
6MT
S
$32,445
$34,690
SX
$35,000
$37,490
6AT
S
$34,445
$35,690
SX
$37,000
$38,490
SX+
$41,500
$44,490
1.6T-GDI AWD
7DCT
SX+
$43,500
$46,990
GT-Line
$49,370
$51,990
Diesel
2.0 CRDI AWD
8AT
S
$39,845
$42,690
SX
$42,400
$45,490
SX+
$46,900
$49,990
GT-Line
$52,370
$54,990