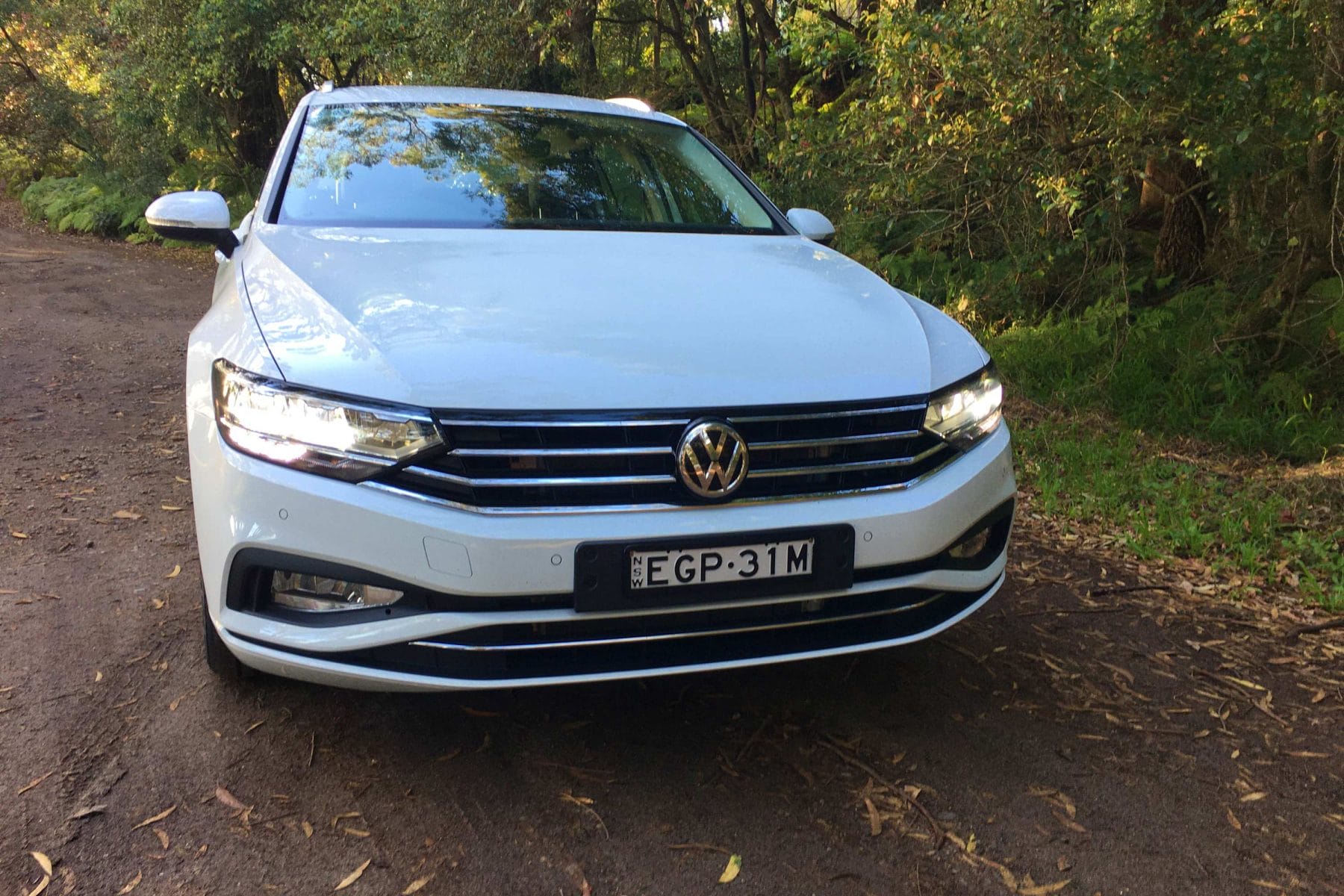 VW Passat Wagon is one of those cars that is much underrated.
With stylish design incorporating LED headlight and fog lights all blending seamlessly into the front grill. It has a bold and striking appearance.
The all black interior contrasts nicely with the white exterior. The driver's seat is excellent. Very comfortable and has multiple electronic adjustments and 3 memory positions. Additional lumbar support and seat heating is appreciated by my aging back.
The boot is cavernous and is one of the definite advantages of a wagon over most SUVs.
Powered by a 2.0L, 4 cylinder TSI engine with 140kW of power and 320 Nm of torque the Passat drives the front wheels through a seven speed DSG. Economy is around 7.0L/100 in real driving conditions.
The key to the Passat is the low torque delivery which means that everyday driving is relaxed and linear. You tend to simply cruise around and the mid-range acceleration works well on the freeway.
Passat is a great alternative to the growing SUV models and Its also a bargain at around $48,500 plus the usual costs.
Im Rob Fraser
Motoring Minutes are heard around Australia every day on over 50 radio channels through the Torque Radio network. Motoring Minutes have an average daily audience of over 150,000 listeners. Motoring Minutes are also broadcast as part of Overdrive Radio Program, which is broadcast through the Community Radio Network across Australia and has a weekly audience of over 450,000.