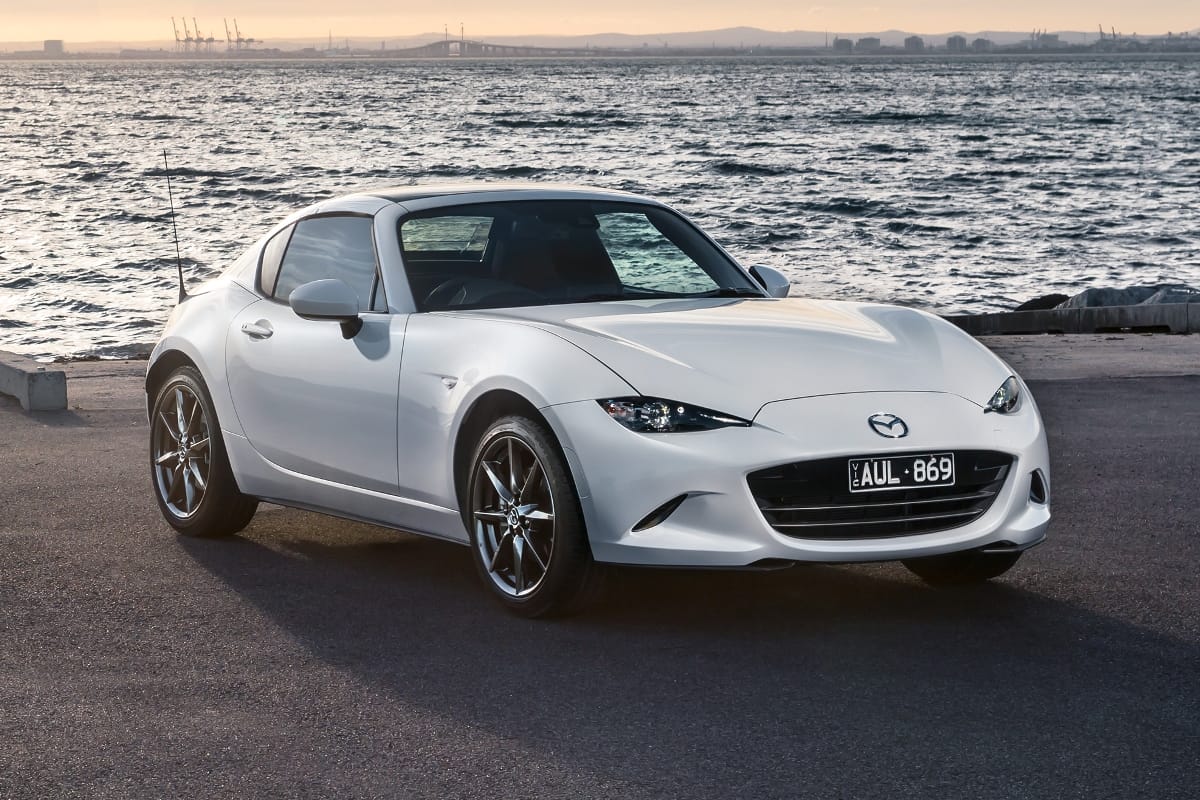 Mazda MX-5 transports you back to the 60's British sports cars with their raspy engine notes, rear wheel drive, and a willing free-spinning engine.
Sure, we now have nifty gadgets like power steering, power windows, and air conditioning, but with a roof down you are directly connected to the environment.
Both engines have had a tweak. The 1.5L accounts for only 5% of MX5 sales, and has had an accordingly small power increase of just 1kw and 2Nm, to 97kw @ 7,000rpm and 152Nm @ 4,500rpm. The 2.0L received much more love.

Power is up a huge 27kw to 135kw @ 7,000 with torque of 205Nm @ 4,500rpm. Maximum engine speed increases from 6,500 to 7,500rpm before the rev limiter starts to spoil your fun. A new fly wheel has changed the engine sound too. The old drone got a trifle wearing on the nerves after a few hours.
There is a choice of a 6 speed manual or 6 speed automatic. Give the auto a miss though. Get involved in your drive. Steering and ride got a once over earlier in the year and remain sharp and precise.
Our drive in and around the Gold Coast was how this little drop top was meant to be used. My preference is for the soft top. MX5 enthusiasts double down on the soft top obsession by also preferring the 1.5L 4 cylinder. We only drove the 2.0L versions, and this is my favourite of the two.