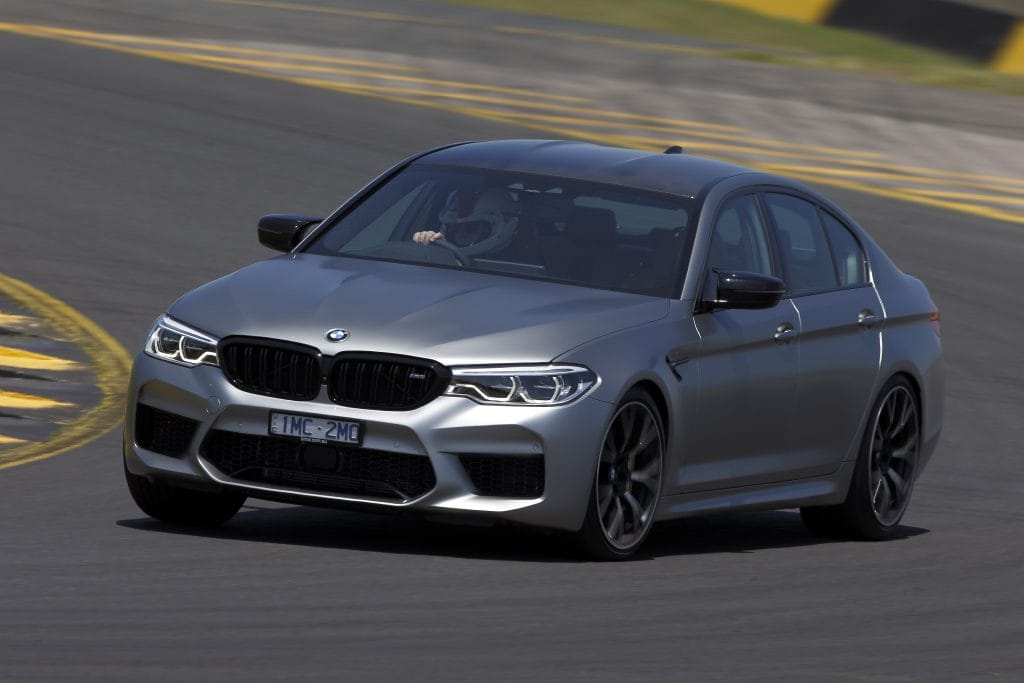 BMW has just launched the M5 Competition, which is the premium standalone sports model of the 5 series.
Subtle styling with supercar performance all wrapped up in a family car is the essence of the latest M5. The highly specked Australian version tempts buyers with a level of luxury and comfort similar to the 7 series.
However underneath the slightly muscular exterior beats a thumping 4.4-litre V8 that produces 460kW of power and an amazing 750Nm of torque from as low as 1800rpm. This will rocket the M5 Competition from 0-100kmh in just 3.3 seconds.
On the launch I had the opportunity to test the M5 Competition at Eastern Creek raceway and the result is that if I had a cool $230,000 to spare I would be lining up to place my order.
I loved the fact that you can drive around all day in traffic without fuss, yet access phenomenal performance, ride and handling with the slightest push of the accelerator. If that isn't enough there are performance and luxury options to individualise your chariot.