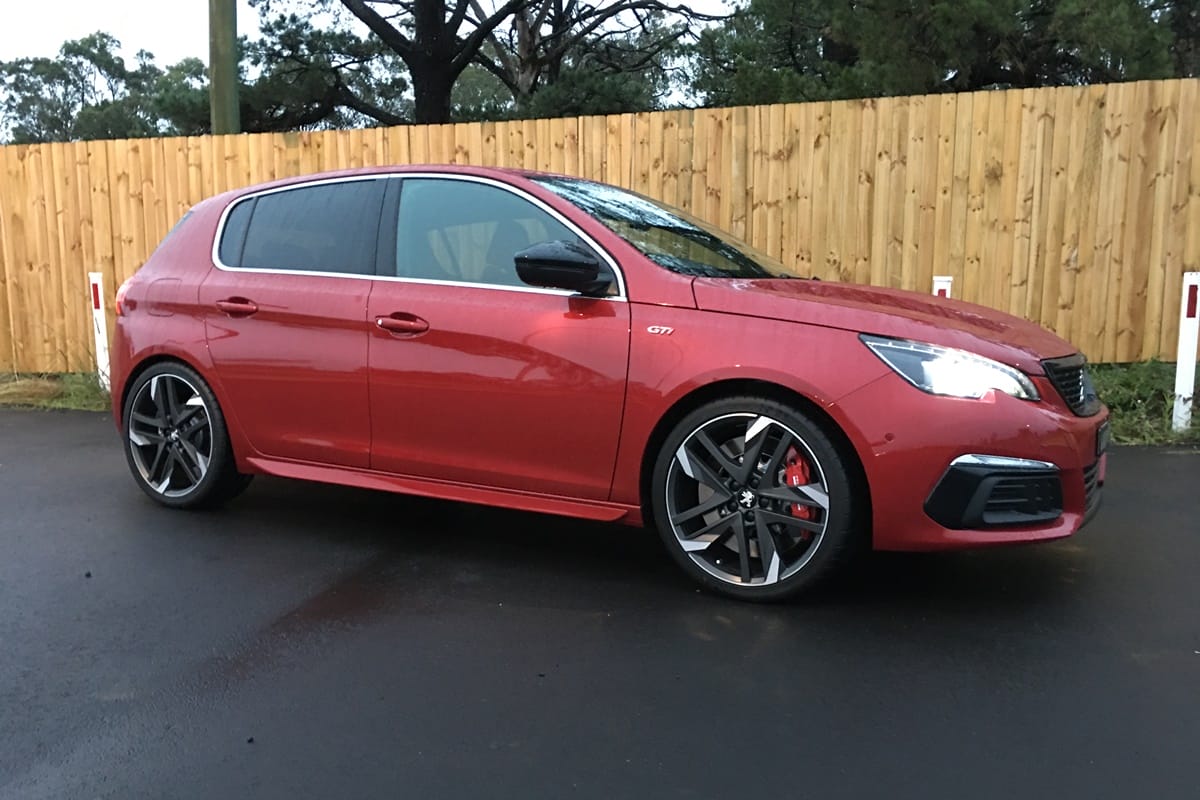 Peugeot 308 GTi 270 carries on a tradition of small sport hatches that goes back years. 308 GTi 270 pairs the award-winning Peugeot Sport 200kw/330Nm 1.6L turbo 4 cylinder to a slick 6 speed manual.
There is no automatic tranny here. If you don't like to shift 'em yourself, move on.
At 125kw per litre, Peugeot says this is the highest output in the segment. Move over Golf.
Much of the tech driving the 308 GTi is hidden from view.
The forged aluminium pistons have strengthened segments and connecting rods that are cooled from below by a double oil spray system. Bearings have been polymer enhanced and to finish it off, strengthened bolts.
Only an engineer knows what that all means, but it sounds fast, right? i-Cockpit is claimed to be a kind of head-up display. It isn't, it just isn't At first, looking over the top of a tiny steering wheel feels completely wrong. If you allow yourself, it quickly becomes second nature.
There is no doubt in my mind that a proper heads-up display projected on the windscreen absolutely has to happen. There is no reason why it can't have both. A quick look at the upcoming 508 shows that Peugeot is continuing the setup from the 5008/3008 with the 3rd generation i-Cockpit.
There is no rev matching as seen in Honda's Type R and others. If there was, 308 GTi would be near perfect. None the less, gears and clutch work well together and are incredibly easy to use.

Peugeot steering is great as it is, but that fettled by Peugeot Sport is a thing to behold. It is sharp without being alarming. Calibration of the electric assistance gives the right balance between "feel" and useability.
It is predictable. Once in Sport Mode, a raspy note around back (fake, but who cares) heralds a sense of anticipation. Everything tightens and gets urgent. Steering and throttle go a all mental. Traction control is best left on, and that's all I'll say on the matter.