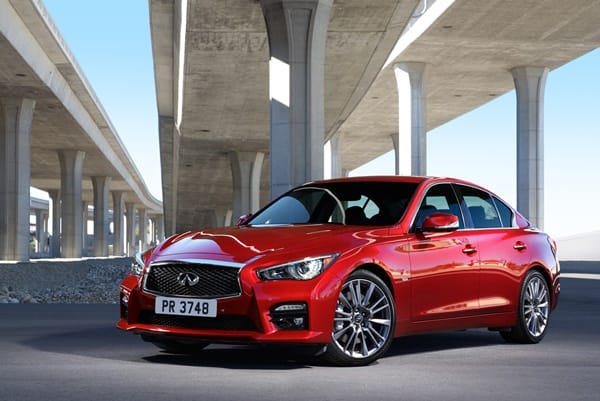 The new 2016 Infiniti Q50 sports sedan is being launched with a number of performance and dynamic upgrades that deliver a more empowering and rewarding drive experience. The comprehensive updates include nextgeneration ride and handling technologies and all new advanced turbocharged V6 powertrains.
Making its debut on an Infiniti is the company's second-generation Direct Adaptive Steering, comprehensively modified from the ground-breaking firstgeneration system. Infiniti has enhanced the Direct Adaptive Steering after gathering customer feedback from around the world and completing more than one million kilometres of real-world testing. The standard steering mode now offers advanced levels of steering feel and feedback – more akin to that of a conventional steering system. In addition, the upgraded system offers even more options to personalise and tailor the steering system's levels of response and feel to suit their own preferences.
The new Q50 also features Infiniti's Dynamic Digital Suspension (DDS) for the first time, which gives the new sports sedan an optimal blend of ride comfort and class-leading response and agility. For those drivers looking for a blend of dynamic settings tailored to their own particular requirements and tastes, the Q50's Drive Mode Selector (DMS) can be augmented with 'Personal' mode, which permits a bespoke mix of engine, suspension and steering characteristics.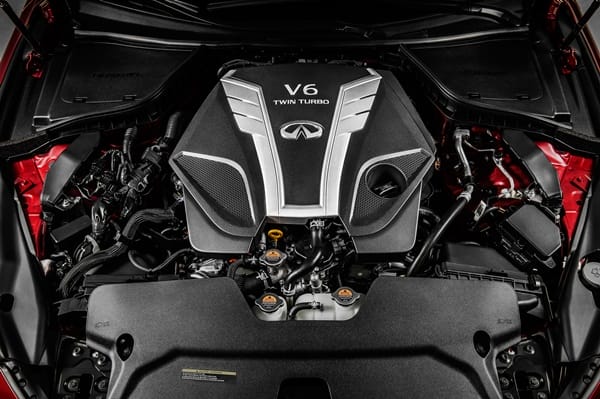 Five powertrain options are offered with the Infiniti Q50, and for the 2016 model these include an advanced, all-new 3.0-litre V6 twin-turbo petrol engine with direct injection. This new 'VR30' engine is available in two states of tune: 224kW (300hp) or 298kW (400hp) – both developed to provide an ideal mix of drivability, efficiency and performance.
Also available on the Q50 is a 2.0 litre four-cylinder turbocharged unit producing 155kW and 350Nm, and a hybrid powertrain which combines a 3.5-litre V6 and a compact laminated lithium-ion battery with an innovative one-motor, two-clutch control.
The new Q50 will also be available with the 2.2-litre direct-injection four-cylinder turbo-diesel engine producing 125kW and 400Nm.
The Q50 was developed from the outset to showcase Infiniti's daring design, dynamic performance and class-leading technologies within the sports sedan segment. Now in its third year, Q50 global sales between January and October 2015 reached almost 50,000 models – representing a 65% increase compared to the same period in 2014.