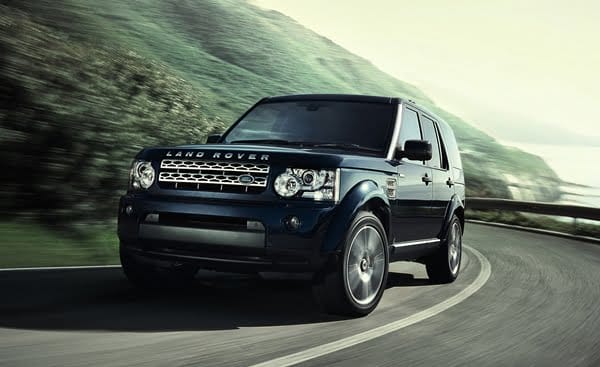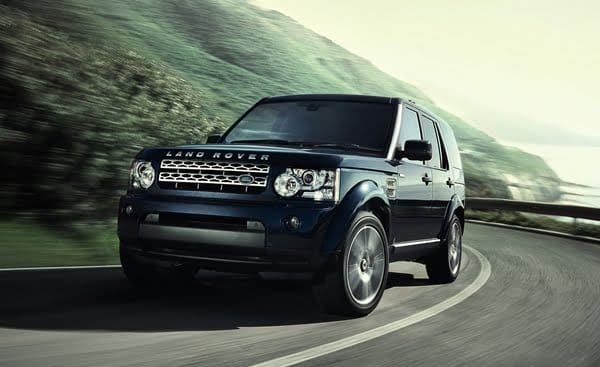 The 2012 Land Rover Discovery 4 is coming. Australia will continue to receive the existing and outstanding 2.7 TDV6 and the 180kW version of the SDV6 3.0, plus the powerful 5.0 V8 all equipped with the ultra-refined 6-speed automatic transmission with command shift.
Discovery 4's design and equipment levels have been given a makeover at 12MY. There are two new alloy wheel designs, two new option packs and improved audio and navigation systems based on the latest MOST Gen 2.1 electrical architecture. The entry-level audio system has now been upgraded with a colour screen replacing the previous black and white unit and standard with Bluetooth, and available with USB/iPod connectivity. Also for the first time, the audio system is available with a non-navigation touch-screen. The new GEN 2.1 provides enhancements to the Premium Harmon Kardon LOGIC 7 system with an astonishing 825W of power through a 17-speaker system whilst the new 'Say What You See' voice command on premium systems allows the driver to use spoken shortcut commands.
Two new option packs
Two new option packs are available to customers for 2012 – the Technology Pack, HSE Luxury Pack and the Vision Assist Pack.
The Technology Pack includes Premium Navigation incorporating 4x4i off-road navigation, as well as 'Say What You See' voice activation and Parking Aids for the front and rear with rear view cameras.
The Vision Assist Pack has Xenon Adaptive Front Headlamps including Cornering Lamps, Automatic Headlamps with High Beam Assist and the Surround Camera System including Approach Lamps, Tow Assist and Tow Hitch Assist.
Detail and design improvements for 2012
For 2012, crisp new steering column stalks with chrome bezels provide clearer symbols and a new premium pebble-like design to the smart key makes it both more attractive and easier to carry. Externally a new 19" alloy wheel comes as standard on the HSE, the 11MY HSE wheel is applied to the SDV6 SE derivative whilst a Gloss Black 20" 5 split-spoke wheel design and extended Satin Black roof rails are available as customer options across the range.
Audio, Navigation and Rear Seat Entertainment move up to another level
Discovery 4 audio systems have been rationalised and improved for 2012 and the electrical architecture upgraded to the latest MOST Gen 2.1. A new, entry level 8-speaker system with colour display replaces the previous system with black and white display. The entry level system also has Bluetooth and USB/iPod connectivity. The Hi-ICE Harman Kardon System has been upgraded from 9-speakers to 11-speakers and the output boosted from 240W to a substantial 380W. The Premium Harman Kardon LOGIC 7 system has seen the most dramatic improvement, from 14 to 17 speakers and an almost unbelievable increase in output power from 480W to a staggering 825W.
The higher end touch-screen audio systems were previously available only in conjunction with a navigation system but are now available independently. Navigation is available in two levels – Base and Premium, with the latter enhanced with voice activation. Touch screens have been revised with a new, contemporary style and a 'Virtual CD Autochanger' on models equipped with hard-disc navigation allows storage of up to 10 albums in uncompressed format on the same hard drive. 'Say What You See' voice activation gets over the problem of memorising commands and prompts the driver by displaying commands in a step-by-step format on the screen. Voice commands can be run together as shortcuts and the system is activated by the Push-to-Talk (PTT) button on the steering wheel.
Rear Seat Entertainment (RSE) is now equipped with a single slot DVD drive in the audio head unit so the disc can be conveniently loaded from inside the cabin. This new system replaces the previous six DVD Changer accessed through the luggage compartment. The rear seat audio system is operated by new powerful wireless technology called WhiteFireTM via cordless headphones, and can also be controlled by remote control. The system supports connectivity with games consoles and video playback of MP4 files stored on USB.
The phonebook capacity for the Discovery 4 has increased significantly for 2012 from 700 entries to several thousand, whilst the TFT Message Centre interface has been redesigned to display audio, phone and navigational information.
Land Rover Homelink takes the hassle out of homecoming
Returning home is just that little bit easier for owners with remote opening gates or garage doors. The Homelink option is packaged with High Beam Assist and can learn the frequencies of most transmitters used to operate automated garage doors and gates. The press of a button is all it takes to operate.
Deliveries will commence from November this year. Pricing will be announced closer to launch.