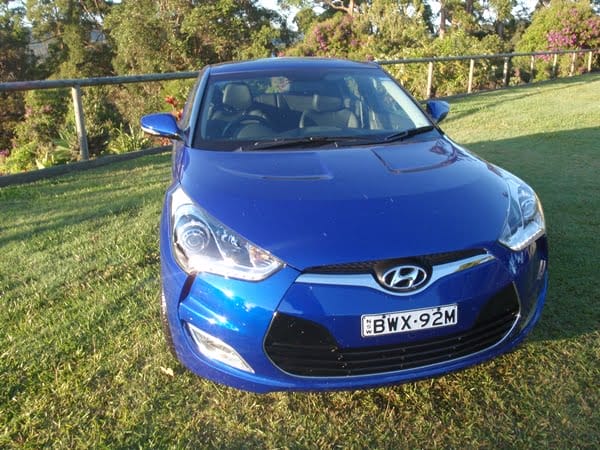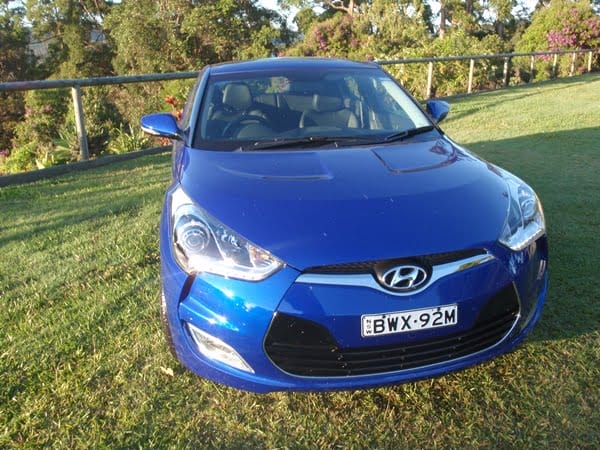 The Hyundai Veloster . First impressions were ,,,Great looking sports car… Wow ..Although it prefers to be known as a Coupe . I'm confident in saying that this vehicle is aimed at the younger market and I can see why it would appeal to them (Gen Ys I'm thinking of) . Price is right, Its low…. yes the price and its profile. Its shaped like a two door sports but has room for 4 and an extra door, which by the way is an excellent design to this vehicle, it makes sure that you get out of the vehicle on the kerb side not the road side .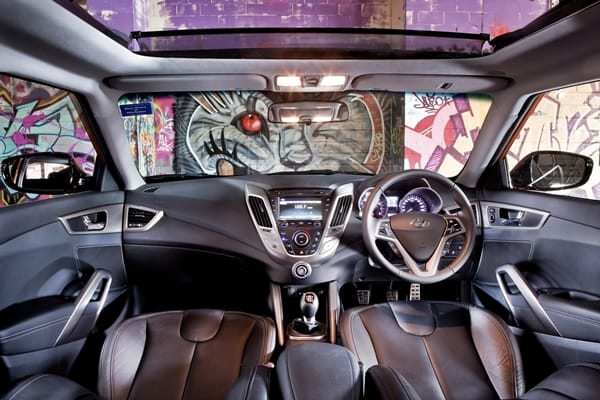 The Veloster we drove was an incredibly vibrant blue colour known as Blue Ocean, It has the wonderful LEDs for daytime driving headlights or as others call it daytime running lamps(if you can run with these guys your doing well ) , a smart key with 'proximity' features and engine start/stop button, power driver's seat, touch screen entertainment system .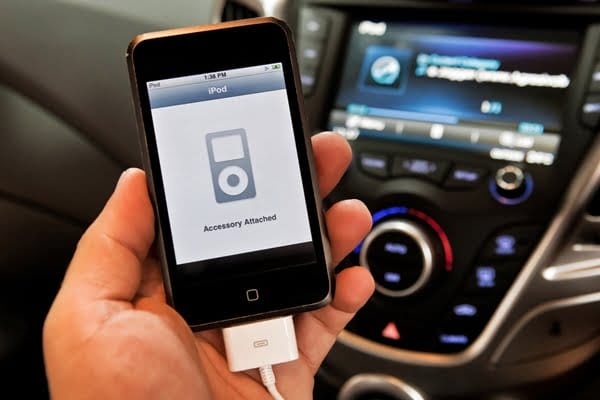 Bluetooth, stream audio from your iPhone/iPod, has USB input and broadcast all that through a high-end audio system powered by an amplifier and subwoofer. Rear park assist viewed via the 7 inch touch screen. A huge panorama glass roof. A five-star safety rating thanks to six-airbags and all the active safety features Hyundai has.
Veloster offers the dual passenger doors on the kerb side. Its unique shape turns heads wherever you go. As mentioned before there is seating only for four, and access for the rear seat/s is via the hidden door behind the passengers door. The rear seats are quite limited in the headroom department.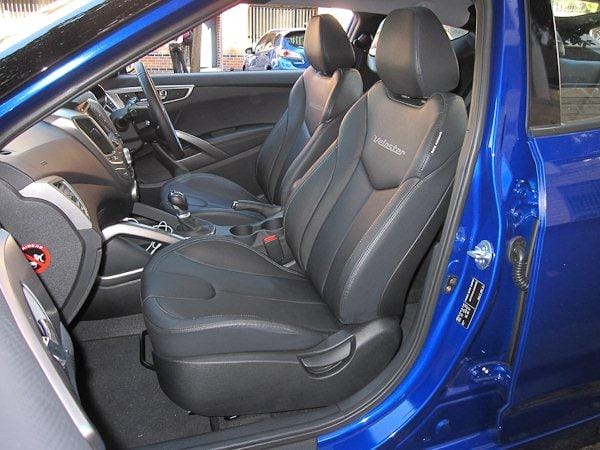 The front buckets are very comfortable they hold you in place whilst cornering without managing to be too cramped for long-distance cruising or commuting but I will add that being a little on the tall side I was a bit squeezed in .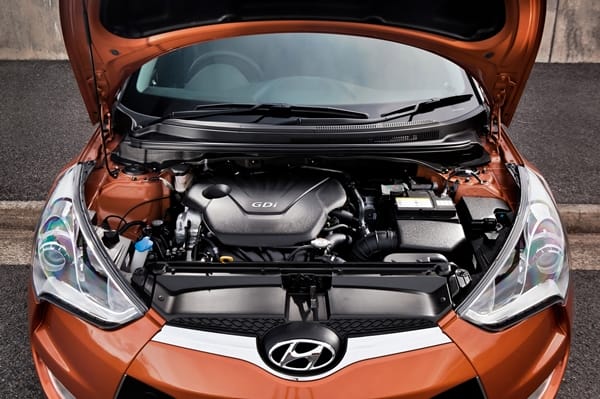 Its available in sporty coupe or smart hatch 1.6-litre four-cylinder petrol engine, which powers all current variants, is not what you'd call powerful. It's capable of 103kW of power and 166Nm of torque, but towards the end of the year a Turbo will be available …and when that gets here ….hang on!!!it will push the 1200 kerb weight along with great velocity on its 18-inch alloys.
Overall it's a very impressive vehicle added to the Hyundai stable .It's a vehicle with a stance and the European /South Korean collaboration have put together an impressive Sports /Coupe with a twist.
I'm looking forward to what Hyundai have to offer next .There seems to be no end to their innovations in the latest of cars available.