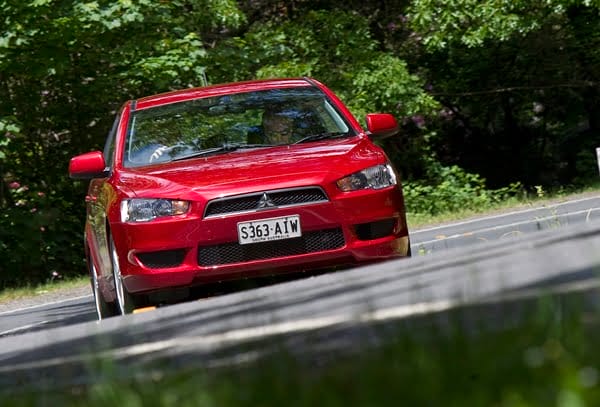 Mitsubishi Motors Australia has introduced a new model to their popular Lancer small hatch, the SX, as part of the 2011 model year update. It boasts a number of interior and exterior specification changes, so let's check it out:
Behind the wheel
The new SX model sits comfortably between the ES and the VR variants with a number of specification changes above the ES. Leather steering wheel with audio controls, rear spoiler and 16-inch alloy wheels are standard on the SX as is a new trim level. There's also Bluetooth compatibility, a USB port for the stereo and a full colour LCD central display unit.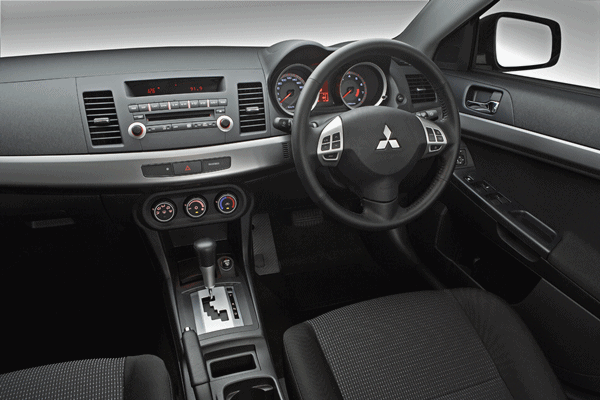 Sitting behind the wheel the passenger compartment is typically Lancer – nice trim materials and good instrumentation. Rear seat accommodation is adequate for young children but gets tight when adults climb aboard. If you carry longer loads use the split fold rear seats or drop the seats completely and you have a flat load area is huge and certainly gives the Sportback extra load versatility compared to the sedan.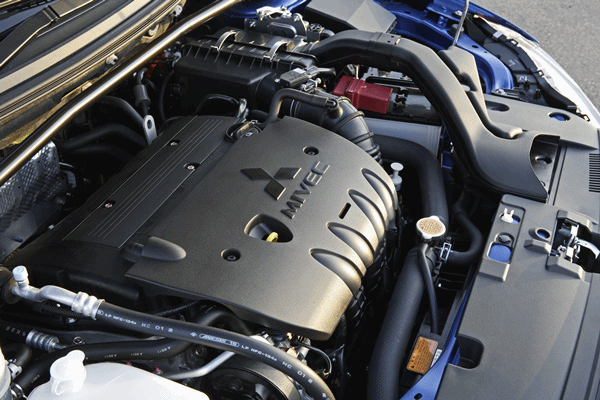 Performance
The Lancer SX, receives the 2.0-litre dual overhead cam MIVEC four-cylinder engine which delivers 113kW of power @ 6000 rpm and 198 Nm of torque at 4250 rpm. The driving experience is sporty and satisfying enough although quick acceleration induces a whining noise, common to all Mitsubishi automatics, and is a by-product of the energy efficient CVT gearbox. There does seem to be too much engine, transmission and tyre noise in the cabin in my opinion although Mitsubishi says the have improved the sound insulation system.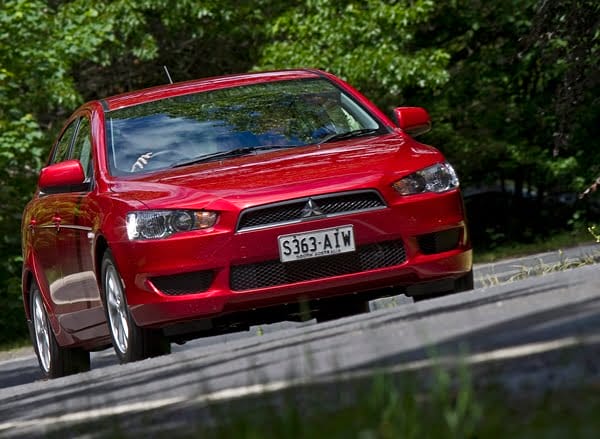 Handling
Cornering and braking is sharp and assured with the Sportback delivering a high standard driving feel thanks to the front MacPherson struts and rear multi-link set-up. Even though the suspension is biased towards comfort, the Lancer still handles particularly well on most surfaces, only getting flustered when pushed hard.
Comfort
Thanks to five seats and five doors, the Sportback has enough room to carry four adults in relative comfort, although as with all cars of this size, if you have a tall driver and front passenger, space in the back is restricted. The rear headroom is a bit restricted for those over six-foot tall. The ride quality as mentioned earlier impressive for a small car and is only caught out by deep potholes, while noise levels are acceptable but not great, as the engine can be intrusive at high revs.
The SX model, come with air conditioning, and leather steering wheel with audio controls. Our test car Sportback was fitted with the optional nine-speaker Rockford Fosgate audio system, the large boot-mounted speakers do intrude just a little and are wisely fitted with protective grills so large loads don't cause damage.
Practicality
Inside Lancer you'll find a cabin that is flexible to meet the carrying demands of an active, busy life. There's plenty of load space, aided by 60/40 split folding rear seats, in addition to loads of clever compartments throughout the cabin to keep your valuables neatly hidden away. Intelligent interior design means there's a place for everything in Lancer.
In fact, everywhere you look you'll discover a clever place for storing items. So it's pretty easy to keep your car clutter free. Sportback also gives you the option to lower the rear floor, increasing the available storage space. The Lancer looks smart, is practical enough and doesn't drive too bad. But it's a bit heavy on the plastics and the sportier you go, the louder the road noise gets. It looks good, even with just 16" wheels and has that cavernous boot with the seats folded flat and will carry four or five with a pinch in relative comfort.
Equipment
Every Lancer model now gets Bluetooth compatibility, a USB port for the stereo and a full colour LCD central display unit. Also, every model optioned with the Mitsubishi Multi Communication System (sat-nav) also gets an iPod cable. Safety-wise, all variants get a revised brake assist system and an improved power windows safety mechanism. The biggest change however is the introduction of our tester, the Lancer SX model. Which as mentioned earlier receives a number of enhancements on top of the ES?
Safety
The Lancer range represents the pinnacle in small sedan safety standards and all variants bear the latest Mitsubishi safety technology. ASTC is standard across the range, as is ABS, EBD and BA. A total of seven airbags is standard on all Mitsubishi Lancers, providing a five-star ANCAP safety rating – all models receive SRS driver and passenger airbags, driver knee airbag and side and curtain airbags as standard.
Summary
It's a serious load carrier with the rear seats down, and they are good fun to drive despite the high noise levels when you ask the question of the 2.0-litre MIVEC engine. Apart from that, the most obvious reason to buy a Lancer is that they are a good basic car with an exceptional warranty and not badly priced. There is no shortage of excellent medium-sized hatchbacks clamouring for your attention in the marketplace at present and you just get the feeling Mitsubishi is outgunned by a number of the small-cars in the market.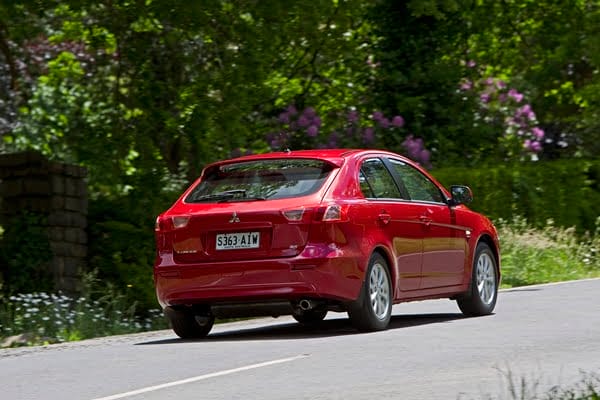 What is good and not so good?
What is good?
Good value for money
Comfortable and easy to drive
Ample rear load space
What's not so good?
Some cheap feeling interior plastics
Average Fuel consumption
No diesel option and Noisy under acceleration