Mercedes Benz has released the all new 2011 model R Class Long Wheel Base to supplement the Short Wheelbase R 300 CDI. The Mercedes Benz R Class comes with the R 350 CDI and adds additional space for more gear and leg room for third row passangers.
With 195kW and 620Nm of torque and 8.5 Litres per 100km the R 350 CDI LWB offers a compelling value equation for buyers seeking additional space, performance and seven seats as standard.
This powerful package is celebrating its Australian premiere in the new R-Class, and enables the sportiest of all R-Class models to achieve effortlessly superior levels of performance. Acceleration from 0 to 100 km/h takes just 7.7 seconds.
This enhanced output has been realised with improved engine management in the form of new-generation control units and new software, new sensors and actuators, and more efficient after-treatment in the maintenance-free diesel particulate filter system with reduced back-pressure. In addition to more effective cooling of recirculated exhaust gas using a variable bypass valve, the in-engine measures include a reduction of the compression ratio from 17.7:1 to 15.5:1, an optimised VNT turbocharger with low-friction shaft bearings for greater agility and high output, new injection nozzles and revised ducting in the intake tract.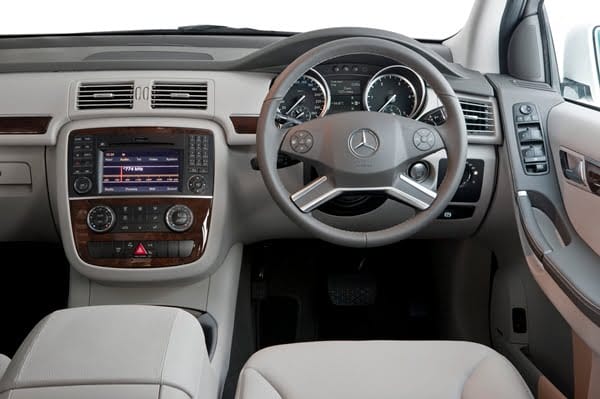 A whole package of measures has resulted in substantial fuel savings: these include generally lower in-engine friction, more efficient thermal management, an improved compound oil pump and modified cylinder head cooling.
Both R-Class models are equipped with the innovative 7G-TRONIC automatic transmission. This seven-speed transmission now has new bearings and couplings, operates with different oil pressures and uses a new, low-friction oil.
These measures reduce friction and churning losses, thereby improving efficiency. The new torque converter with slip-reduced lockup clutch likewise improves efficiency and aids fuel economy. In addition, standstill decoupling lowers fuel consumption. This lowers the stress on the engine, making for lower fuel consumption, better vehicle acoustics and smoother idling. The slip-controlled clutch is engaged as soon as the driver releases the operating brake, ensuring no delay when the vehicle moves off.
The R 350 CDI LWB chassis is 23.5cm longer to provide additional space for both second and third row passengers and total luggage capacity is increased by 414 litres over the R 300 CDI SWB.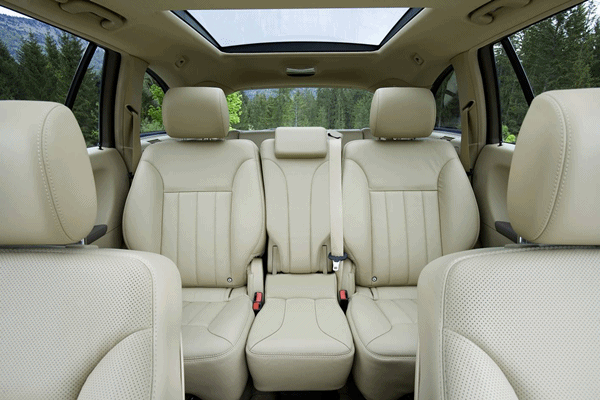 R350CDI LWB has additional equipment as standard over the R 300 CDI SWB as follows:
Electrically adjustable steering column and mirrors (memory function)
THERMOTRONIC luxury climate control
Leather upholstery
Blind Spot Assist
AMG 21 inch 5-spoke alloy wheels
The R 350 CDI LWB offers outstanding value offering that reflects the Mercedes-Benz Australia "First Choice" strategy.
The MLP for a MY 2010 R 350 CDI LWB equipped to the same level as the MY 2011 R 350 CDI LWB would have been $120,777.00. The MLP for the MY 2011 R350 CDI LWB is $108,900. This delivers an additional $11,977 of value to the customer