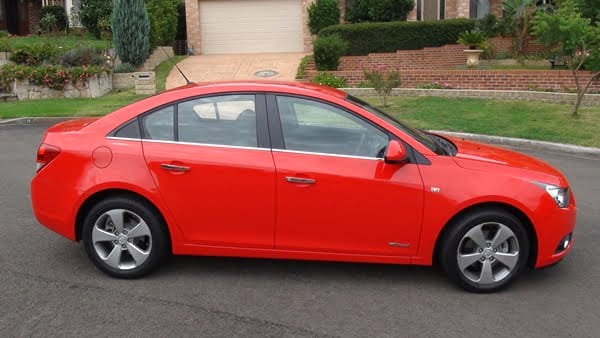 Chloe Fraser gives the Holden Cruze CDX the P Plate Perspective. Chloe takes the Holden Cruze CDX for a drive and finds that it has huge appeal for the Gen 'Y' group.
With a sleek and stylish exterior and a comfortable and trendy interior, the Holden Cruze CDX transforms the ordinary sedan 'boring reputation' into an appealing car for the modern day p-plater.
Available in a wide variety of colours, including the siren red I was privileged enough to drive, the Cruze also boasts 17 inch alloy wheels, and the latest technology in "follow me home" headlights that not only ensure your safety, but are incredibly convenient. Holden has been able to make the normally boring and old design of a sedan, a snazzy and appealing exterior which is a main reason young drivers are attracted to the Cruze. Inside provides all with a very comfortable ride, especially since all seats are leather.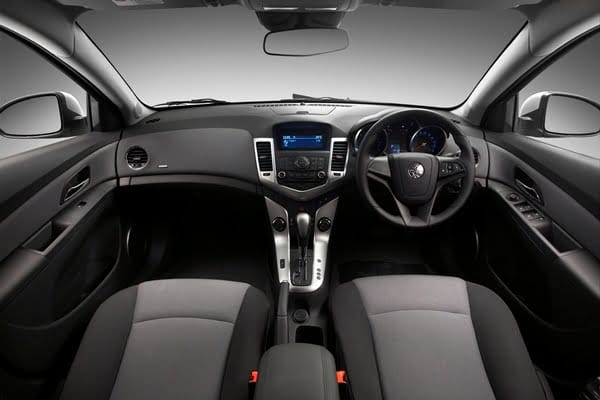 With plenty of storage, the Cruze boasts 4 cup holders, 4 bottle holders, a sizable center console and a large 400L boot. While the boot is roomy, the entrance to it is rather slim and prevents from large boxes being put in with ease. Equipped with cruise control, the informational Graphic Information Display, rear parking sensors, driver information display, leather steering wheel with adjustable height and reach and automatic heaplamp mode all combine to create an effortless and safe driving environment for the driver. The driver also is provided an extra luxury with a spacious driving area thanks to a long seat travel. The front passenger and driver seats are also heatable, which believe me, come in very handy in winter. With AUX and USB input, the Cruze's audio system is fully iPod compatible and blasts a serious tune to grab everyone's attention. Multi-function steering wheel controls provide the driver with control of the audio entertainment while ensuring maximum safety.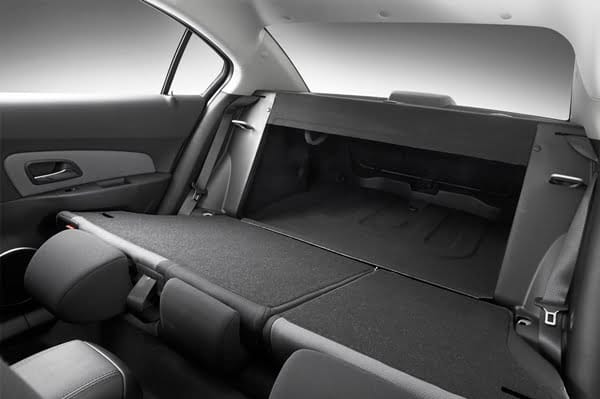 As I usually stress in all my reports, safety is a key feature that is pertinent in choosing a car in todays market and the Holden Cruze, in true Holden style, includes the best of the best safety features. With the highest possible 5-star ANCAP rating, front, side and curtain airbags the Cruze is fully equipped. The Holden Cruze combines new technology such as collapsible pedal release system and the Safety Diagnostic Module along with the passenger safety cell, force limiter and pyrotechnic seatbelt pretensioners, to ensure optimum safety for all enjoying a ride in this sporty car. Packed with all the standard ESC, ABS, EBD, TCS, BA, engine immobiliser and keyless entry, the Cruze gives you peace of mind and ultimate comfort.
The Cruze CDX is the sports model, and the looks certainly live up to it's reputation, however, the engine lets the CDX down a bit here. I found that the acceleration lagged until 1500rpm which not only became infuriating but also rather unsafe, especially when taking off from the round about. There literally was no movement and was very sluggish for a noticeable amount of time. However, with a 2.0L turbo diesel engine and six speed automatic transmission, once the Cruze gets going, it certainly has some grunt behind it and provides a very smooth ride. While the rare bursts of power do guzzle the fuel a bit, the Cruze is incredibly fuel efficient averaging 6.9L/100km and over the 2 weeks I had this car, I only had to top it up once.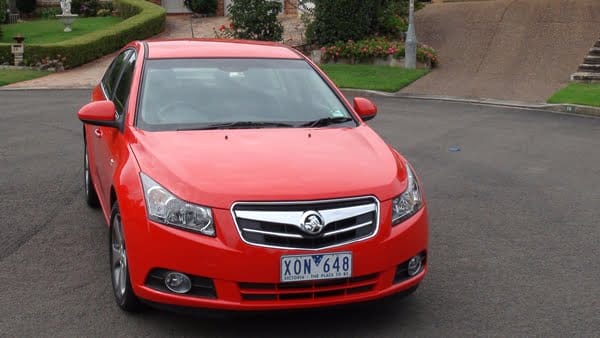 Overall, the Cruze was a treasure to drive and also provided a lot of fun. It comfortable, attractive, fuel efficient and jam-packed with the latest safety features. This car certainly grabs the attention of Generation Y drivers, however it doesn't loose its appeal to the older market either. Holden has yet again created a fantastic all round car suitable for all age groups and purposes, combined with attractive features for everyone.
P-Plate Positives:
Safety is at the absolute maximum, making it easy to convince the parents to get the car and to keep you and all your friends safe.
Stylish interior and exterior create an all round appealing look.
A sporty car with incredible fuel efficiency, that's a rare find!
iPod integration with a fantastic stereo system is an ultimate plus for the Generation Y.
P-Plate Negatives:
At around $30,000 this car isn't realistic to by without the help of your parents.
The lag is really the only thing that lets this car down, and hopefully Holden will fix this next time around.
Many p-platers do lots of traveling and the small boot entrance may cause problems more than once.
Rating: 4 out 5