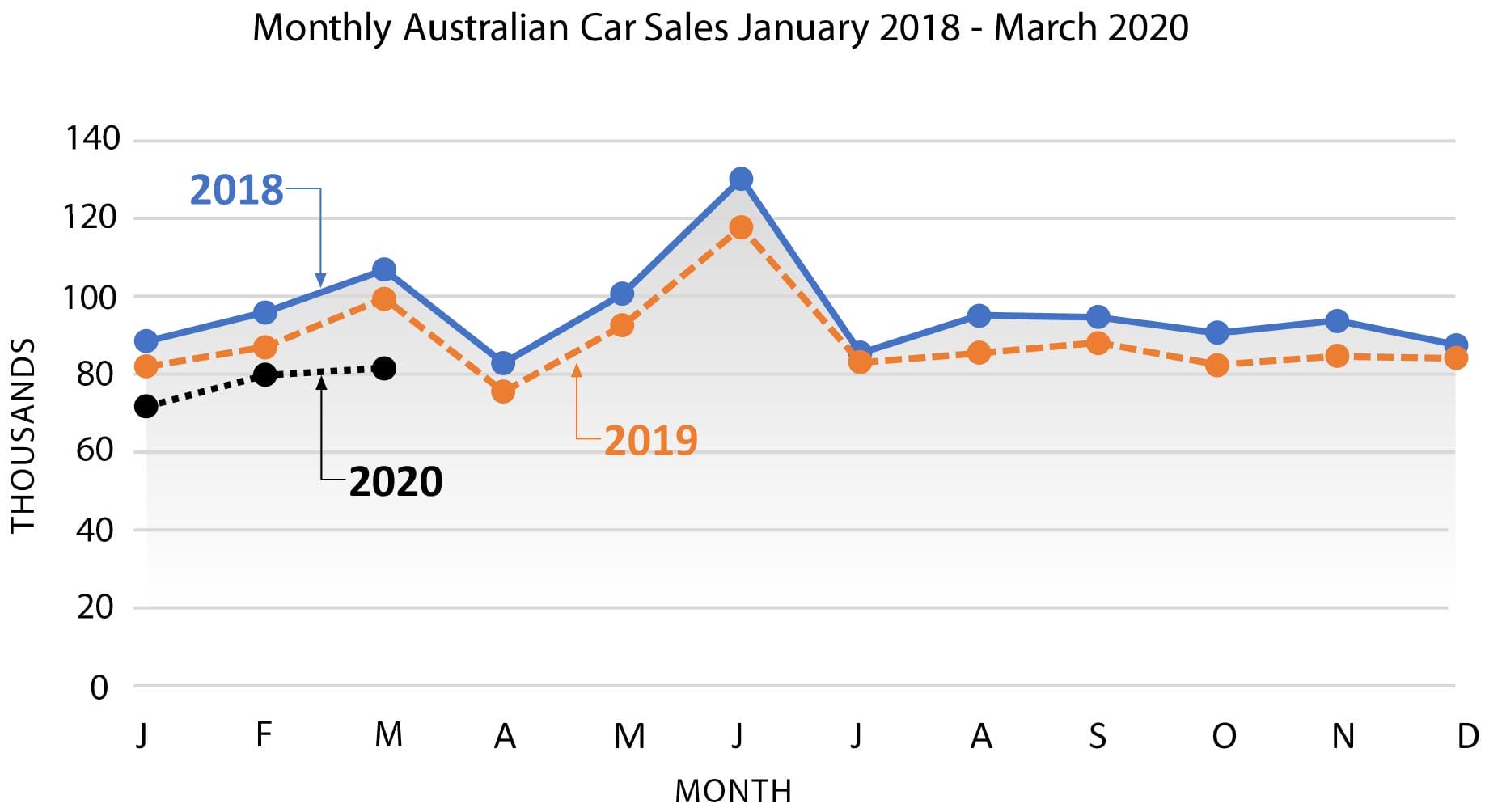 Car sales have been declining for several years, not just as a result of the recent Coronavirus issues. However Rob Fraser tells us that now might just be the best time to buy a new car.
In March new car sales fell by nearly 18% compared to 2019. I have dusted off my old Economics degree, and my modelling analysis tells me that by the end of June 2020, the new car sales will be close to 50% down on last year YTD.
We were already headed for recession and the lockdown around coronavirus have closed down the economy with increased unemployment and cash flow issues for business.
However now might just be the best time to buy a new car
Reasons are
The immediate tax write off of asset purchases up to $150k
Dealers have excess stock and will fall over themselves for the sale,
Finance has never been cheaper for years
There will be a supply shortage in the second half of the year
So listeners, if you are in a position to do so, go and buy your new car NOW, besides its an excuse to leave the house.
Motoring Minutes are heard around Australia every day on over 50 radio channels through the Torque Radio network. Motoring Minutes have an average daily audience of over 150,000 listeners. Motoring Minutes are also broadcast as part of Overdrive Radio Program, which is broadcast through the Community Radio Network across Australia and has a weekly audience of over 430,000.