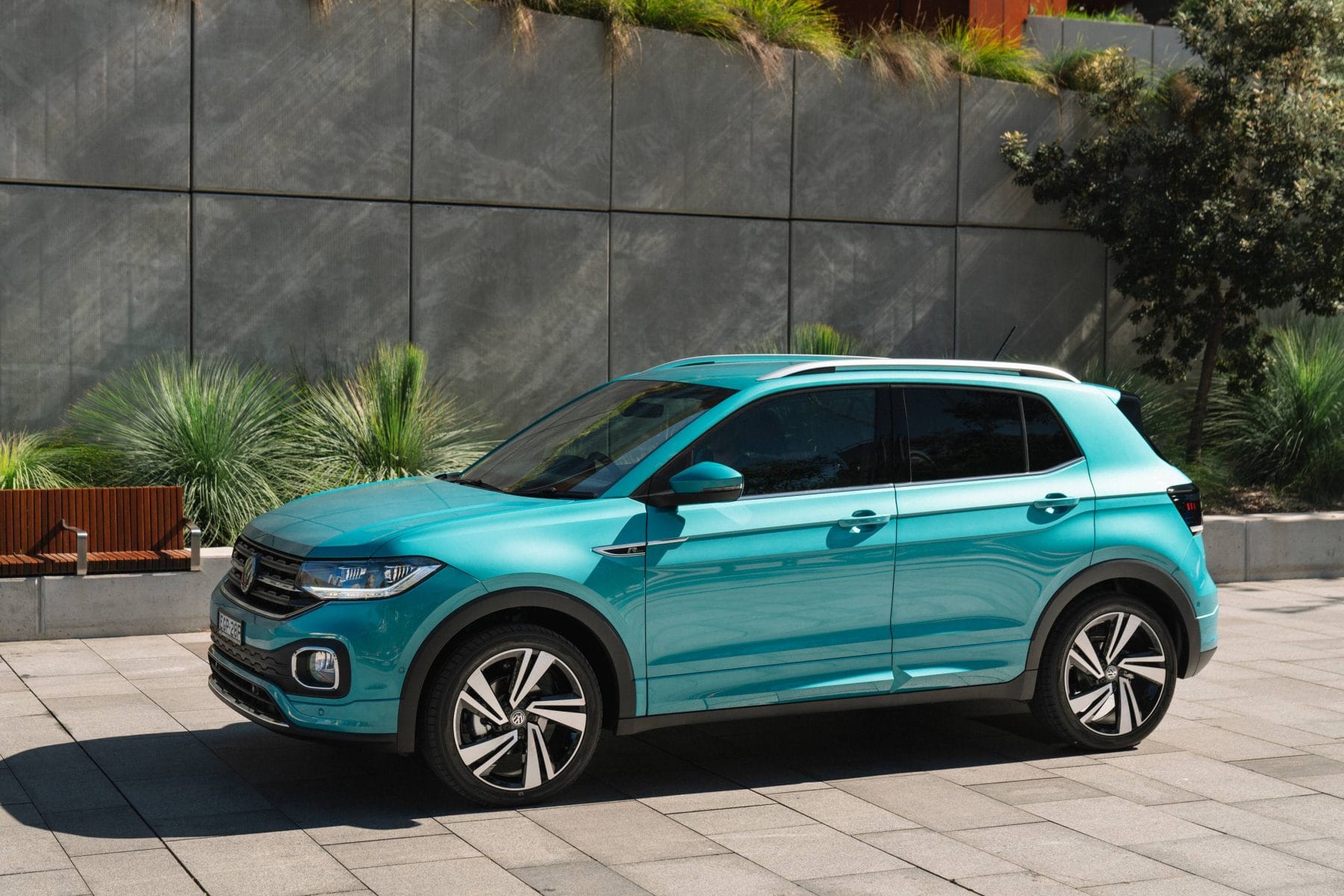 VW T-Cross sets a high bar, and may well find itself a market leader among the young, and retirees
What it's got:
There are 2 models, T-Cross  "Life, and "Style." We drove the top model. Style has 18" alloys, smart entry/start, Inbuilt Navigation, and a driver's digital dash. The driver's instruments displayed on this large LCD can be viewed by scrolling through content options.
Little luxuries like adaptive LED headlights, and LED DTRLs we now expect as standard, and T-Cross lights are particularly effective .
T-Cross Inside:
There is a lot of hard plastic inside, but it appears to be decent quality so this time I'll forgive it.
There T-Cross is a nice patterned dash, a wireless phone charger, and a power and USB point in the centre console.
Seats are firm but comfortable and have manual adjustments. There is good support, although our drive was limited to 300km only.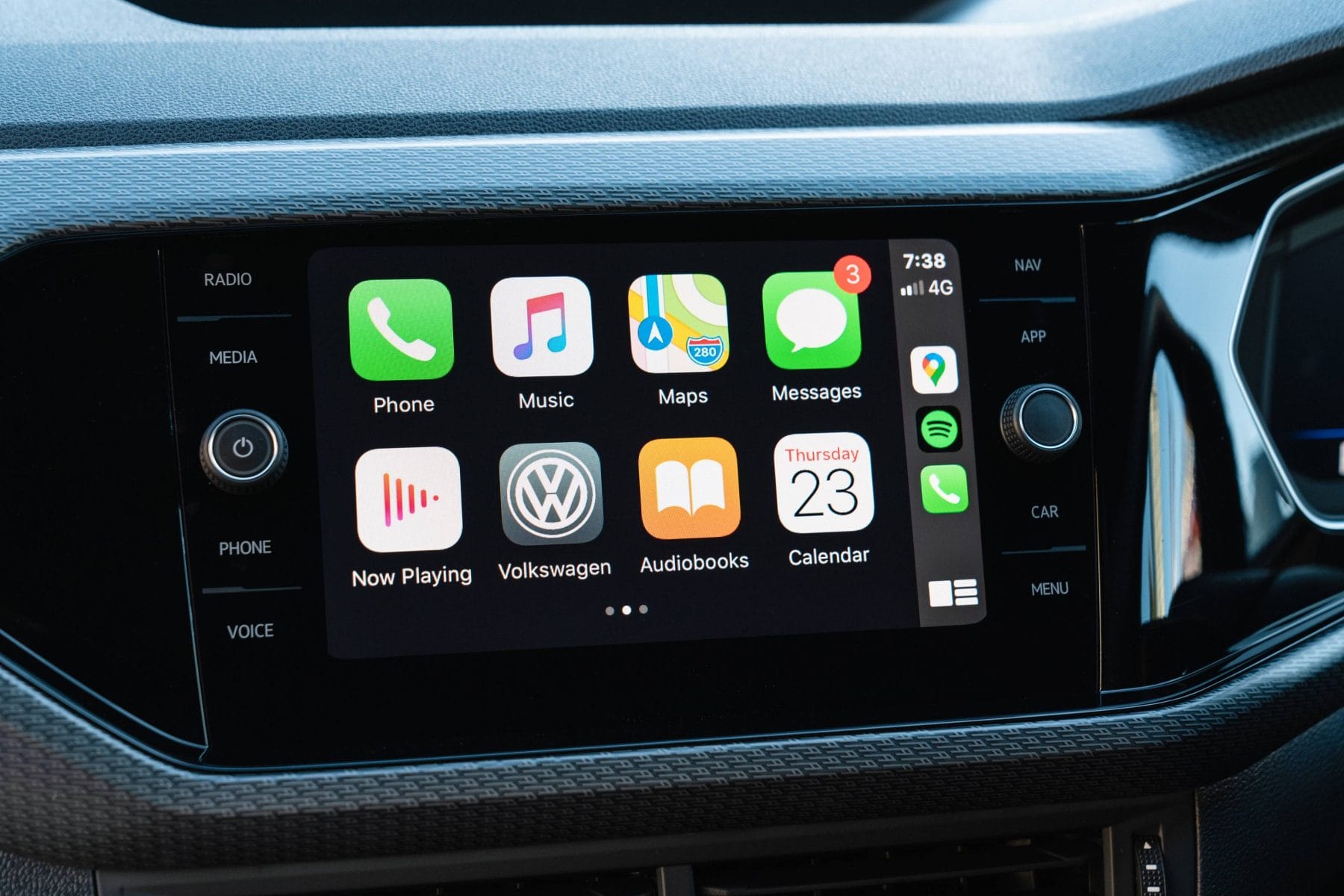 T-Cross Style has Dual Zone climate control, with a sync feature. There is plenty of room in the front, but rear passengers have only a few cms of knee room with 4 x 6" adults on board. There is plenty of space for around town duty, but longer drives might need some thinking.
Cargo space is 385L, 455L (seats forward) and 1281 (seats folded), with rear seats that slide forward, to allow 70L of space without being folded down.
T-Cross seats are covered in Comfort Sport Cloth, which is soft and cosy.
Infotainment, via an 8" HD touch screen includes Apple CarPlay/Android Auto. Our test car had the  optional 300w Beats speakers which were clear, even at full power. We listen to all music at neutral settings, and would have liked more bass.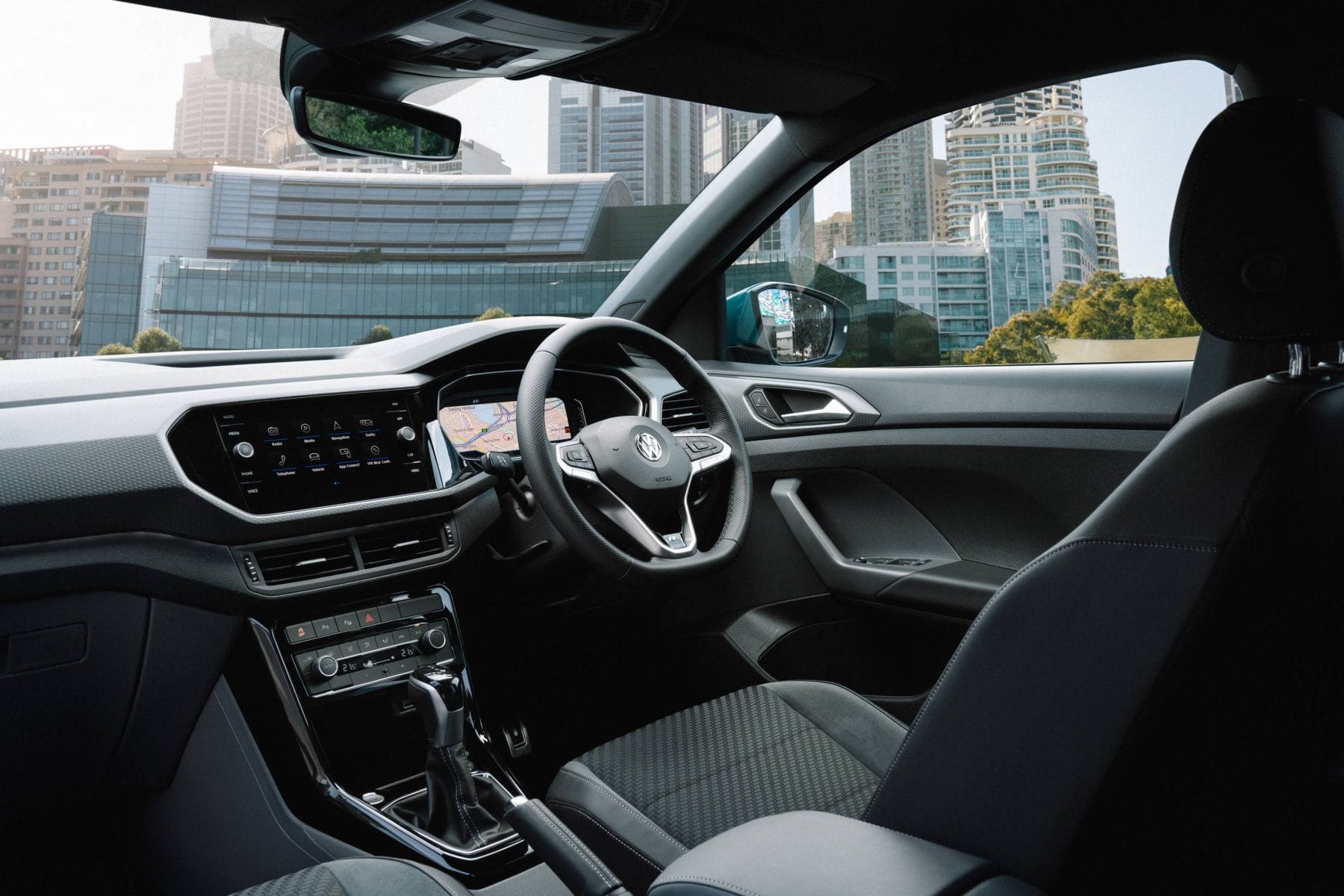 The Drive:
What a pearler T-Cross is to drive.
Power from the 3-cylinder turbo petrol unit is enough for mostpeople. 85kw/200Nm gets the front wheels via a 7-speed DSG wet clutch automatic. DSG Sport mode is entered by pulling back the lever a second time, and manual mode by shifting to the side. The lever, or paddle shifters allows drivers a bit more control. Don't bother. It is great the way it is.
Ride is excellent on all but the most rubbish of roads. Although T-Cross is set high, it is not intended as an off-roader.
Only the most pot-holed tracks give the little VW any trouble. Even then, ride isn't harsh. Most of the time you won't feel a thing.
Steering is light at parking speeds, and firm at higher speeds. Softish ride makes the body roll a little, so handling is more akin to cruising rather than cornering at warp 9.97. Although T-Cross keeps its line through corners, we suggest a more leisurely approach to motoring will be more enjoyable.
As the video shows, the cabin is nice and quiet, with the nasty chip tarmac giving a slightly higher noise level. Either way, you never feel disturbed. The cabin remains a nice, quiet place to be.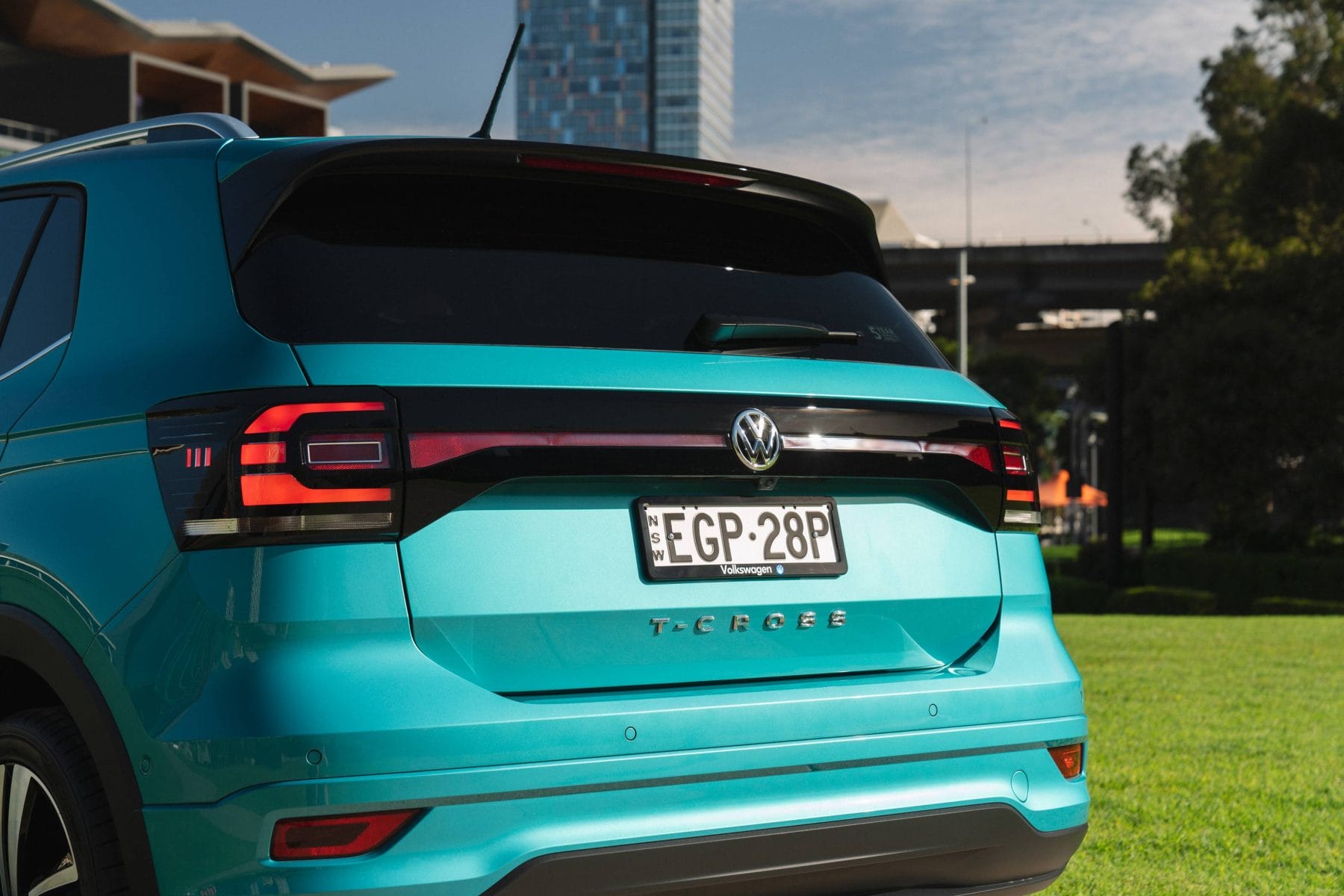 Conclusion:
T-Cross  is a budget-friendly solution to city driving. There is oodles of space. Shopping, school runs, and airport transports will be a doddle.
The space has been dominated by the Koreans, and the Japanese, with other brands selling in smaller numbers. VW will give them a run for their money with this well-packaged, carefully-considered, well-priced compact SUV.
T-Cross Prices:
Life: $27,990
Style: 30,990
Engine: 3cyl Turbo Petrol
Trans: 7 Speed wet clutch DSG automatic
Econ: 5.4L/100k, 95ron fuel
CO2: 123g/k
Fuel Tank: 40L
PACKS:
Drive Assistance – $1,200
R-Line – $2,500
Sound & Vision – $1,900