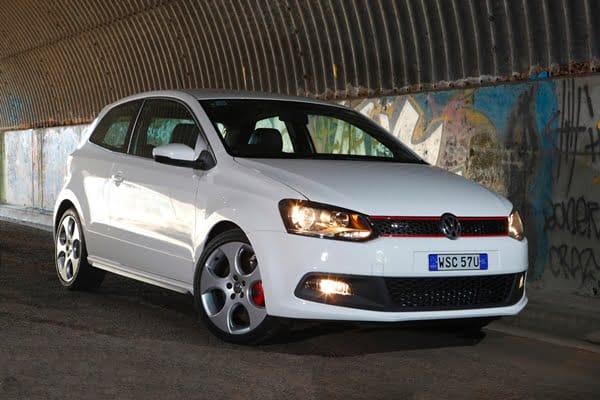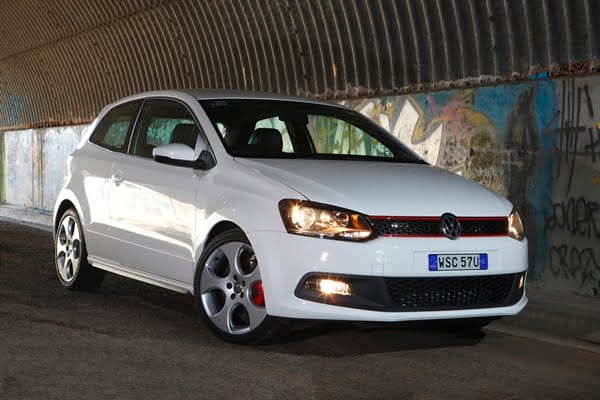 The Polo GTI is back. A powerful 132 kW comeback! This GTI is sure to live up to its legendary Golf GTi stablemate name with superior handling properties combined with uncompromising engine responsiveness and impressive safety and economy figures.
The highlight: Never before has such a powerful Polo come even close to its fuel efficiency. Thanks to clever downsizing of the twincharged 1.4-litre TSI engine (turbo plus supercharging) and the extremely efficient 7-speed dual clutch gearbox (DSG) as standard equipment, the development team was able to reduce combined fuel consumption to 6.1 l/100 km. That is equivalent to CO2 emissions of just 142 g/km. By comparison: Its direct predecessor – equipped with a 1.8-litre turbo engine – consumed 8.0 litres per 100 kilometres (equivalent to 190 g/km CO2). This means that the new car is 24 percent more fuel efficient.
This economy contrasts with highly dynamic driving performance: The light 1,189 kilogram Volkswagen sports car accelerates to 100 km/h in just 6.9 seconds. These figures, 6.9 seconds, 6.1 litres are sports car performance parameters of a sustainable kind.
Power is transferred to the front wheels via DSG as standard equipment. An extended electronic differential lock (XDL) reduces the tendency to understeer and improves handling especially in quick driving through curves.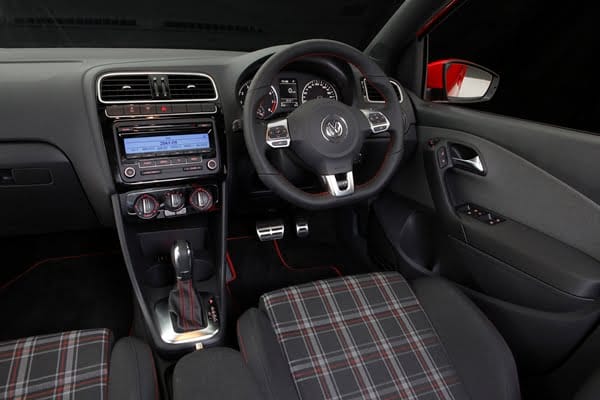 Like all versions of the model series, the Polo GTI also comes equipped with the standard ESP electronic stabilisation programme including Hill Start Assist. In addition, the car's extensive safety features consist of six airbags – including front, front side and curtain airbags – belt tensioners, belt force limiters plus belt warning, front head restraints designed to avoid whiplash trauma and three rear head restraints.
In addition, convenience features include electro-hydraulic power steering, electric windows, central locking, driver seat height adjustment, make-up mirror in the sun visors and heat insulated tinted glass. The GTI will be the first Polo to be available with optional bi-xenon headlights with static cornering lights and LED daytime running lights. Naturally, GTI-specific features are always standard too, such as top sport seats and 17-inch alloy wheels in "Denver" design.
The new Polo GTI is available from $27,790* as a 3-door version and from $28,990* as a Polo GTI 5-door.