Fiat Abarth – The original Fiat 500 was built between 1957 – 1975. It is seen as a utilitarian vehicle, Italy's effort along the lines of a VW Beetle or the British Mini.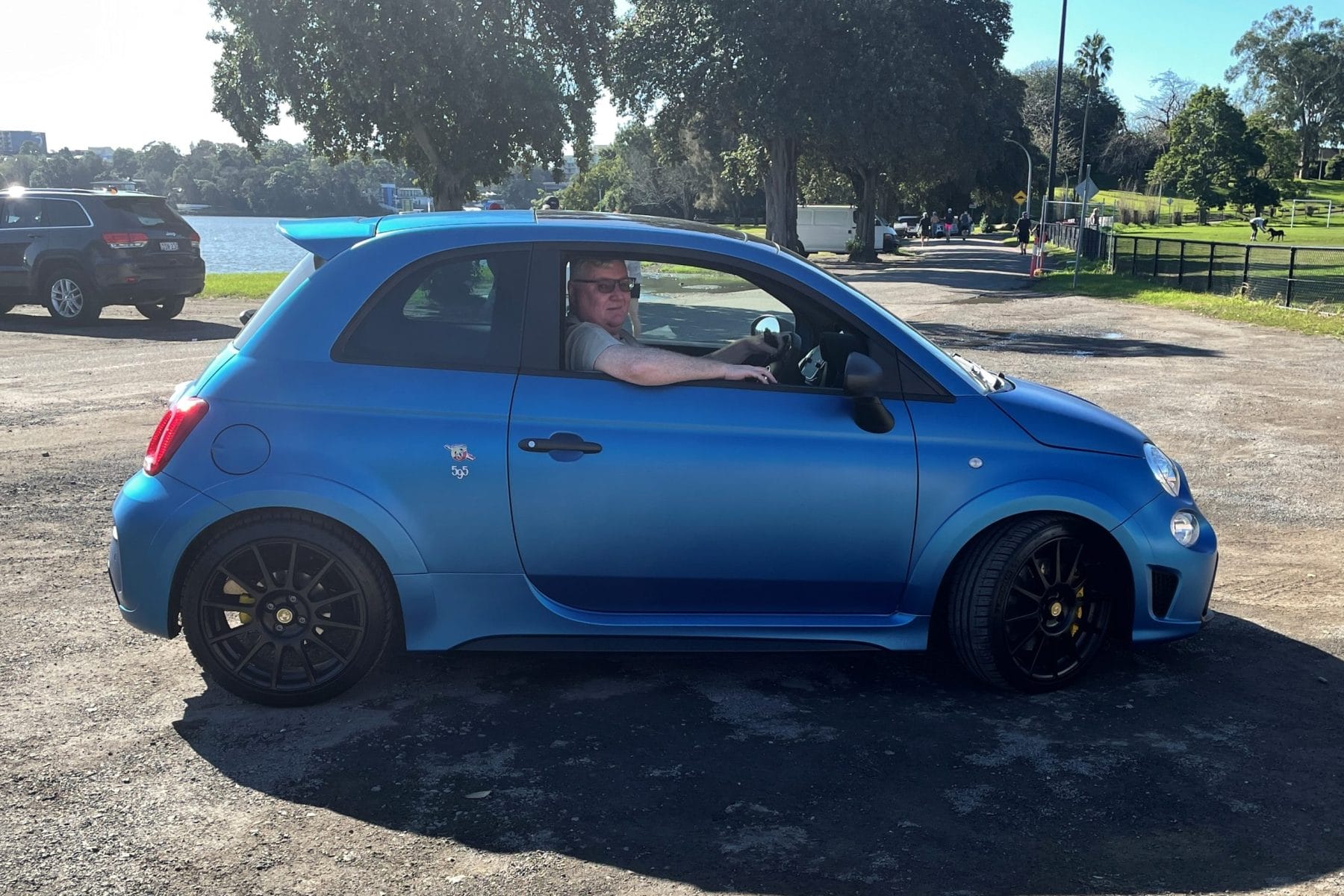 Although seen predominately as a city car this cheap, nippy little vehicle inevitable found its way to the race track.
In 1971 Fiat bought the Abarth organisation that had made racing sport cars. Abarth became the Fiat Group's racing department.
In 2007 Fiat announced a new 500, a front wheel drive vehicle that clearly paid homage to the original in its exterior appearance.
Using the image of 500s rallying in the 1970's Fiat now have the Abarth 595 powered by a 1.4 T-jet engine, delivering 132kW and 250Nm, with an acceleration of 0-100km/h in 6.7 seconds.
The vehicle is available in Australia priced, before on road cost, from $33,000 and $37,000 for the convertible
In 2017 Fiat celebrated the 60th anniversary with an exhibit at the Museum of Modern Art in New York City
"The updated Abarth 595 range celebrates the premium appointments of the Competizione with the quintessential rally car traits Abarth is known for," said Tom Noble, Director of Marketing Communications for Abarth.
TO LISTEN TO THE ABARTH RADIO REVIEW CLICK BELOW
"The race-ready power of this hot hatch has also seen style updates that speak to rally racing history, including a modern take on the iconic Montecarlo wheels and the new matte Rally Blue exterior paint colour paying homage to the Fiat 131 Abarth Rally."
The interior technology includes a 7-inch Touchscreen Display with Apple CarPlay and Android Auto as well as a 7-inch Instrument Cluster, the Dusk and Rain Sensors a new addition to the existing safety and convenience features including Rear Parking Sensors and Daytime Running Headlights.
Complete with Tar Cold Grey Exterior Trim Highlights, the Abarth 595 Competizione is now available in 10 exterior paint colours, including the new matte 'Rally Blue' and pastel 'Adrenaline Green'.
Further accentuating its sports looks, a black roof option has been made available on the new 'Adrenaline Green', as well as the 'Modena Yellow', 'Abarth Red' and 'Gara White'. The Abarth 595 Competizione Convertible variant instead features a Retractable Soft-Top Roof.
This is a Motoring Minute
Im David Brown
Motoring Minutes are heard around Australia every day on over 50 radio channels through the Torque Radio network. 
Our Motoring Minute has an average daily audience of over 150,000 listeners. With over 750,000 listeners a week they are also syndicated through various news sites around Australia.
Additionally Motoring Minute is also broadcast as part of Overdrive Radio Program, which is broadcast through the Community Radio Network across Australia.