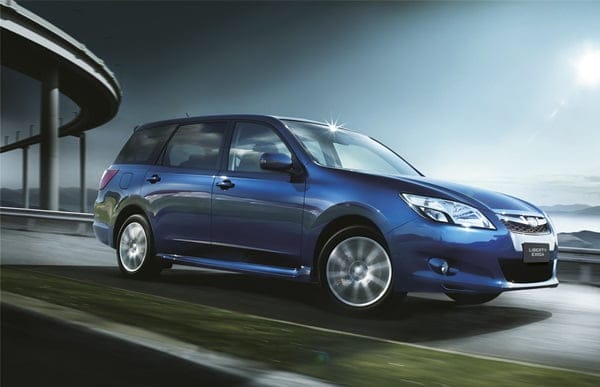 Subaru's Liberty Exiga family wagon will add a seventh seat for the 2013 Model Year, due on sale by late July.
In response to customer demand, the popular six-seater has now "grown" a seventh seat.
Nick Senior, Subaru Managing Director, said: "Ever since we launched Exiga we've had feedback that people loved the size and flexibility of the cabin, but some felt a seventh seat would be the icing on the cake, so that's exactly what Fuji Heavy Industries have now delivered."
Premium variants will also add a new 17-inch wheel design for the 2013 model year and there will be new-look door mirrors too.
Mr Senior added: "It was only in January that we announced that entry-level Liberty Exiga 2.5i was adding a reversing camera plus dusk sensing headlights and steering wheel Bluetooth® controls, voice command, audio streaming, USB connectivity and AUX jack.
"So it's fair to say that the Liberty Exiga range is undergoing considerable change that makes it an even better value proposition for families."
The dusk sensing headlights were also added to the MY12 Liberty Exiga 2.5i Premium specification.
Liberty Exiga 2.5i's factory-fitted 4.3" LCD screen displays audio information and reversing camera images.
Pricing for MY13 variants is yet to be announced.