Hyundai Staria – We travelled to the north coast of NSW which had been recently hit by floods.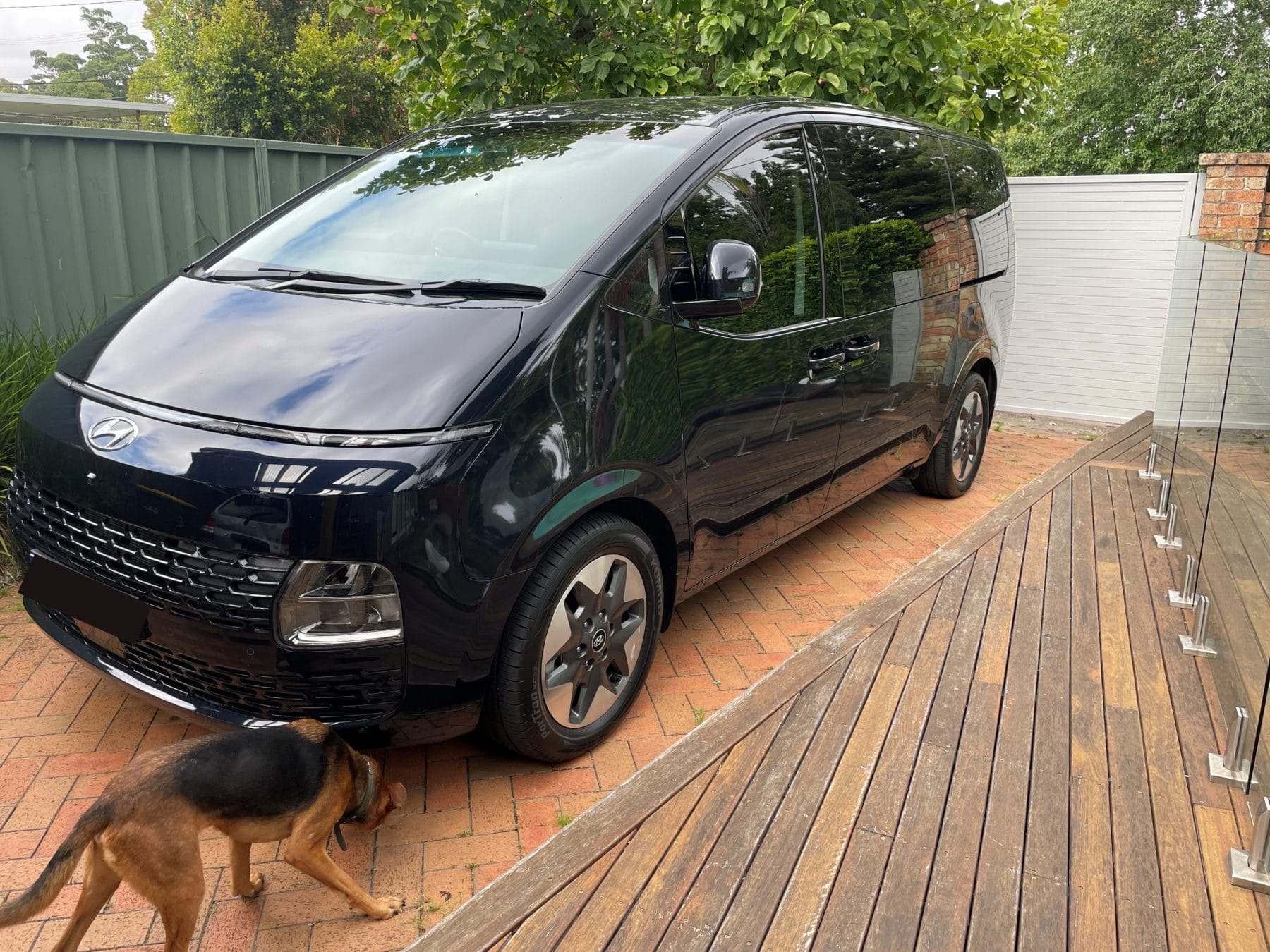 We were driving a Hyundai Staria people mover base model but with the 2.2 litre diesel engine that comes with an 8 speed gear box and all wheel drive.
The vehicle handled the conditions very well being both easy, comfortable to drive and sure footed on the rough, testing rural roads. Touring on the motorways was relaxed with enough room and USB ports for adults in any of the three rows of seats.
People movers have come a long way now representing a more comfy and secure family car rather than feeling like a converted van.
TO LISTEN TO THE STARIA RADIO REVIEW CLICK BELOW
The Staria is priced excluding on road costs from $48,500 for the petrol base model, add $3,000 for the diesel AWD. There is an elite specification and the top of the range Highlander, with the diesel engine and AWD at $66,500.
But our comfort was little consolation to those who had been smashed by the flood waters.
Driving through the Lismore shopping precinct all the roads were mud stained, the footpath tiles were scratched presumedly by rocks and debris being washed along and most of the shops were closed with obvious water damage.
There were some piles of rubbish and the occasional abandoned car beside the roads beyond the town centre.
The road to Nimbin was cut up and regular had one lane closed while they repaired major wash aways.
All-new STARIA features a standard suite of SmartSense™ advanced active safety and driver assistance features.
There are also seven airbags, including Hyundai's pioneering front centre side airbag.
Mounted in the left side of the driver's seat backrest, it's designed to prevent or reduce the severity of injuries caused by collisions of front passengers with each other, or with interior components, in the event of a side impact collision.
Motoring Minutes are heard around Australia every day on over 50 radio channels through the Torque Radio network. 
Motoring Minute has an average daily audience of over 150,000 listeners. That's over 750,000 listeners a week and are syndicated through various news sites around Australia.
Motoring Minute is also broadcast as part of Overdrive Radio Program, which is broadcast through the Community Radio Network across Australia.