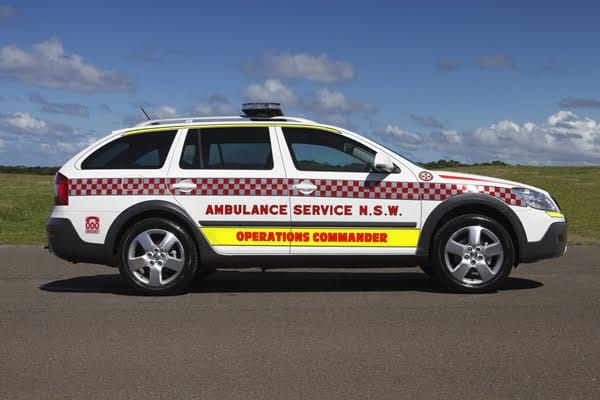 The Ambulance Service of New South Wales has just taken delivery of its first Škoda Octavia Scout 4×4 with DSG transmission.
The acquisition of the new Octavia Scout 4×4 103TDI DSG comes shortly after its release to the public, and highlights its greater versatility to all types of customers.
The latest addition to the Ambulance Service NSW fleet has been turned into a management vehicle to be driven by an Operations Commander, and has been fitted out with decals, sirens and lights, as well as a sophisticated communications system and comprehensive medical equipment.
Matthew Wiesner, Head of Škoda Australia, explained the significance to the brand: "For Ambulance Service NSW to purchase our product means a lot to us.
"The Octavia Scout 4×4 with new DSG transmission obviously fits their requirements in terms of driveability, fuel efficiency, performance, practicality and space. We are looking forward to a continued and successful relationship between our two organisations."