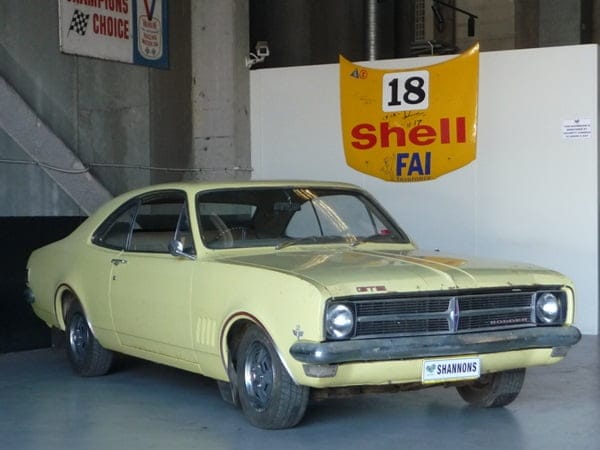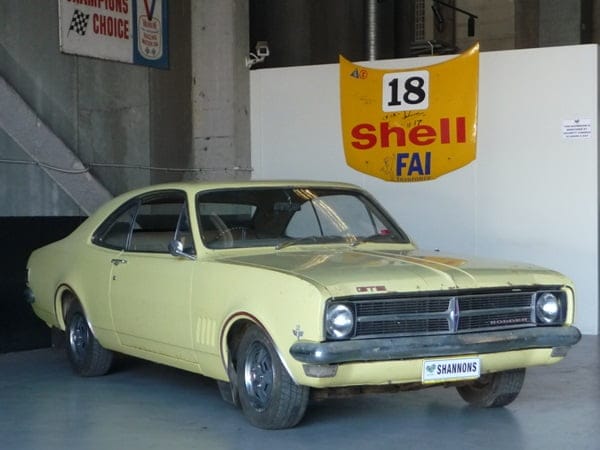 The MotorEx Shannons Auction has been a resounding success with the highlights being
1968 HK 327 GTS Monaro (project) makes HSV money
Highly-options 2007 Elfin Clubman goes for $72,000
Restored Mazda R100 Coupe brings $39,000
Stunning restored MG TF 1250 sells for $44,000
Total sales of $1.1 million
A scruffy, but highly desirable 1968 Holden Monaro HK GTS 327 (project) coupe stole the show in Shannons annual Custom & Collectible Auction at Sydney's Meguiar's MotorEx on Sunday (July 22), when it sold with no reserve for current HSV money.
Finished in the model's trademark Warwick Yellow, the GTS 327 was chased by both phone and floor bidders in front of a massive crowd of nearly 600 people at Sydney's Olympic Park before being knocked down for $65,000.
It could take another $50,000-plus to bring the Monaro up to the standard of similar HK GTS 327s that have sold at the peak of the Australian Muscle Car Market for more than $200,000.
Believed to be a four-owner car, the Monaro had not been registered since 1996 and had since been stored.
The motor turned over but had yet to be started; the interior was complete but grubby with the driver's seat torn and there was some minor body surface rust.
Another Aussie Muscle Car to perform well was a restored 1975 Holden LH Torana SL/R5000 Sedan presented in good condition, which sold above its high estimate for $45,500, while an unmolested 1964 EH Holden 149 Special Sedan sold with no reserve for an excellent $20,000.
In other standout results in the Shannons MotorEx Auction, a 2007 Elfin MS8 Clubman finished in Gulf Racing colours that was advertised for $135,000 when new – including over $20,000 spent on engine, suspension and brake upgrades – sold for $72,000 after keen bidding.
A freshly-restored 1972 left hand drive Plymouth Barracuda Coupe running a monster 528-ci V8 that had covered less than 2,000 miles since its comprehensive restoration, sold for $60,000 and an immaculate and showroom-correct 1971 Mazda R100 coupe emphasised the increasing collectability of these early rotary-engined cars when it brought $39,000.
Amongst the classic sports cars, a Queensland-delivered 1954 MG TF 1250 that had been the subject of a fastidious nut and bolt restoration sold for an excellent $44,000; a beautiful 1937 1.5 Litre 'Boat-tail' Riley Sprite TT Replica
sold for $41,000, a older-restoration 1937 Riley Falcon Saloon brought $34,250 and a 1946 MG TC sold for $32,500.
Amongst the motorcycles on offer, a rare, 198cc single cylinder 1922 English Allon solo sold with no reserve for $9,000 – around double its pre-sale estimate.
The highest selling lot of the auction was the NSW black and white number plate '131', which sold, appropriately, for $131,000.
Total sales in the auction topped $1.1 million.
Now in its 12th year, Meguiar's MotorEx was the largest and most prestigious motoring enthusiast event of its kind in Australia, featuring hundreds of Custom, Performance and Collectible vehicles from all over the country.