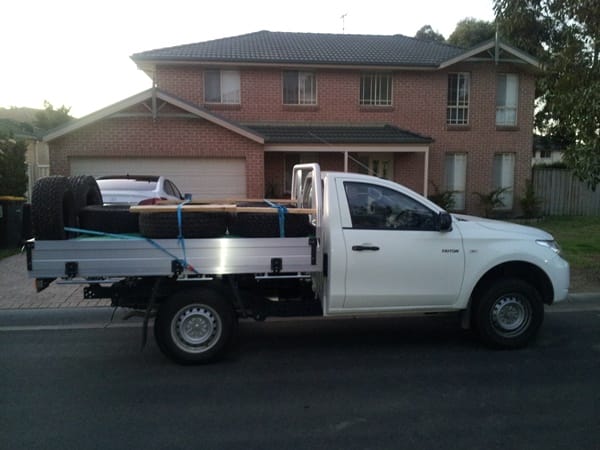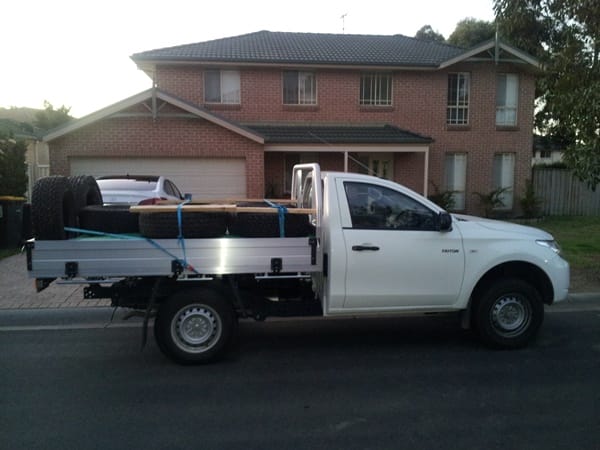 This is the 4th week we have has the Mitsubishi Triton 2WD single cab tray back Ute and so far it has done nothing but impress us with its driveability and practicality. As we have mentioned the new Triton is a leap forward on the already impressive but tired previous model.
The practicality of the single cab Ute is the cavernous tray and the 1.165kg payload. The tray measures approximately 2.5m x 1.83m and as we have found out is large enough to take most items you would want to transport.
Inside the wash out interior and simple controls are surprisingly comforting. Maybe it is a flashback to the days of driving farm Utes. However the only gadget I really miss is a Sat Nav and that is astonishing coming from me as I would still prefer to use a street directory. Some habits are hard to change.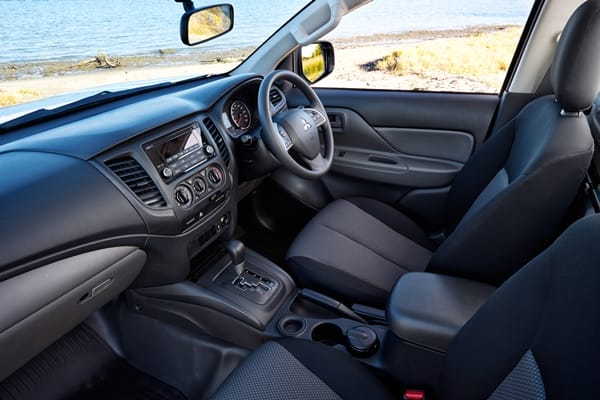 Simple features that it does have like the Bluetooth, one touch driver's window, multi adjustable steering wheel, USB connectivity and auto off headlights are the essentials and all appreciated.
I have even managed to find a comfortable driving position however the trade-off for the massive tray length is limited seat travel and no room behind the seats. Other things that need some thought from the driver are simple things like it's hard to buy groceries with a passenger in the rain as the passenger ends up swamped by grocery bags. We clearly didn't think that one through properly.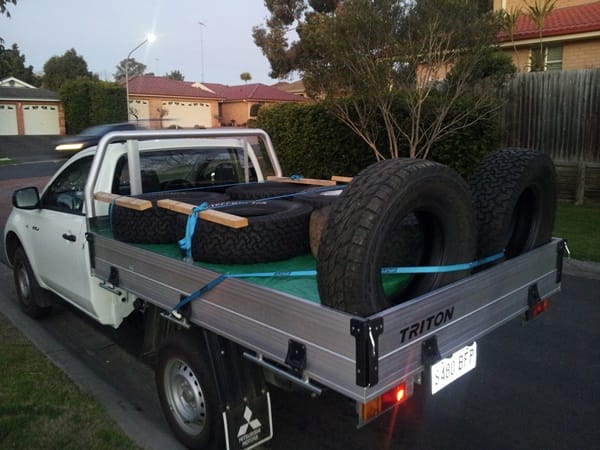 The lack of interior room requires some readjustment on behalf of the driver as to logistics if the weather is inclement or if you are stopping somewhere and can't really leave items in the tray. However that is something you get used to.
Personally I would prefer the club cab version for the extra versatility of interior storage but the trade-off as mentioned before, is exterior tray length. I am told length is important!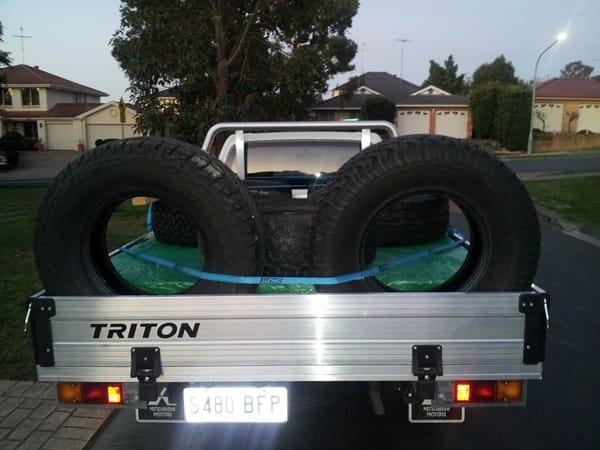 This last two weeks we have transported fridges, washing machines, had a couple of long drives (3-4 hours) and moved a full load, at capacity, from Sydney to Nelson Bay. This is where the flexibility of the new engine shines through.
You could really notice the load on the back simply by the fact that the Ute was riding better and was smoother. Other than that the performance was only marginally affected and a pleasant surprise was the freeway performance.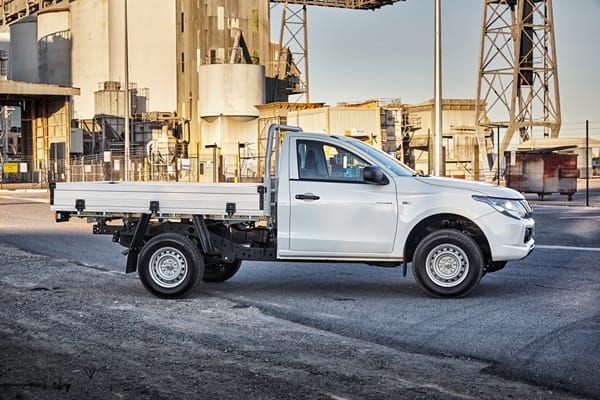 We are talking over a tonne of payload aboard, cruising on the freeway on cruise control at 110kmh and the Triton didn't even blink. The freeway from Sydney has a couple of long slow steep hills and all the Triton did was shift down for a bit but kept the speed. It was impressive and still managed excellent fuel economy.
That trip alone was enough to sell me on the Triton as a tradie Ute.