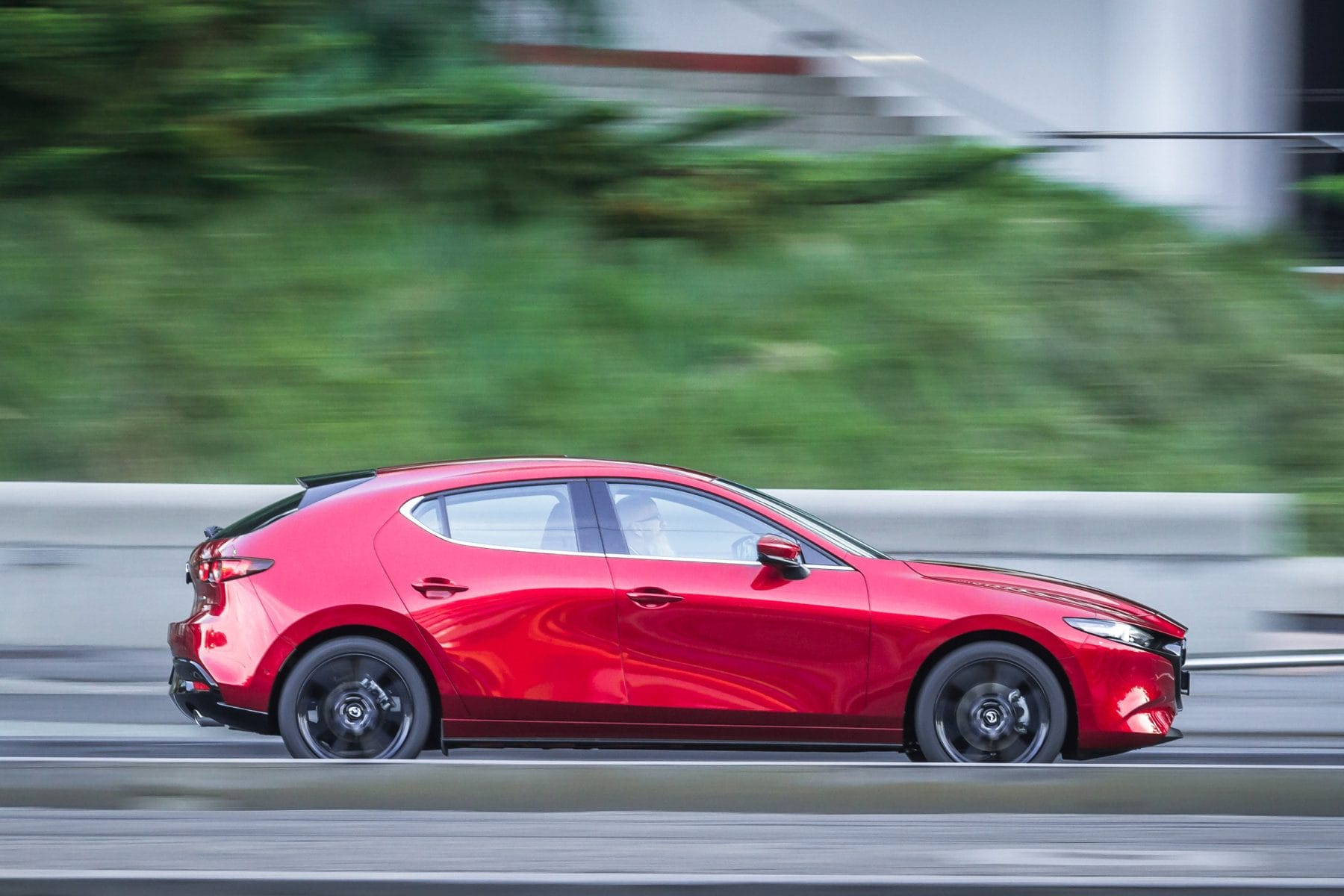 Over the years Mazda3 has been a solid pillar of the Mazda success in Australia, right from the late 70's through to now. Rob Fraser takes the latest '3' for a drive
Mazda has been a part of Australian families for over 40 years. My sister included who had an early model 323 and drove it for nearly 500,000 kilometres without a problem.
The latest '3'  is a long way from that early version. The current model is a sleek design in both sedan and hatch versions and has levels of comfort, ride and handling that are amongst the best in class.
Mazda interiors have always been sophisticated, competing with the best. The latest '3' is no exception. It is a comfortable, quiet place for occupants and cocoons the driver.
One exceptionally important new feature is that Mazda owner's manual is a function of the car. Something I have been asking about for years.
With a choice of two engines and transmissions and priced from just under $25,000 through to just under $38,000 the Mazda '3' shines in a still important segment.
Motoring Minutes are heard around Australia every day on over 50 radio channels through the Torque Radio network. Motoring Minutes have an average daily audience of over 150,000 listeners. Motoring Minutes are also broadcast as part of Overdrive Radio Program, which is broadcast through the Community Radio Network across Australia and has a weekly audience of over 430,000.