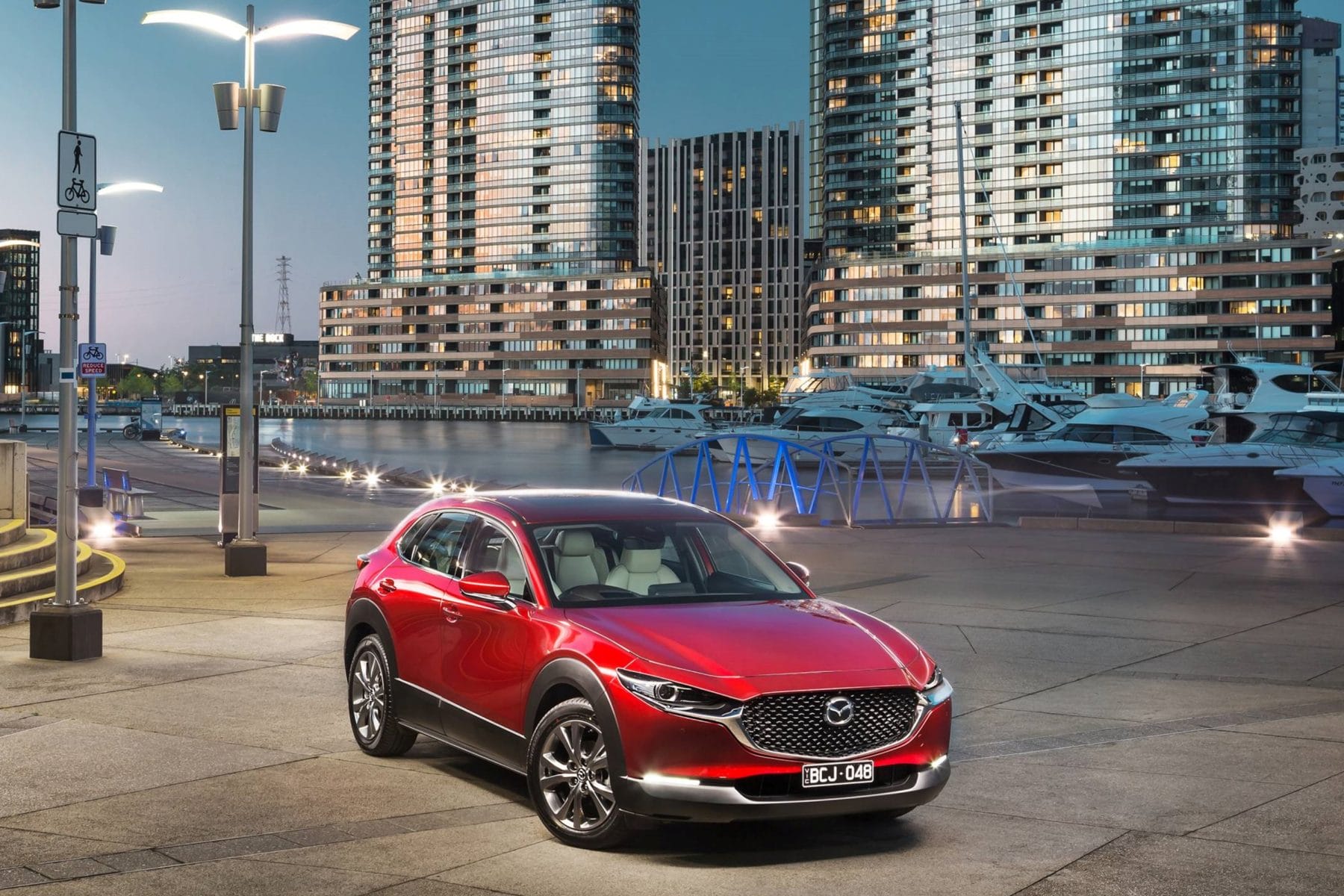 Mazda has a number of SUVs and the latest is the CX-30 yet its name is confusing. Rob Fraser  tells us more.
Mazda's model naming system has caught up with them in the new, Mazda3-based CX-30. It should be called a CX-3 but there's already one of those… based on a Mazda 2.
There was always going to be an SUV born of Mazda3 small car and the CX-30 is a worthy development. Its a Mazda3 hatch on plumped out a touch and with a more practical nature.
It has 5 seats and sits tightly between CX-3 and CX-5 size-wise with two naturally aspirated petrol engines, a 2.0-litre and a 2.5-litre.
All models get a six speed auto and all the 2-0-litre models are front wheel drive with AWD only available with the larger 2.5.
Advanced driver assist technology is fitted to all models.
Priced from just under $30,000 to about $43,500 plus the usual costs it's a worth addition to the growing rank's of medium sized SUVs.
Motoring Minutes are heard around Australia every day on over 50 radio channels through the Torque Radio network. Motoring Minutes have an average daily audience of over 150,000 listeners. Motoring Minutes are also broadcast as part of Overdrive Radio Program, which is broadcast through the Community Radio Network across Australia and has a weekly audience of over 450,000.