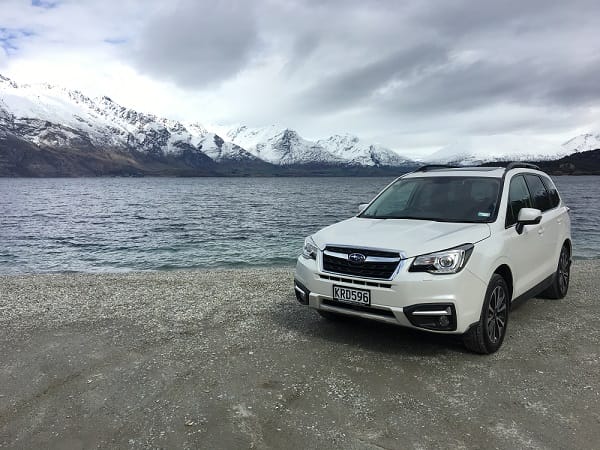 Fresh crisp air, snow capped mountains and an enchanting lake – sitting on our balcony it's easy to understand why Queenstown, New Zealand is such a popular holiday destination, especially for Australians. My partner and I recently spent a week in the Queenstown area and by methodically planning our schedule before arriving, with the exception of a few spontaneous detours, we were able to fit a whole lot in!
Known as an all-year round holiday destination, I find Queenstown most captivating during the winter. Perhaps it's the easy access to four different ski fields or the extra charm it adds to the town centre, most often my trips end up being in the winter months. While I have been to this quaint oasis a couple of times, it was not only the first time for my partner but also his first time overseas. Keen to explore as much as possible, we jumped in our Subaru Forester 2.5i-Premium and off we went!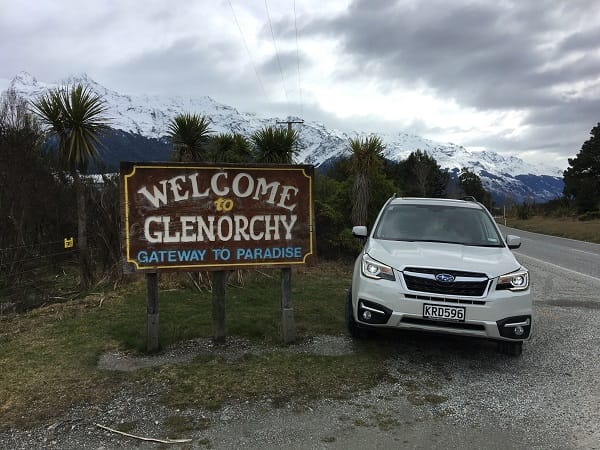 Our first route of exploration took us along the winding lakes edge of Lake Wakatipu. It's impossible to try and take it all in and my partner was forever pointing out the window and looking up at the towering mountains through the spacious sunroof. After a very comfortable and smooth ride, we arrived in the little town of Glenorchy – home to the stunning scenery featured in Lord of the Rings. Venturing off-road to a place aptly named Paradise, we were surprised by the ease at which the Forester tackled the rocky road and couple of shallow water crossings. This isn't full off-road territory but it's off the black-top, which is where most people who purchase a Forester will explore. While we didn't need it this trip, Subaru's X-Mode technology controls the engine output, transmission, AWD torque split and braking system to help tackle the trickiest of conditions, a nifty feature for those adventurous days!
Another worthwhile trip when visiting Queenstown is the short drive over to Arrowtown. A quick twenty minute drive inland, it's a lovely place to have a coffee, visit the famous sweet shop and relax. On the drive back into town, my partner pushed his chair back and had a kip! Luckily my partner is a heavy sleeper because I'd hooked up my Bluetooth and was playing some tunes. Even if you're not sleeping the seats are incredibly comfortable with the drivers being 8-way electronically adjustable. The rear seats also recline and electronically fold down with one touch, super easy!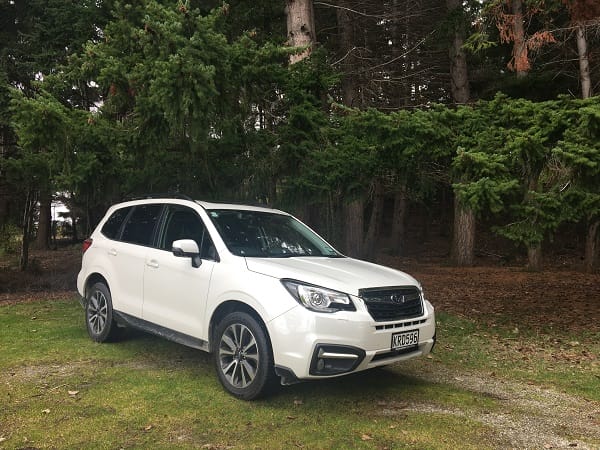 Around Queenstown we ticked off all the must eat places: Winnies Pizza (for the best pizza in the Southern Hemisphere in my opinion), Devil Burger (the better version of Fergburger and without the line) and Joe's Garage (for a hearty, yet sophisticated brunch). For a few drinks with a twist, we visited the ice bar, Minus 5°, where everything is made from ice – the bar, the cups, the tables and the seats included!
Subaru's Symmetrical All-Wheel Drive was an absolute bonus when driving up the slushy roads to Coronet Peak. There was no need for chains with the vehicle feeling planted, steady and capable. That extra level of assurance sure comes in handy when those roads are often narrow, slippery and busy with traffic. While this time around we didn't get an opportunity to hit the slopes, the view is simply spectacular. Even if you're not into snow sports, the view still makes the drive up a must. After a snowball fight, it was time to jump back in the car (with the seat warmers on to defrost thank you!) and head back down the mountain. The reverse camera also came in handy when trying to get out the carpark with a bunch of tiny-tots all rugged up and dragging their skis along the ground after an exhausting day.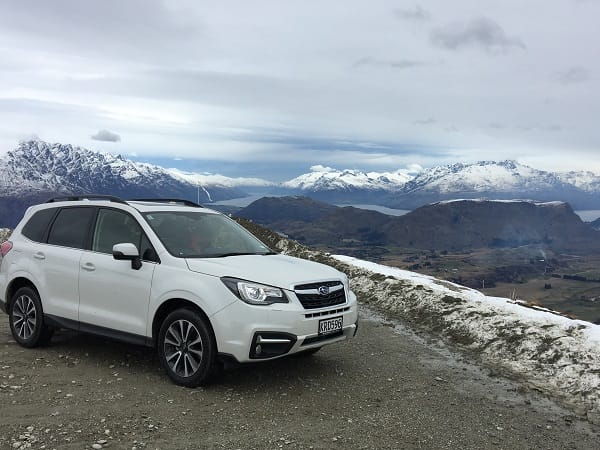 It was time for some 'treat yourself' time and we opted for the Onsen Hot Pools. An oasis unlike any other, ensure your visit is just before sunset to soak up the view and enjoy the changing scenery. I must admit I got a little too relaxed, so good thing the Forester had Lane Keep Assist to nudge me back into reality. While another feature we didn't need to use, Subaru's EyeSight technology acts like an extra, and faster reacting, set of eyes, encompassing a suite of safety features to help minimize and assist in real-life hazardous situations. Contributing to the Forester's 5 star ANCAP rating, it's a feature you take for granted until it's needed.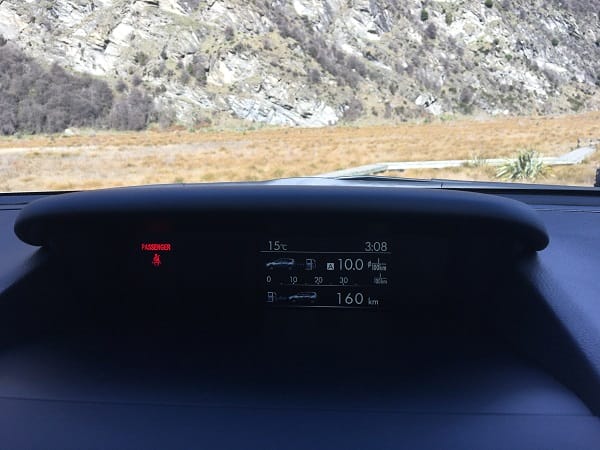 A week of adventure, relaxation and good food was just what the doctor ordered. A quick flight from Sydney and an inexpensive holiday option, Queenstown is sure to always impress. Throughout the week, the Subaru Forester consistently sat around the 10.0L/100km mark, impressive for a mix of in-town, day-trips, light off-road and mountain climbing roads. The new-gen Subaru Forester is expected sometime in Q3 2018 and will be on the new Subaru Global Platform that underpins current generation XV and Impreza with great success.
It's often hard to get a sense of how a vehicle will fit into your everyday life and for me, that involves lots of weekend adventures. The Subaru Forester is spacious, has all the safety and off-road features you will ever need and offers a comfortable and functional interior. It's easy to complicate decisions with lists of specs but at the end of the day, the Forester was a very easy vehicle to live with. After all, isn't that what everyone is after?
Find out more about Queenstown & Surrounds: https://www.queenstownnz.co.nz/
Find out more about the Subaru Forester in Australia here and New Zealand here.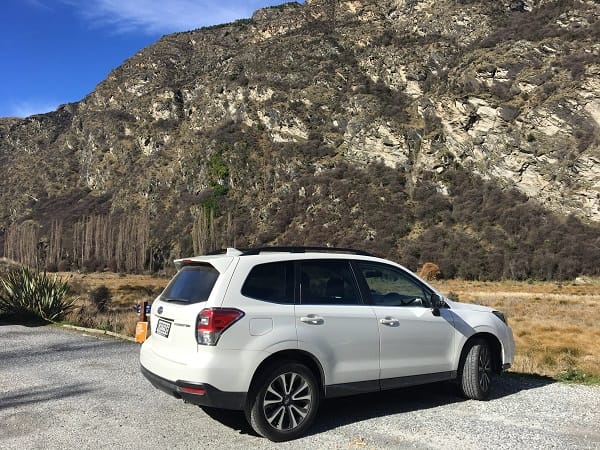 Thanks to our friends at Subaru New Zealand for loaning us a car for our trip.