Bird, the e-scooter and e-bike company, is now integrating with Google maps firstly in America before expanding to other countries.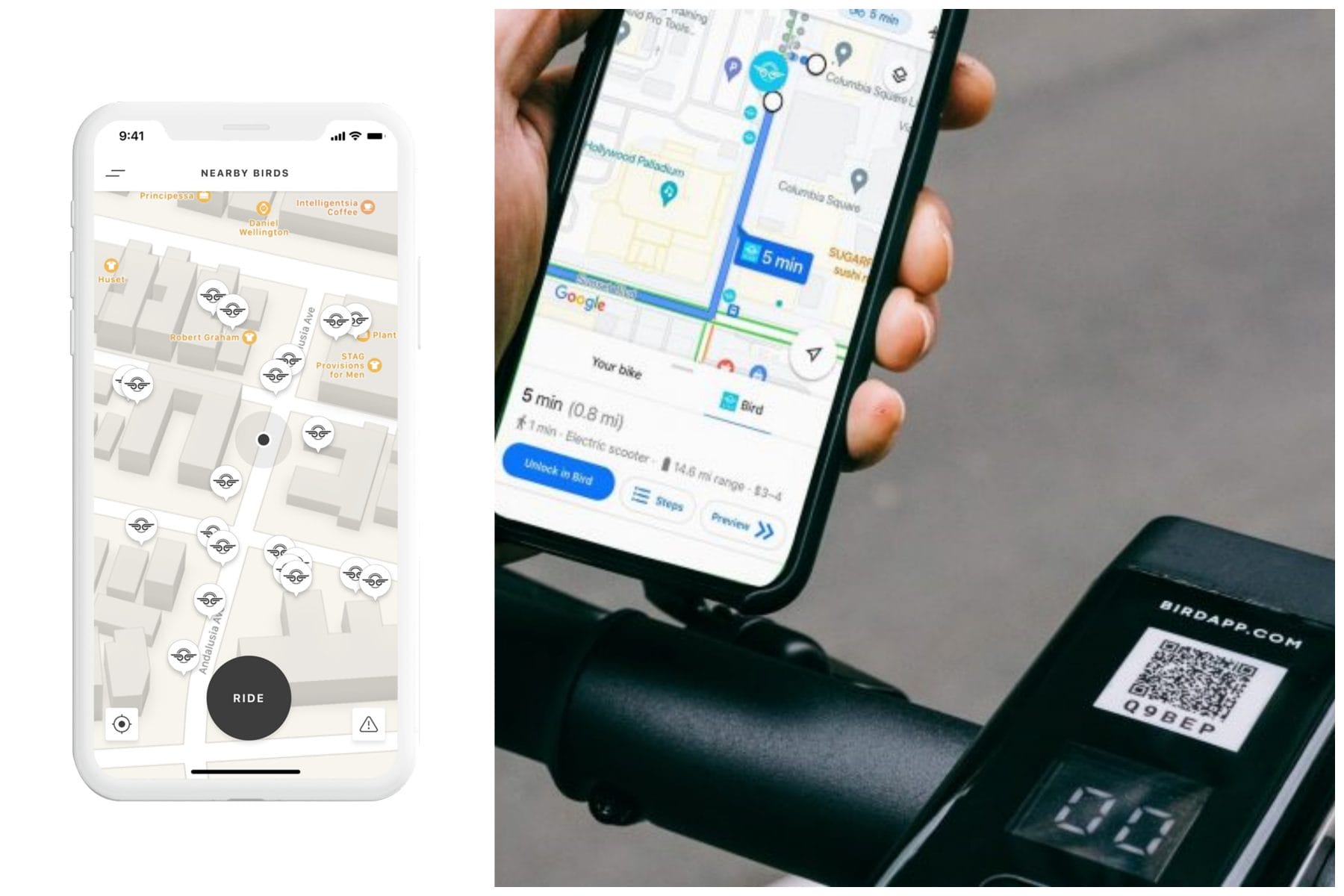 Anyone using Google Maps to plan a trip in US cities where Bird operates its scooter sharing scheme will be able to locate where scooters and bikes have been left.  There will also be an approximate trip duration, estimated price, and the environmental impact which one would assume to be negligible especially if the recharging of the batteries is done by renewable energy.
By looking at the options of cars, transit, bikes and walking, individuals will be able to select a variety of modes of transportation, including scooters, for their journey
Having information available through mapping services is the latest in a series of global Mobility-as-a-Service partnerships designed to simplify transport choices including access to micromobility options.
TO LISTEN TO THE RADIO REVIEW CLICK BELOW
Bird e-scooters are available for purchase in Australia and they are setting up ride sharing rental schemes.
"As demand for sustainable transportation increases, Bird is committed to meeting this need while simultaneously reducing street traffic in already congested cities and towns," said Travis VanderZanden, Bird founder and CEO.
People can find Bird e-scooters and e-bikes by planning a trip and tapping on Google Maps for directions that utilize bicycle and micromobility lanes. If an individual selects a Bird e-scooter or e-bike as their desired mode of transportation, Google Maps will direct them to the Bird app by tapping a prominently displayed "Unlock" button at the bottom of the screen. Riders who do not yet have the Bird app are prompted to install it to their device via the Apple App Store or Google Play Store.
The move follows a similar scheme rolled out by fellow micromobility operator TIER, which made its vehicles visible on Google Maps in various European cities, including Oslo, Berlin, Munich, and Vienna
Motoring Minutes are heard around Australia every day on over 50 radio channels through the Torque Radio network. Motoring Minute has an average daily audience of over 150,000 listeners. That's over 750,000 listeners a week.
Motoring Minute is also broadcast as part of Overdrive Radio Program, which is broadcast through the Community Radio Network across Australia and has a weekly audience of over 450,000.