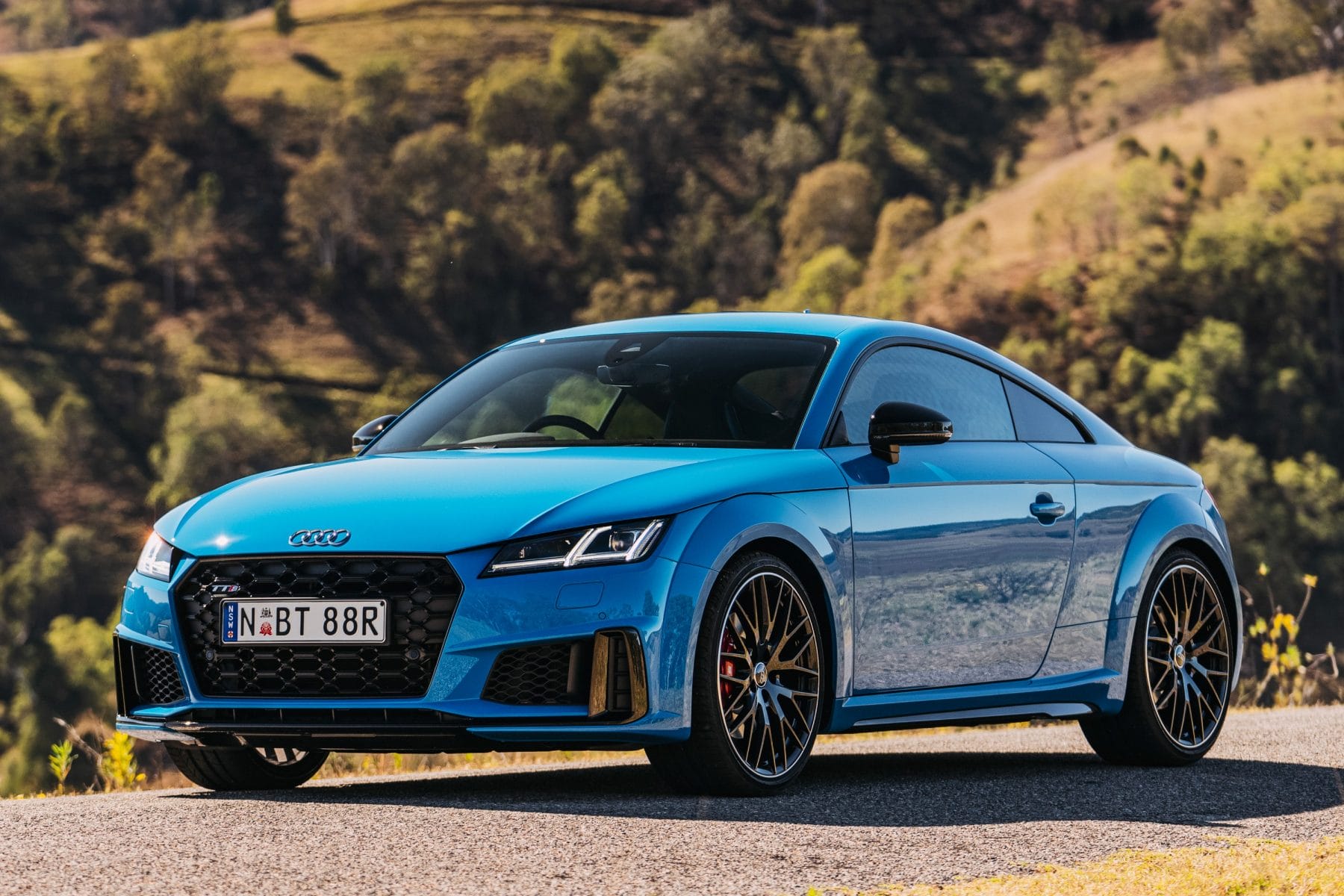 Today we are talking about one of my favourite coupes, that is now 20 years old, the Audi TT
Audi's latest TT Coupe was updated in September 2019 and comes in two versions the TT 45 TFSI Quattro for a touch under $80,000 and TTS for just under $100,000 plus the usual costs.
Here is a coupe that has reasonable performance from its 2.0L petrol engine and its 6 speed sports dual clutch transmission. It will go from 0-100kmh in a little over 5.3 seconds and top out at a limited 250kmh. all while drinking fuel at a miserly 6.5l/100k.
TT is a 2+2 coupe but the rear seats are really a useful luggage bench, and the large lift back provides good access to a reasonable size boot area making it ideal daily driver with the space, style, and comfort to head away for long weekend.
We had the S Line version, that adds a number of great features but the price climbs steeply as well. The on road cost of our TT was around $91,000
I loved the simple yet functional internal layout that eschews the now popular central tablet screen for a clever multi-functional and selectable digital instrument panel.
In a world that sometimes overplays design, the Audi TT exudes an elegance that I loved.
Im Rob Fraser
Motoring Minutes are heard around Australia every day on over 50 radio channels through the Torque Radio network. Motoring Minutes have an average daily audience of over 150,000 listeners. Motoring Minutes are also broadcast as part of Overdrive Radio Program, which is broadcast through the Community Radio Network across Australia and has a weekly audience of over 450,000.