Abarth 500e – The number of smaller electric cars at more affordable price points is slowly increasing. A few weeks ago, we chatted about the gorgeous PEUGEOT e-2008, a stylish urban based EV with SUV practicality. This week we are chatting about the Abarth 500e.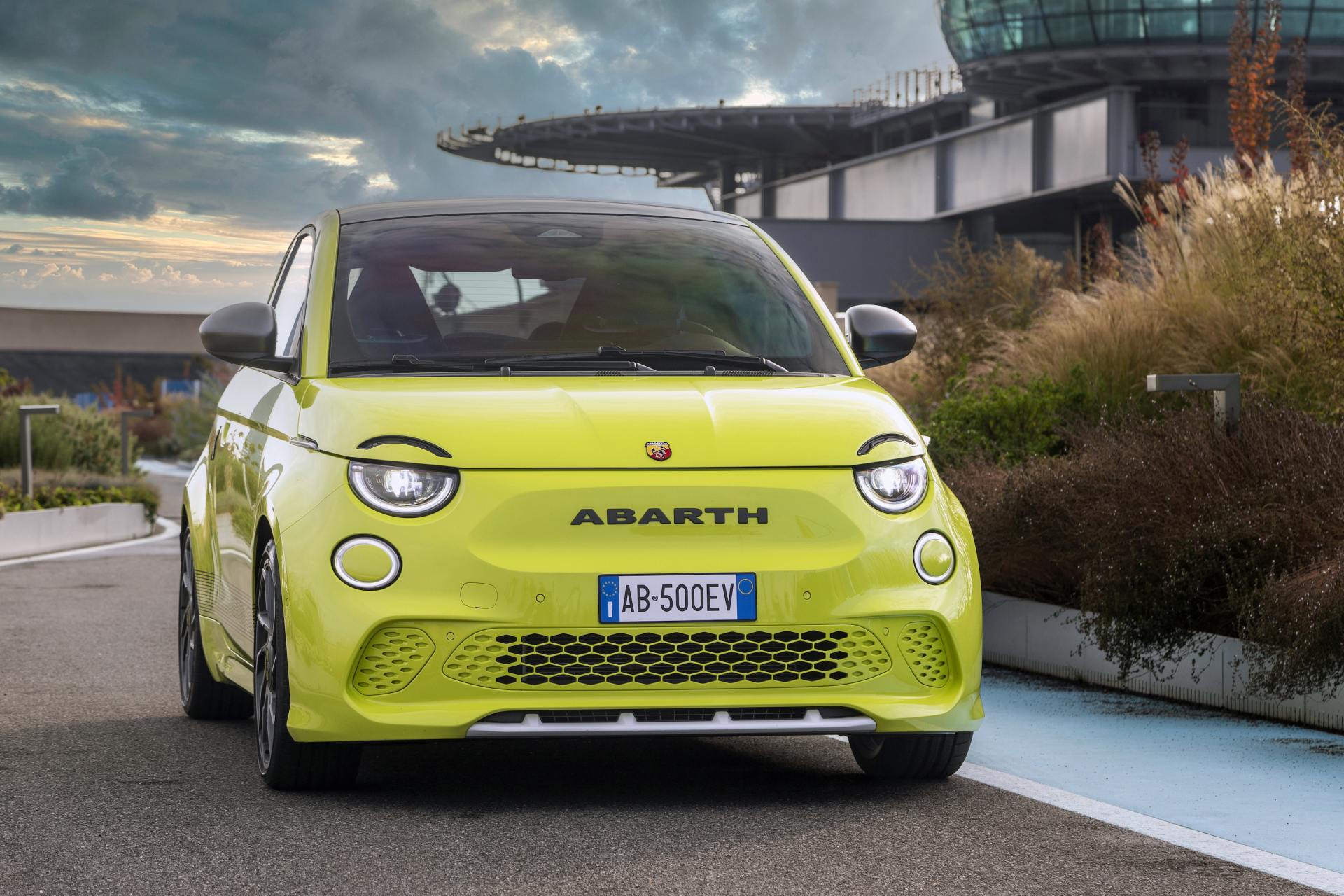 Based on the Fiat 500, the Abarth 500e comes in two models around the $60,000 mark plus the usual costs.
The hatchback styled EV comes with a 42kWh lithium Ion battery and a front mounted electric motor with around 114kW and 235Nm. This is good for a WLTP range of 252km.
Quick recharging times come courtesy of three different charging modes. At a DC fast charge station, the 500e can charge from 0-80% in just 35 minutes.
Abarth 500 is known for its sporty exhaust note and the 500e has replicated that through a newly developed sound generator.
Given that many studies show that often the daily distance covered is less than 50km, then the 150km range may not present an issue for urban drivers.
In fact EVs like the Abarth 500e and the PEUGEOT e-2008 may be almost perfect choices for buyers that have predominantly localised driving habits.
The Abarth 500e is due to arrive later this year
This is a Motoring Minute
I'm Rob Fraser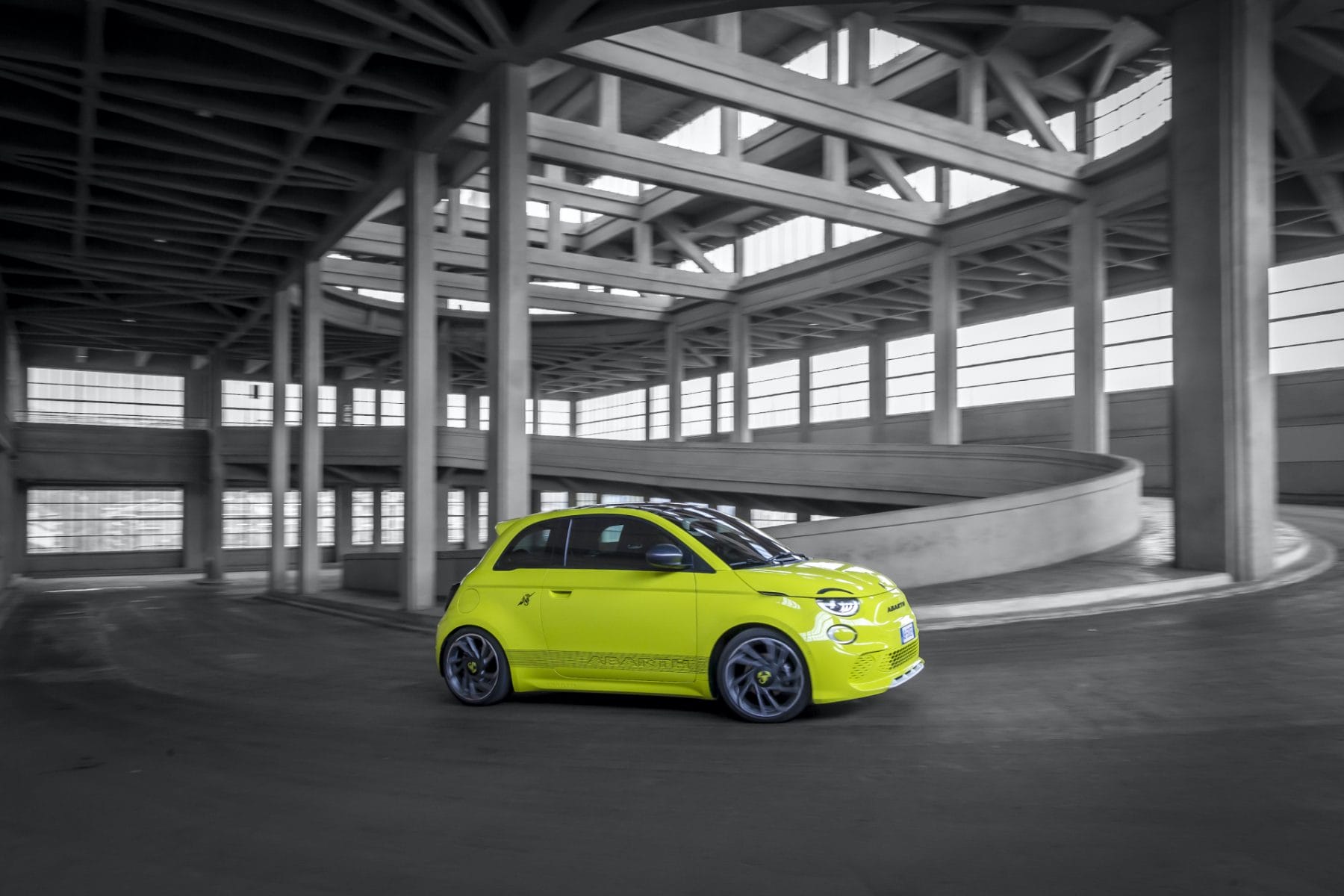 TO LISTEN TO THE ABARTH 500e RADIO REVIEW CLICK BELOW
More Abarth 500e details
Abarth 500e limited edition Scorpionissima priced at $60,500 (plus on-roads) and available late this year
Abarth 500e Turismo trim priced at $58,900 plus on-roads
Abarth enters a new electrified era, offering the Abarth 500e, the most responsive and exciting Abarth 500 ever
Launching with 219 limited edition Scorpionissima units followed by the Turismo trim, both exclusively offered in the hatchback body style
The Abarth retains its iconic "roar", thanks to the newly developed Sound Generator, which reproduces the legendary sound of the Abarth engine
The Abarth 500e is equipped with a front-mounted electric motor outputting 113.7kW. It has a peak torque output of 235Nm, enough to push the 500e from 0-100km/h in 7.0 seconds
The Abarth supports three different charging modes and is equipped with a CCS COMBO Type 2 socket that enables both domestic and public AC charging, and public DC fast charging at a maximum rate of 85kW. At a DC fast charging station it is possible to charge 0-80% in 35 minutes
Available in five colours: Acid Green, Poison Blue, Antidote White, Venom Black and Adrenaline Red

Abarth 500e electric
Abarth Australia has confirmed the Abarth 500e, the first full-electric model in Abarth history, will arrive in Australia late 2023 with the limited edition Scorpionissima trim priced at $60,500 plus on-roads. This will be followed in 2024, with a Turismo trim priced at $58,900 plus on-roads.
Combining performance, electric power, style and a new powerful sound, the new Scorpion turns advanced technology into adrenaline, and sustainability into performance.
Electric is the perfect technology to enhance the driving experience by bringing better acceleration, greater balance, better handling, more stability, and better road holding.
Abarth 500e debuts two distinct all new exterior colours to the Abarth line-up: Acid Green & Poison Blue. The eye-catching exterior is enriched with dedicated 18" diamond-cut titanium grey alloy wheels which bring the driver closer to the road with their holding performance and aggressive and sharp design.
Interior
Inside, sportiness and style find their fullest expression with its premium Alcantara interior, a racing material that provides a dark sporty look and fine touch feeling. The unique sport seats with integrated headrest bring the Acid-Green Scorpion – lasered on the Alcantara – inside the cabin and the Acid Green & Poison Blue double stitching provide visual continuity from the seats to the door panels.
Scorpionissima customers can rest assured they will stand out from the crowd, available exclusively in Acid Green or Poison Blue with unique 'Abarth' decals applied to the side profile of the vehicle (Acid Green paired with black "Abarth" decals, and Poison Blue paired with white "Abarth" decals).
Following Scorpionissima, Abarth 500e will be available in a Turismo, offering great performance, unique style and the original Abarth sound. Customers can choose among five thrilling colours: Antidote White, Venom Black, Adrenaline Red, plus the brand-new Acid Green and Poison Blue, which make the Abarth 500e stand out from the crowd.
Abarth power and battery
Equipped with a 42-kWh battery coupled with a powerful e-motor, the Abarth 500e combines the performance of the Scorpion with the innovation of electric mobility. The electric architecture has an improved weight distribution, better torque and a wider wheelbase, creating an Abarth that is more responsive, faster and arguably more enjoyable than its petrol-powered counterpart.
With a battery range up to 252km, and a supporting fast charging of up to 85kw in direct current (DC), the Abarth ensures plenty of driving excitement. It takes less than 5 minutes to build up sufficient energy reserve for daily mileage requirements (around 40 km) and the fast charge reaches 80% of the range in only 35 minutes.
Abarth's signature and unmistakable "roar" can be heard thanks to the Abarth Sound Generator that accompanies every trip with the 500e. This standard feature on the model highlights the vehicle's performance, reproducing the sound of an Abarth petrol engine inspired by the famous Record Monza exhaust.
Please go to fiat.com.au or visit your nearest Abarth Dealership for more information.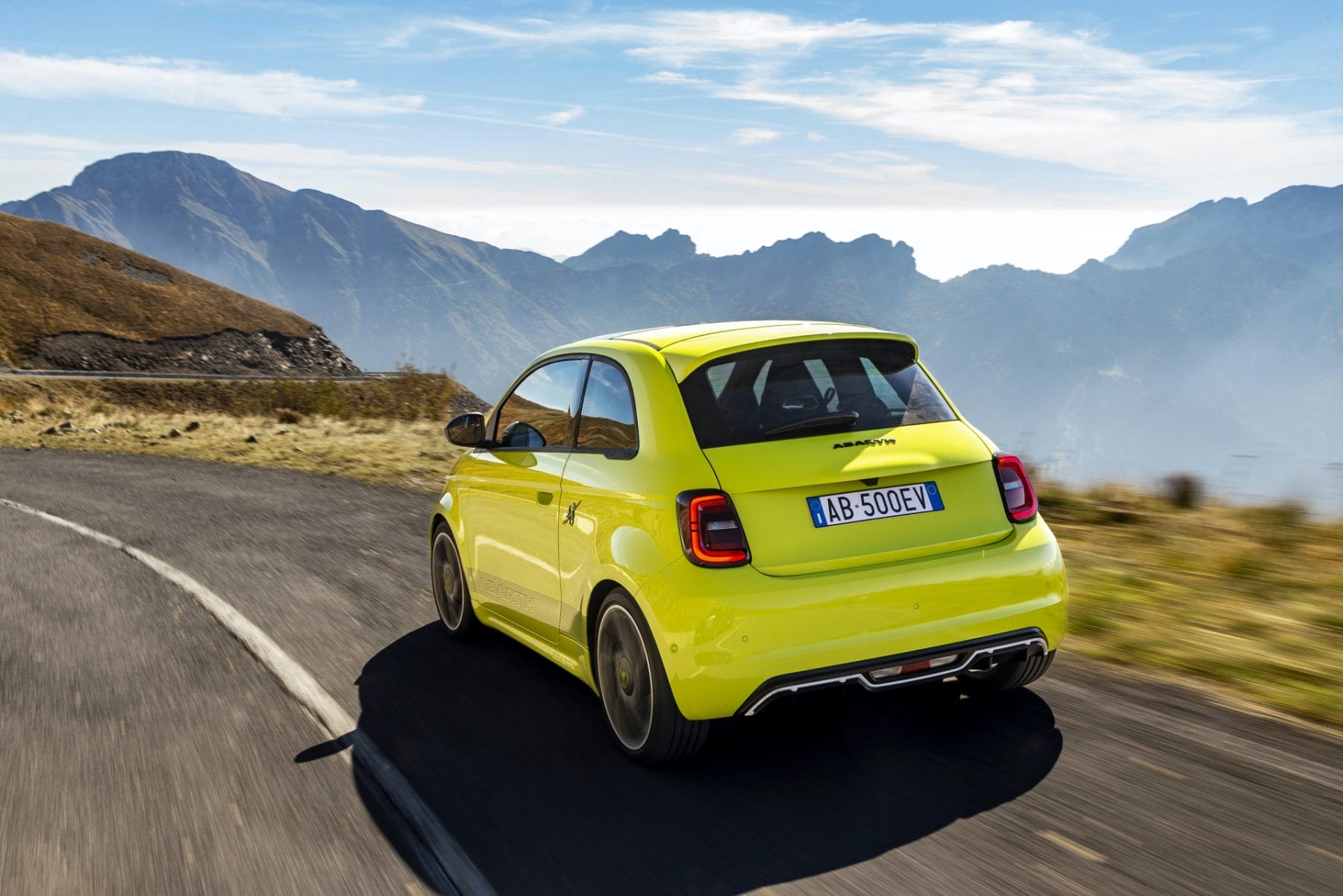 Radio Segments Motoring Minute
Motoring Minute is heard around Australia every day on over 50 radio channels through the Torque Radio network.
Motoring Minute has an average daily audience of over 550,000 listeners. They are also syndicated through various news sites around Australia.
Motoring Minute is also part of the Overdrive Radio Program. This can be found weekly on the Community Radio Network across Australia.