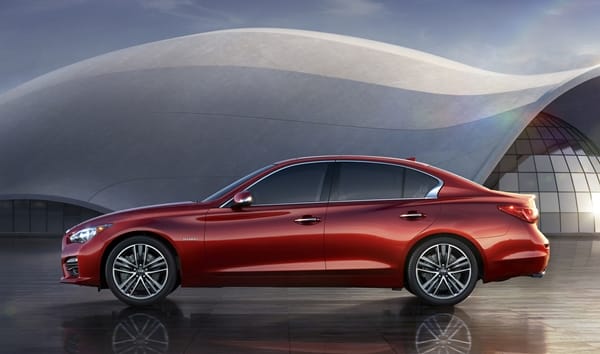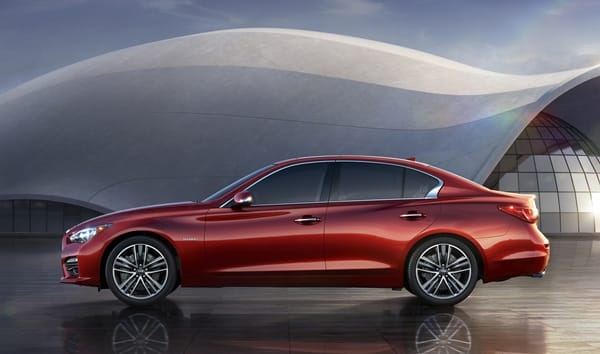 Building on Infiniti's legendary sports sedan design, performance and technology leadership, the all-new 2014 Infiniti Q50 is designed to create a new, distinct level of customer engagement when it launches in the North American market in summer 2013. The Q50 rollout will be followed by other Infiniti global markets later in the year.
Said Infiniti President Johan de Nysschen: "This exciting new Infiniti Q50 stretches the boundaries of what a sports sedan can be, propelling Infiniti in a bold new direction."
The all-new 2014 Infiniti Q50 will be initially offered in the United States and Canada beginning in summer 2013. At launch, two powertrains – the 3.7-litre V6 and 3.5-litre Hybrid – will be available, each in a choice of rear-wheel drive or Intelligent All-Wheel Drive and in a selection of trim levels, including Sport models.
The Q50 will roll out in other global Infiniti markets beginning in summer 2013 and will include additional powertrain offerings adapted to respective market needs. It is currently scheduled for release in Australia in the fourth quarter of this year.
"The new Infiniti Q50 is a true game changer in the sports sedan segment," said de Nysschen. "With its cutting-edge performance, design and technology, it breaks away from ordinary – just like the Infiniti brand."