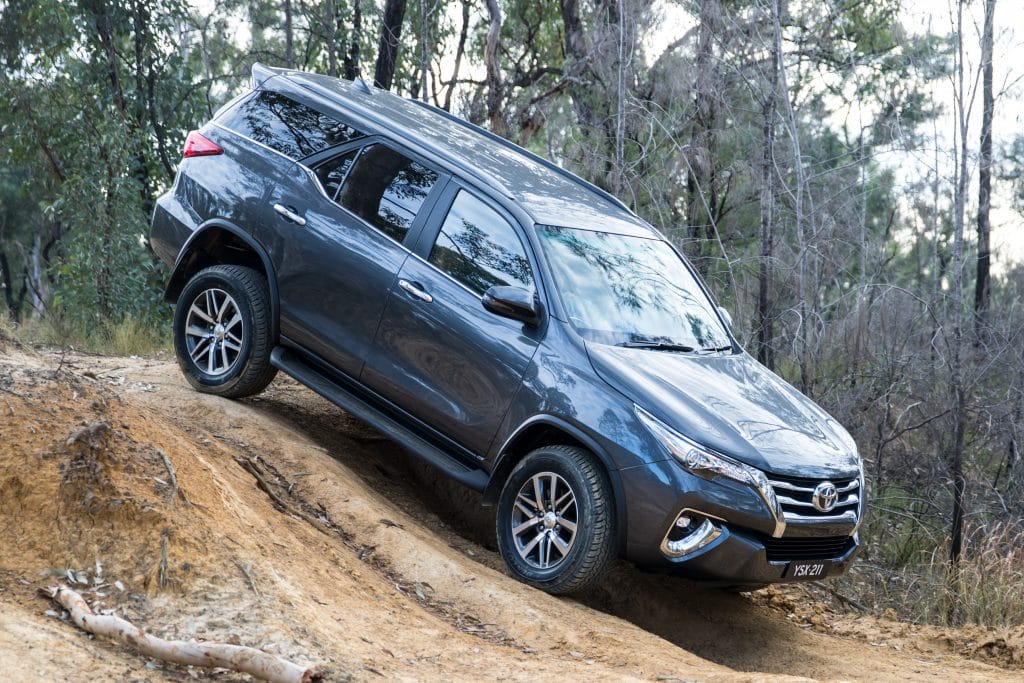 Toyota Fortuner Crusade – Ute based wagon variants have become very popular lately. One such vehicle is the Toyota Fortuner Crusade and Rob Fraser takes one for a drive.
Based on the Hilux chassis, with modifications to make it more car like for family buyers the Fortuner has genuine 4WD credentials and strong Australian design DNA.
The rugged frame, high-torque diesel engine, all-coil suspension and strong upper body have been proven in Australia under the world's toughest conditions – on tarmac and off the beaten track.
https://www.anyauto.com.au/wp-content/uploads/2019/06/BTW-3009-July-4.mp3?_=1
Inside it's actually reasonably spacious and comfortable, packed full of the features family buyers want. Best suited for five people Fortuner is capable of seating 7 people, however the third-row seats are tight on space and are a fold-to-the-side style that severely limits available storage space.
The Fortuner Crusade at touch over $67,000 is a great alternative to the larger more expensive 4WD's and delivers the compliant ride, a spacious interior, convenient features and premium quality expected in a modern SUV.