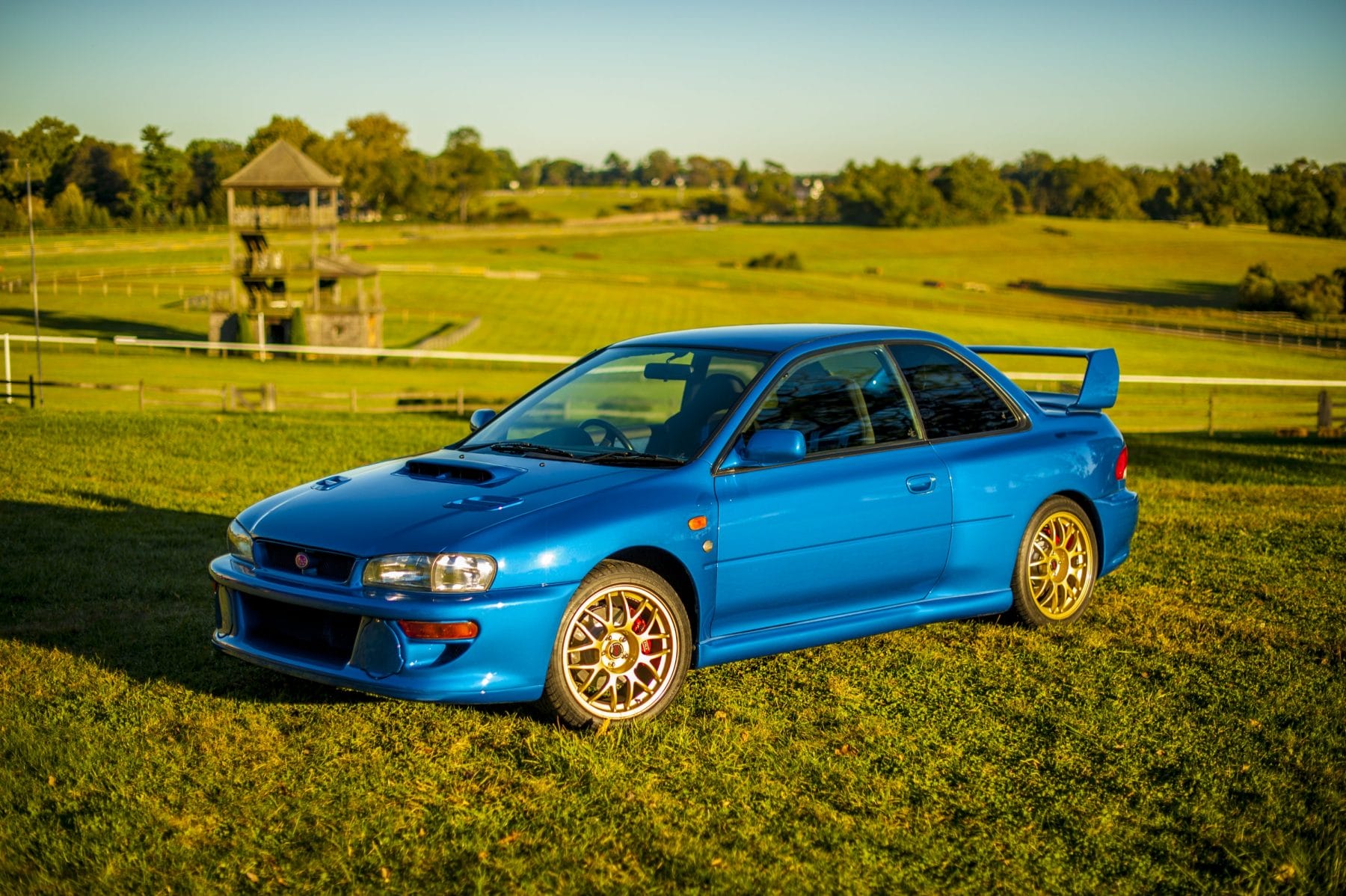 Subaru's ultimate performance icon, the turbocharged All-Wheel Drive WRX STI, has achieved 10,000 sales in Australia. The buyer of the 10,000th WRX STI was Bradley McManus, of Clandulla, NSW, who purchased the car from Trivett Subaru Parramatta, NSW.
In recognition of his historic purchase, Mr McManus received a surprise package comprising $5,000 of parts and accessories, a five-year service plan and an adrenaline-pumping ride with Subaru Ambassador and former Australian Rally Champion, Molly Taylor, around a rally stage near Canberra.
The WRX STI derives its variant name from Subaru Tecnica International – STI – the performance division of Subaru Corporation in Japan.
It is credited with a golden era of Australian and world rallying success that contributed to the 'Rex family's loyal fan base, which has seen both WRX and WRX STI achieve remarkable sales success in Australia.
Following the enormous appeal of the first generation Impreza WRX, which went on sale in Australia in February 1994, the STI variant took the turbocharged fun factor to an even greater level.
Performance car enthusiast appetites went into overdrive in October 1998, when the Impreza WRX 22B STI was displayed at Sydney Motor Show. With only 425 available worldwide, just five were imported to Australia – and one of those remains in Subaru Australia's Museum collection to this day.
The era of the large bonnet scoop and rear wing had arrived.
The sheer level of interest in Impreza WRX STI justified a one-off production run of 400 limited edition two-door coupes for Australia in January 1999, which was virtually an instant sell-out. Producing 206 Kilowatts of power, it was only available in the signature WR blue, or white, with gold 16-inch five-spoke alloy wheels and STI performance upgrades.
That prompted the decision to follow-up with 400 four-door Impreza WRX STI sedans in October 1999 – with an equally hungry response from buyers. It also produced 206kW, was available in blue steel mica or white, with gold 16-inch six-spoke alloys, suede seat inserts and STI performance upgrades.
Convinced that there was a place for the STI variant to become an ongoing part of the Impreza WRX range, Subaru Australia committed to the second generation and it launched as an ongoing variant in December 2001.
Third generation WRX STI, which launched in February, 2008, offered a second choice in the range, with both entry-level and spec.R variants.
Currently in its fourth generation, which launched in April 2014, WRX STI for the first time offered the eye-catching rear spoiler as a delete option, combined with its highest power output of 221 Kilowatts. On launch, it was also subtly distinguished from predecessors by not carrying the Impreza name – an acknowledgment of separate development paths for Impreza and WRX variant chassis' and technology going forward.
While fifth generation WRX STI is yet to be revealed by Subaru Corporation in Japan, it is certain to push the performance and technological boundaries still further.
Subaru Australia General Manager, Blair Read, said: "WRX STI really is the essence of Subaru performance and arguably the ultimate expression of race on Sunday, sell on Monday. Those iconic blue and gold colours along with champion names Possum Bourne and Colin McRae, win performance car lovers hearts to this day.
"It's the pinnacle of our performance range, combining exhilarating power with pure control.  A complete package – and it's an absolute thrill to drive.
"STI's eternal appeal is demonstrated by the record-breaking sales success of the current generation, which at over 5,000 and counting makes it the best-selling yet."
AUSTRALIAN WRX STI MILESTONES
1998
Impreza WRX 22B STI on sale.
1999
One-off production run of 400 limited edition Impreza WRX STI two-door coupes, followed by 400 limited edition four-door Impreza WRX STI sedans.
2001
The STI variant became an ongoing part of the Impreza WRX range, on launch of the second generation.
2008
Third generation Impreza WRX STI launched, offering a second choice in the range, with both entry-level and spec.R variants.
2014
Fourth generation WRX STI launched, for the first time offering the rear spoiler as a delete option and subtly dropping the Impreza nameplate.
2020
10,000th WRX STI sold in Australia.
 WRX STI Australian Rally Championship titles: 
1996 Possum Bourne and Craig Vincent
1997 Possum Bourne and Craig Vincent
1998 Possum Bourne and Craig Vincent
1999 Possum Bourne and Craig Vincent
2000 Possum Bourne and Mark Stacey
2001 Possum Bourne and Craig Vincent
2002 Possum Bourne and Mark Stacey
2003 Cody Crocker and Greg Foletta
2004 Cody Crocker and Greg Foletta
2005 Cody Crocker and Dale Moscatt
2016 Molly Taylor and Bill Hayes