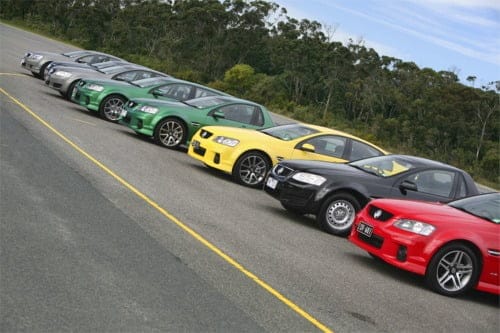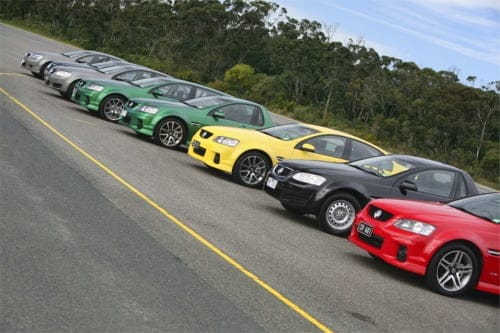 Holden recorded strong sales across its small and large car families in October, according to figures released today by the Federal Chamber of Automotive Industries (FCAI). Commodore is still Australia's best selling car.
Sales of the ever-popular Commodore, as well as Barina and Cruze, contributed to a total sales figure of 9956 for the month. Year-to-date Holden's sales are up 15.3 per cent, taking its market share to 12.9 per cent for the year.
Holden Executive Director, Sales, Marketing and Aftersales, John Elsworth said Commodore continued its reign as Australia's most popular car, selling 3787 units for the month – its highest October sales figure since 2008.
"October was the first full month of VE Series II sales and the new technology and styling changes have been embraced by buyers from Omega to Caprice V," Mr Elsworth said.
He said while Commodore accounted for just over half (51 per cent) of the large car market, Holden was also seeing steady growth in its small car sales.
Barina continues to be a popular and affordable choice for small car buyers. With 1071 sales this month Barina had its best October result since 2006, boosted by the all-new Barina Spark which sold around 300 units since launching at the Australian International Motor Show.
"The recent launch of the Barina Spark, which offers stand-out styling, safety and fuel economy, has enhanced the Barina line-up and will appeal to a new generation of Holden customers," Mr Elsworth said.
"Holden's small cars are proving a real strength for the brand with Cruze again among the top 10 highest-selling vehicles for the month with 2135 sales in October."
Mr Elsworth said Holden's small car portfolio would also continue to expand over the next 12 months, to include an all-new Barina and the localised Cruze and Cruze hatchback.
"Next year will be an exciting time for Holden. Our Australian made line-up will grow next year to include the Cruze sedan and hatchback, making Cruze the only locally-built small car when it starts to roll off the production line along side Commodore in 2011.
"With the expanded range of world-class vehicles from Holden, there will be a Holden to suit new car buyers in every market segment."