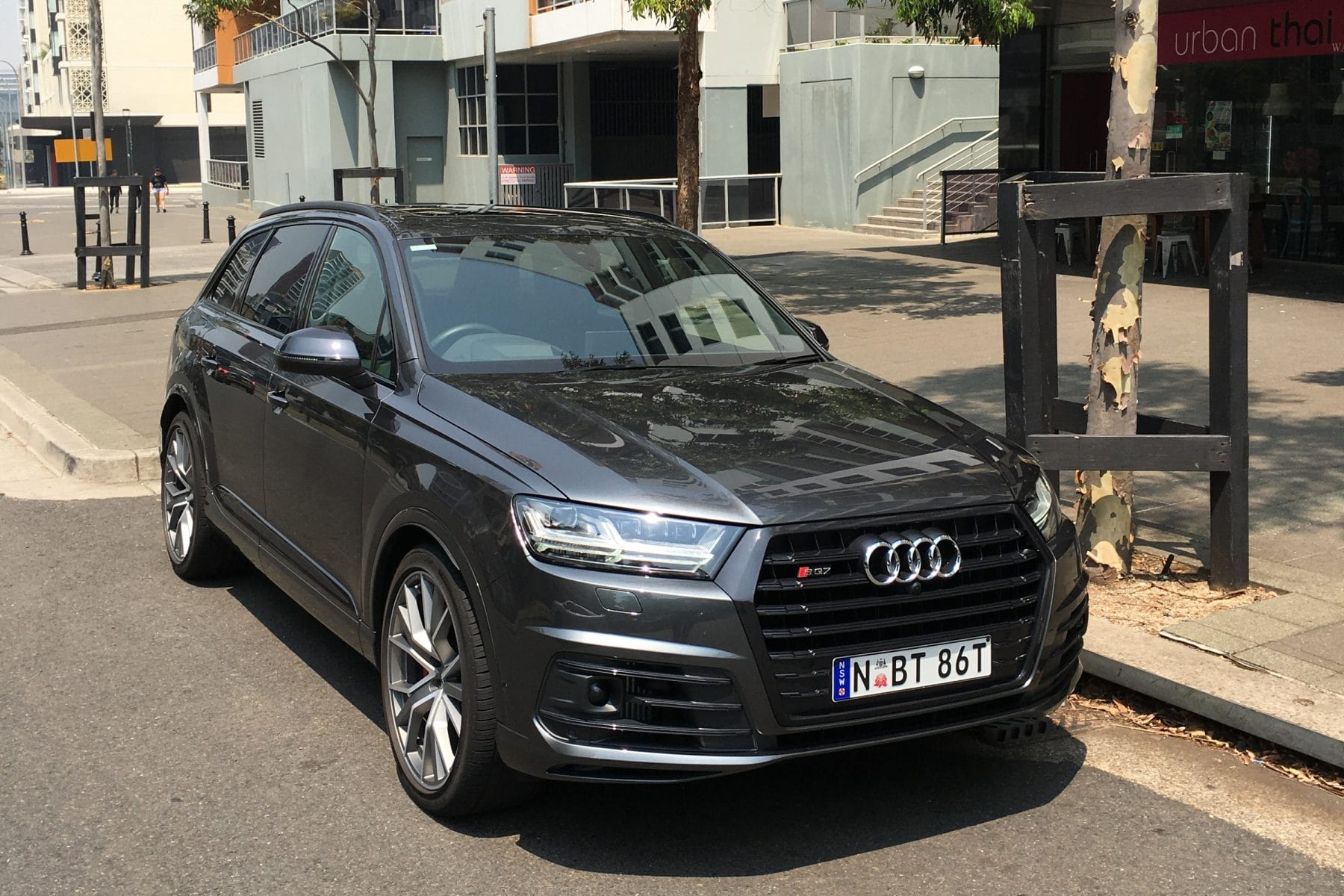 With the growth of Prestige SUVs in recent years there has also been a surge in sport SUV as well. Rob Fraser has just spent a week in one of the best.
I just love big powerful sport SUVs and driving the Audi SQ7 Black Edition this week has satisfied that desire for a while.
https://www.anyauto.com.au/wp-content/uploads/2019/11/BTW-3115-Nov-29.mp3?_=1
Audi SQ7 will seat five in comfort and seven occasionally. It is full of the latest safety and technology features from Audi and is powered by a stunning 4.0L Twin turbo V8 diesel engine that pumps out 320kw and 900nm of torque through Audis Quattro drivetrain and an 8 speed automatic.
This family SUV will race from 0-100kmh in just under 5 seconds and top out at a controlled 250kmh. All the while feeling as though it's effortless. The continual linear surge under acceleration is pure joy.
The Audi SQ7 at around $174000 plus the usual costs, sits in rarefied air and it's a pleasure to breathe it once in a while. ,